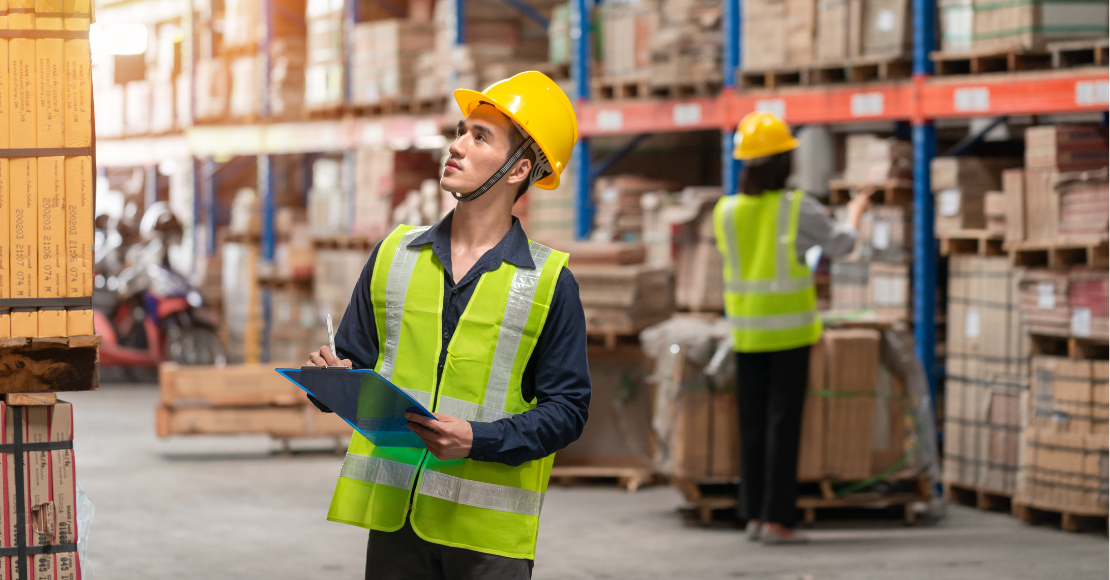 Supporting well-being in the warehouse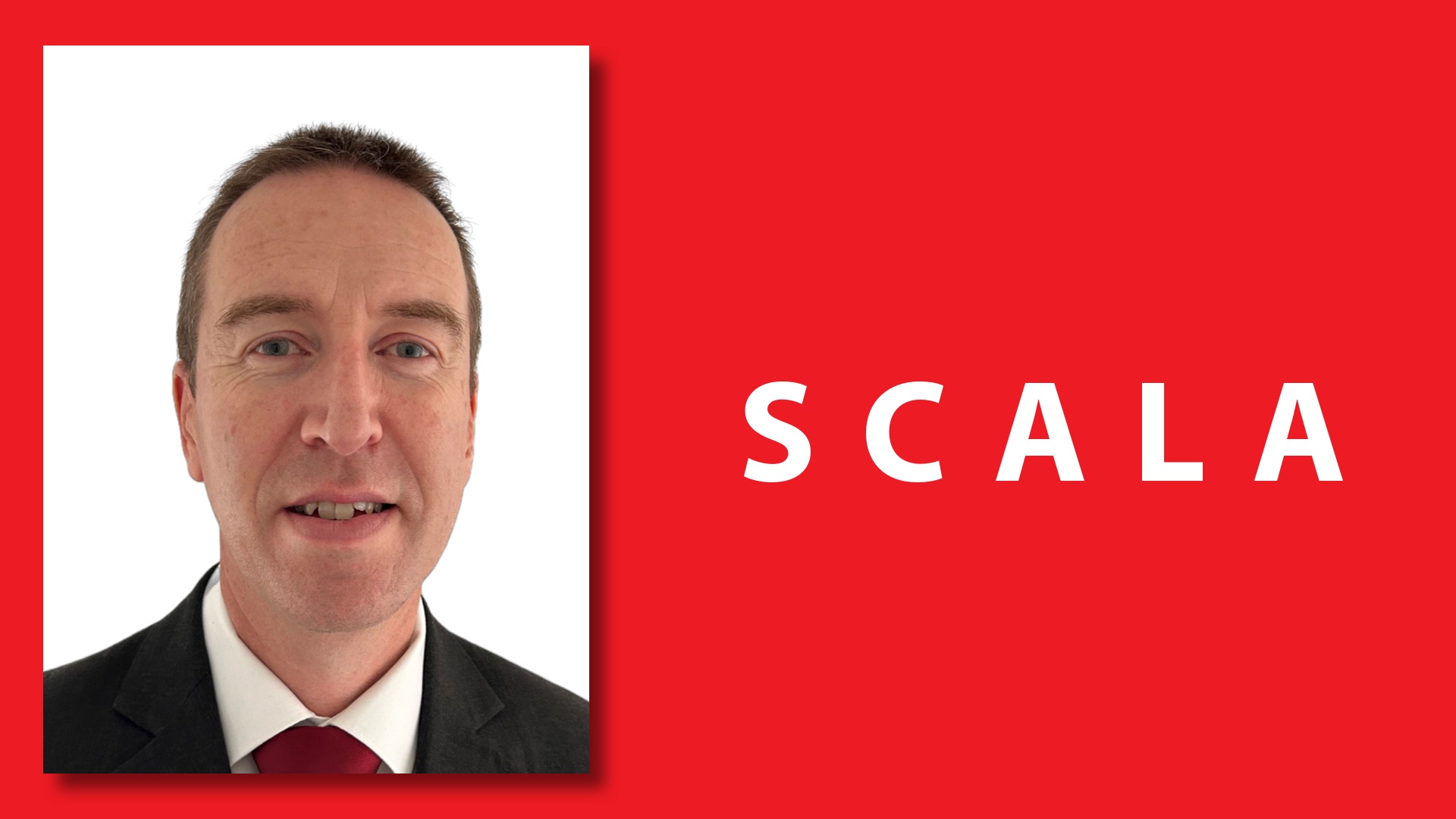 SCALA appoints executive director to drive future growth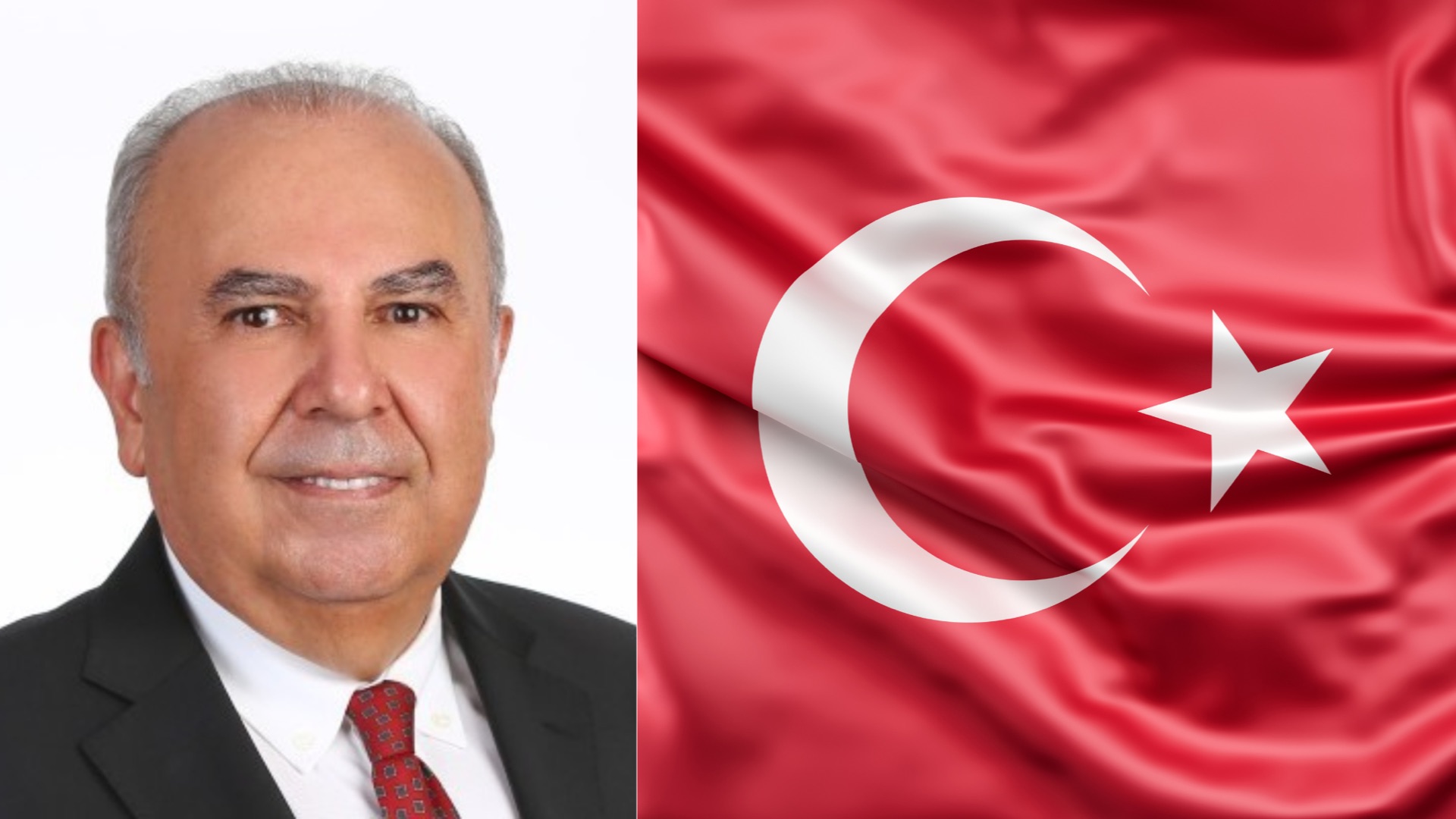 SCALA expands global footprint with Turkey partnership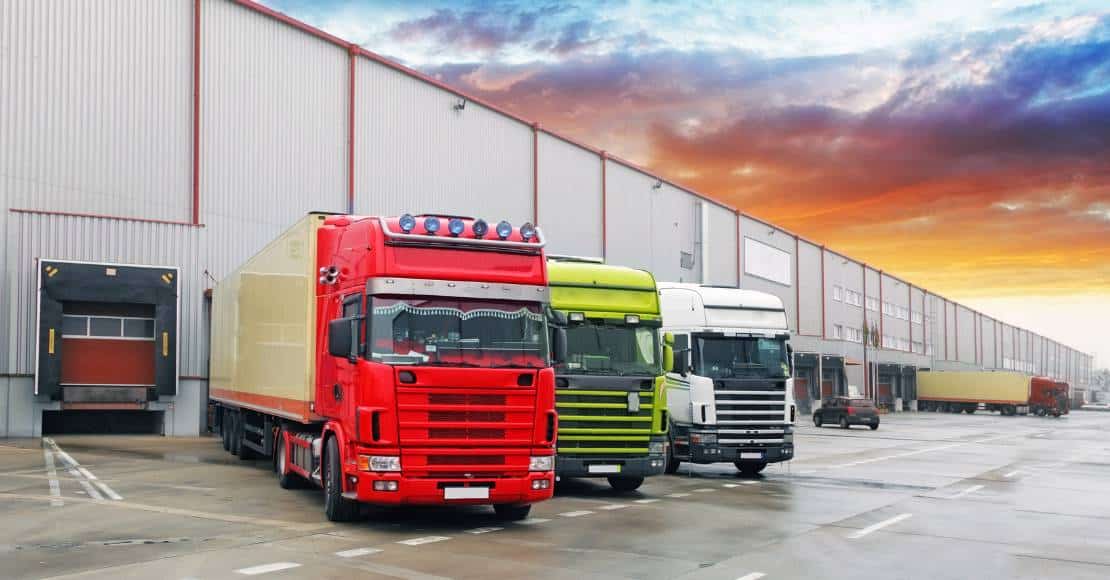 New 3PL Best Practice Forum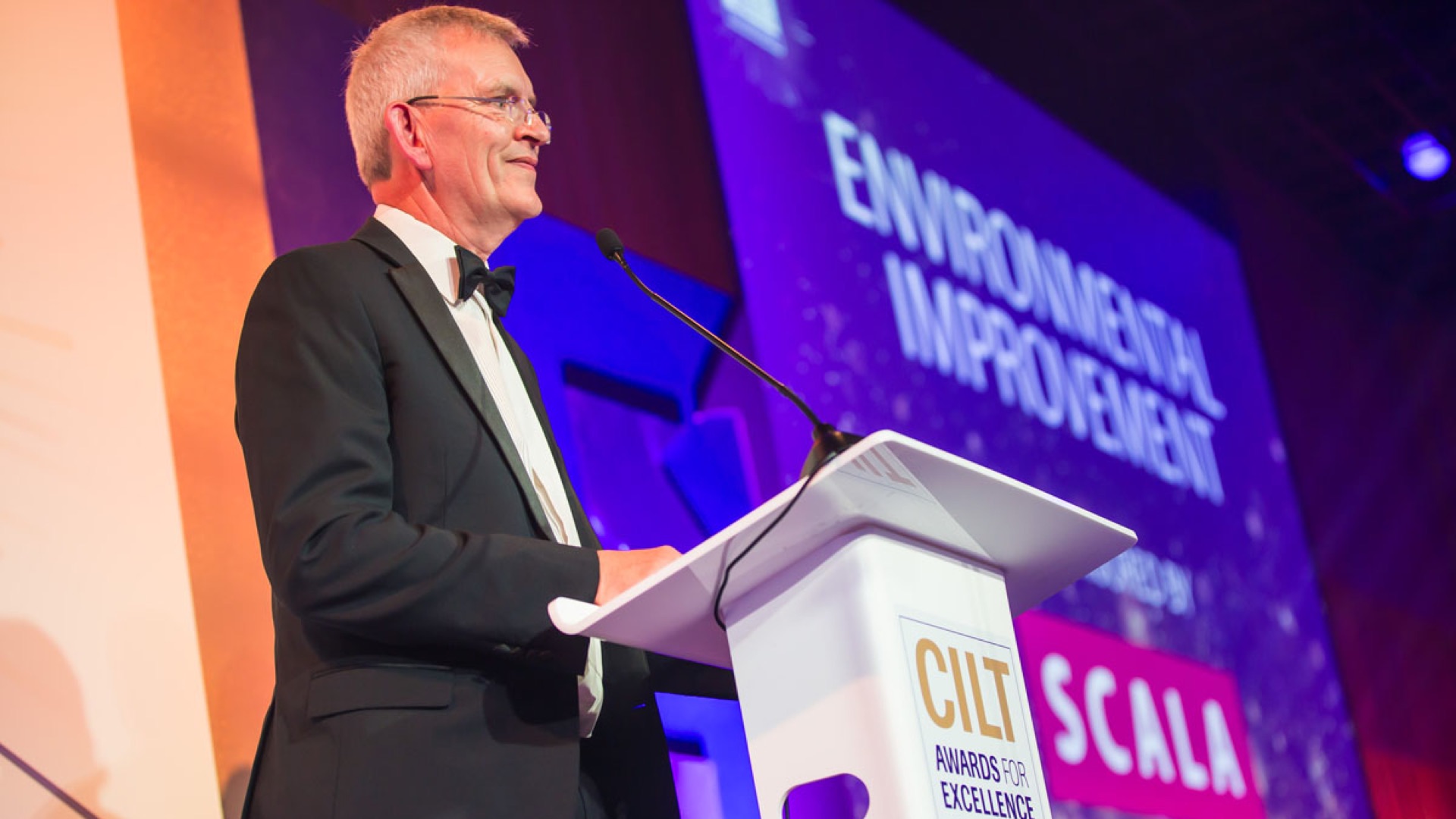 CILT Awards for Excellence 2023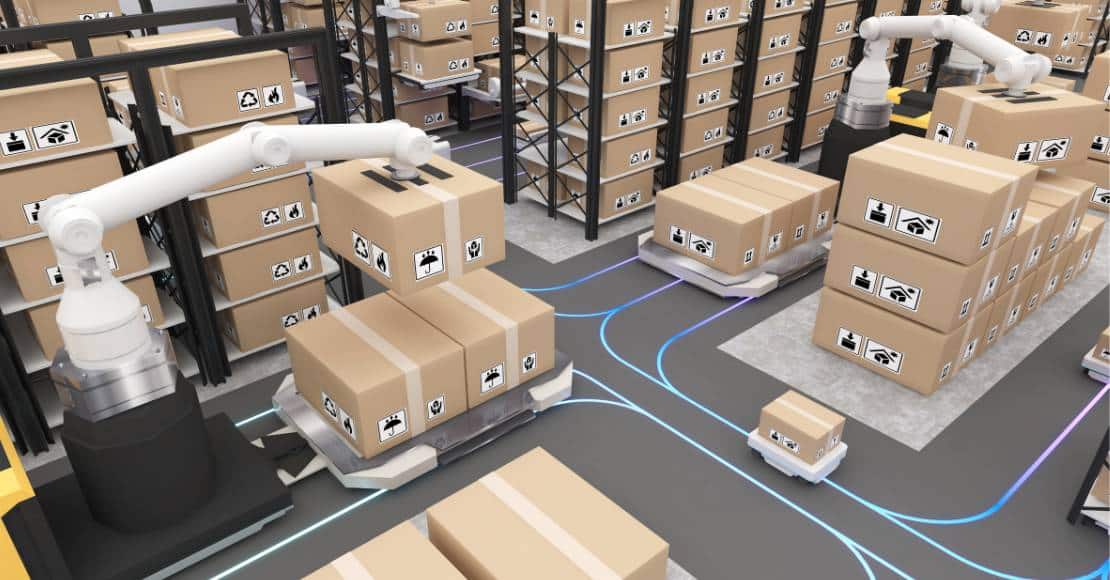 Pioneers in warehouse automation are reaping the benefits, shows industry research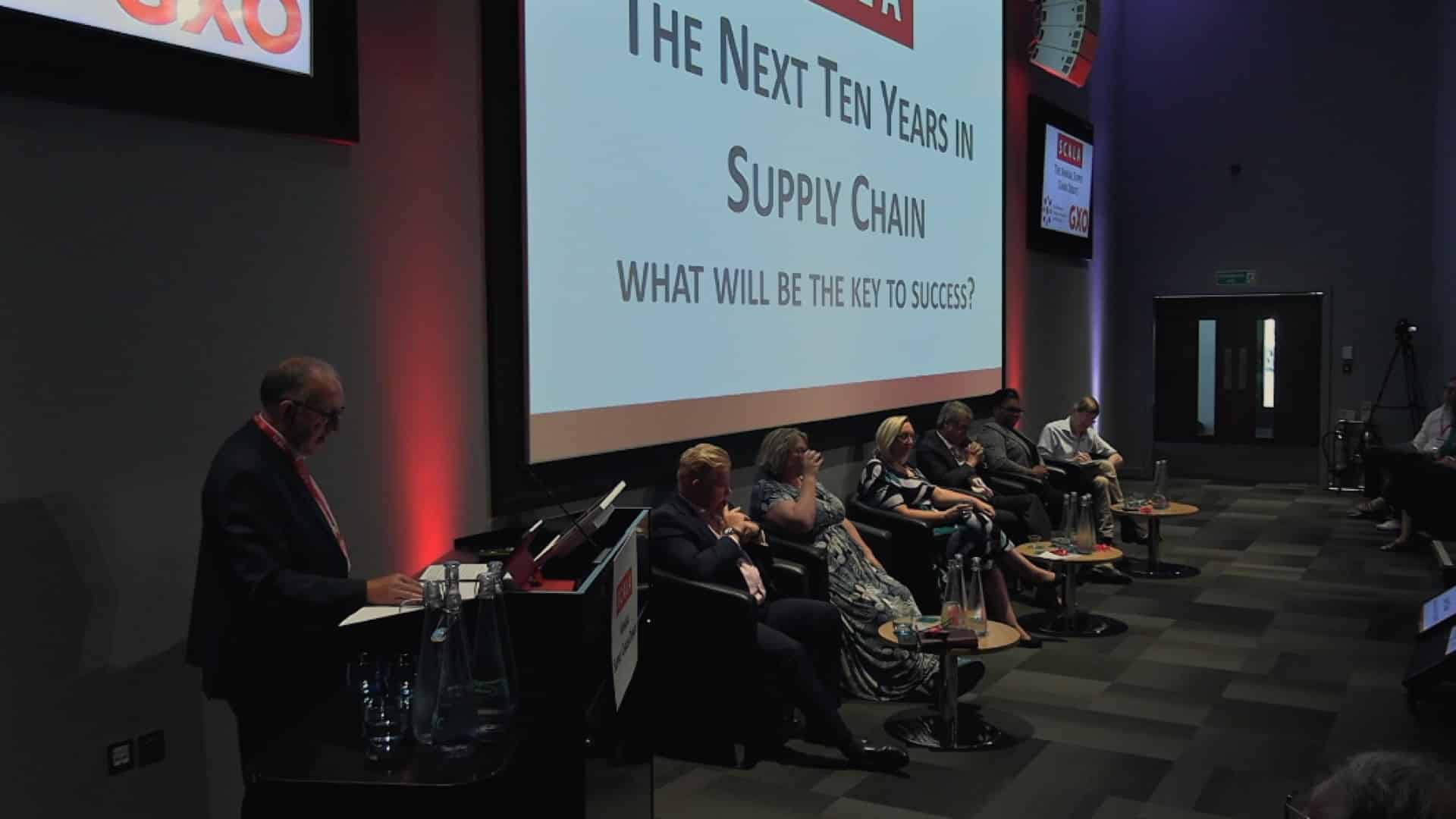 2023: The Next Ten Years in Supply Chain: Highlights Video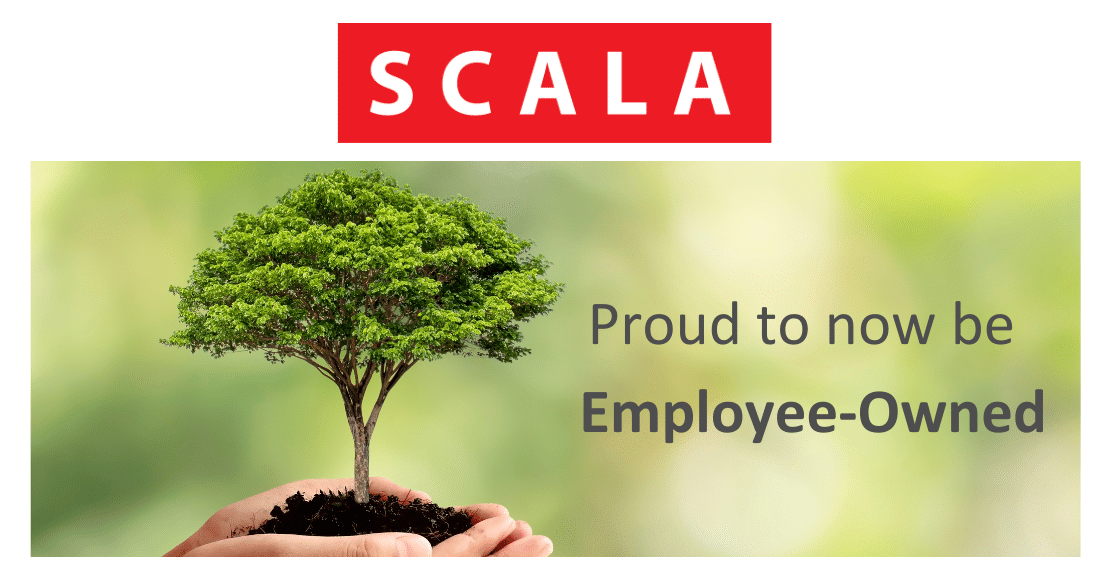 SCALA shifts to employee ownership to drive collaboration and sustainable growth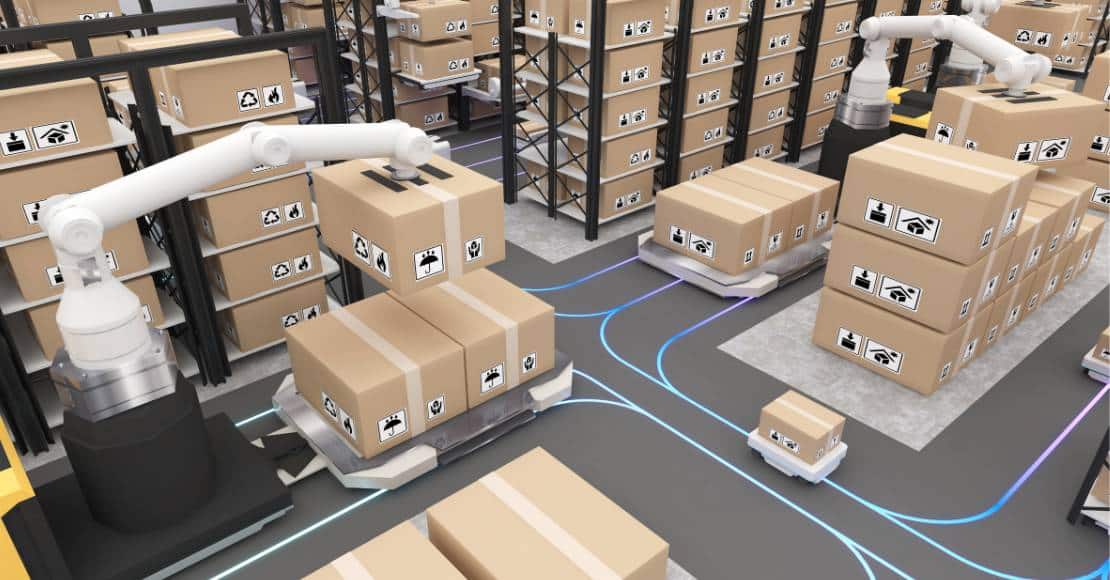 Need for warehouse automation skyrockets as staffing issues and e-commerce demands grow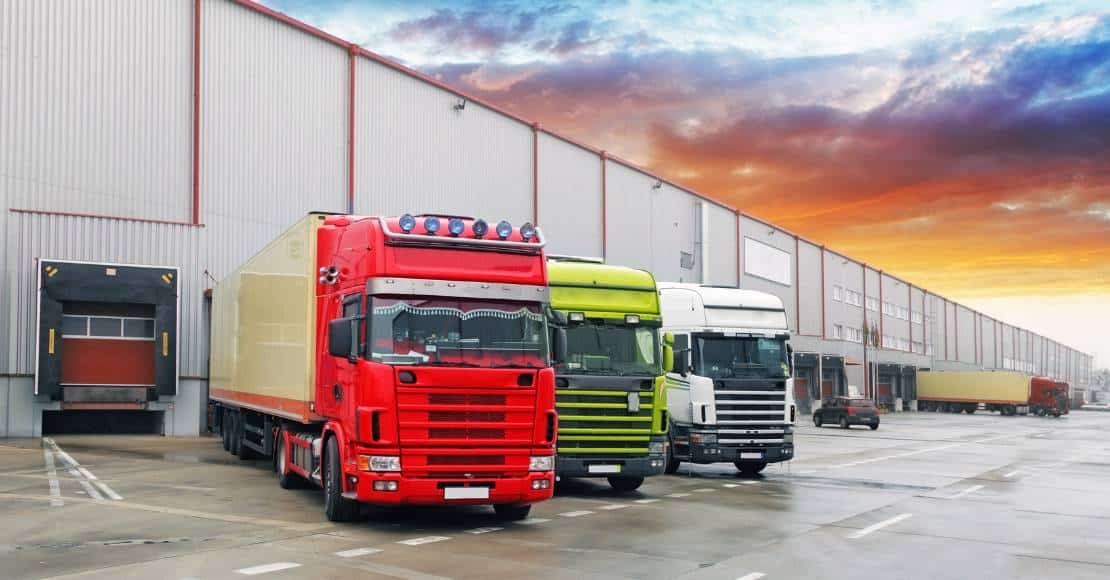 SCALA Launches New 3PL Best Practice Forum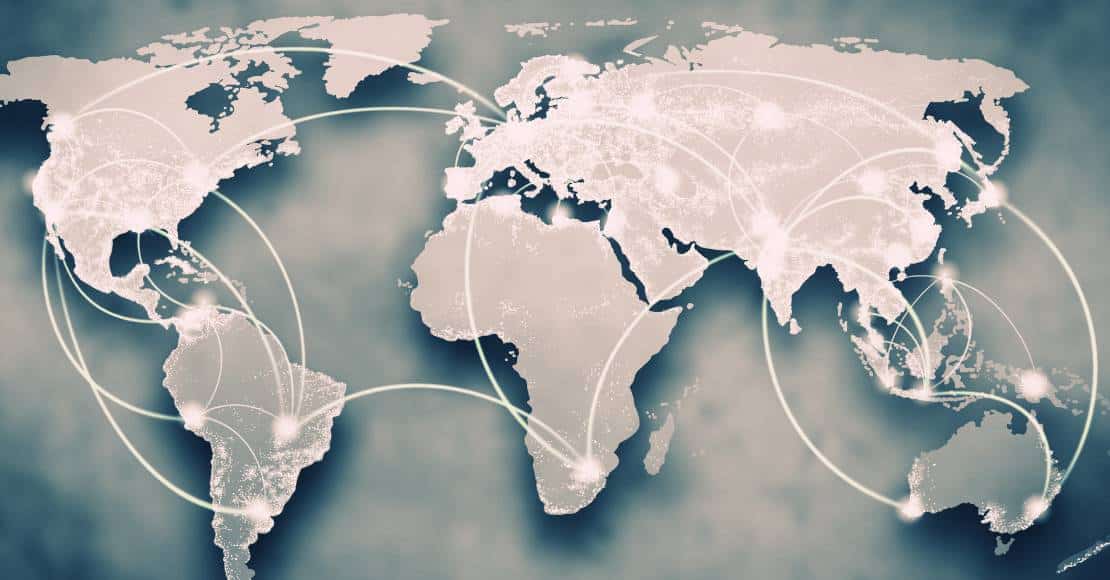 Global growth as SCALA expands into new territories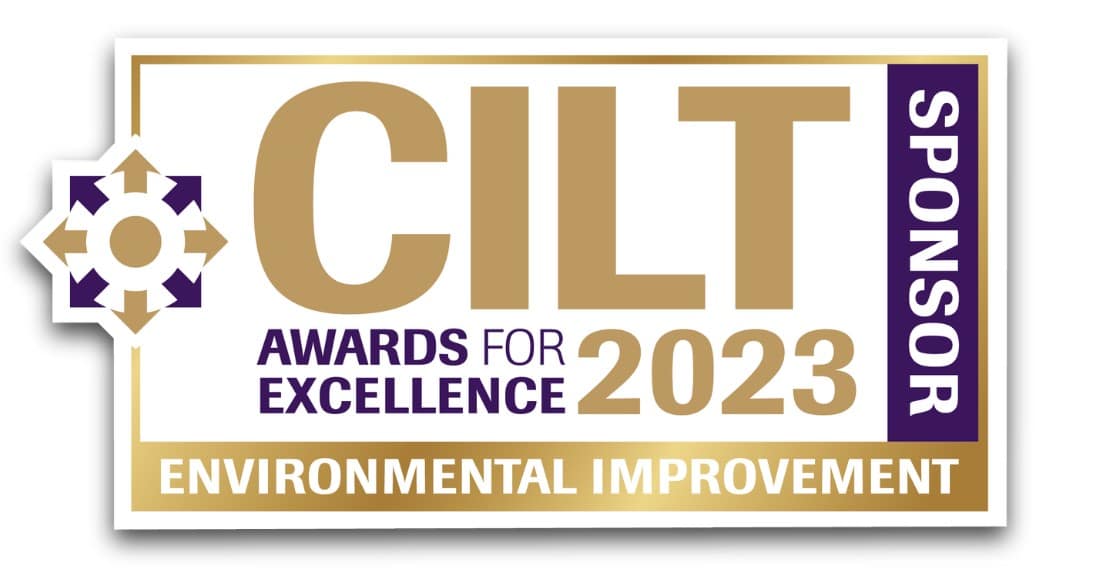 SCALA sponsoring CILT Awards for Excellence 2023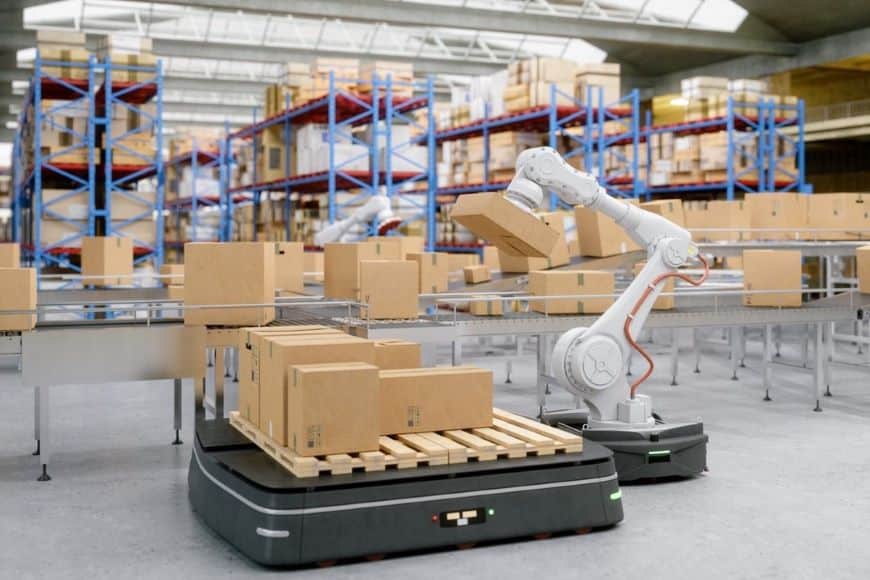 Businesses are set to invest over their annual warehousing costs into automation to boost productivity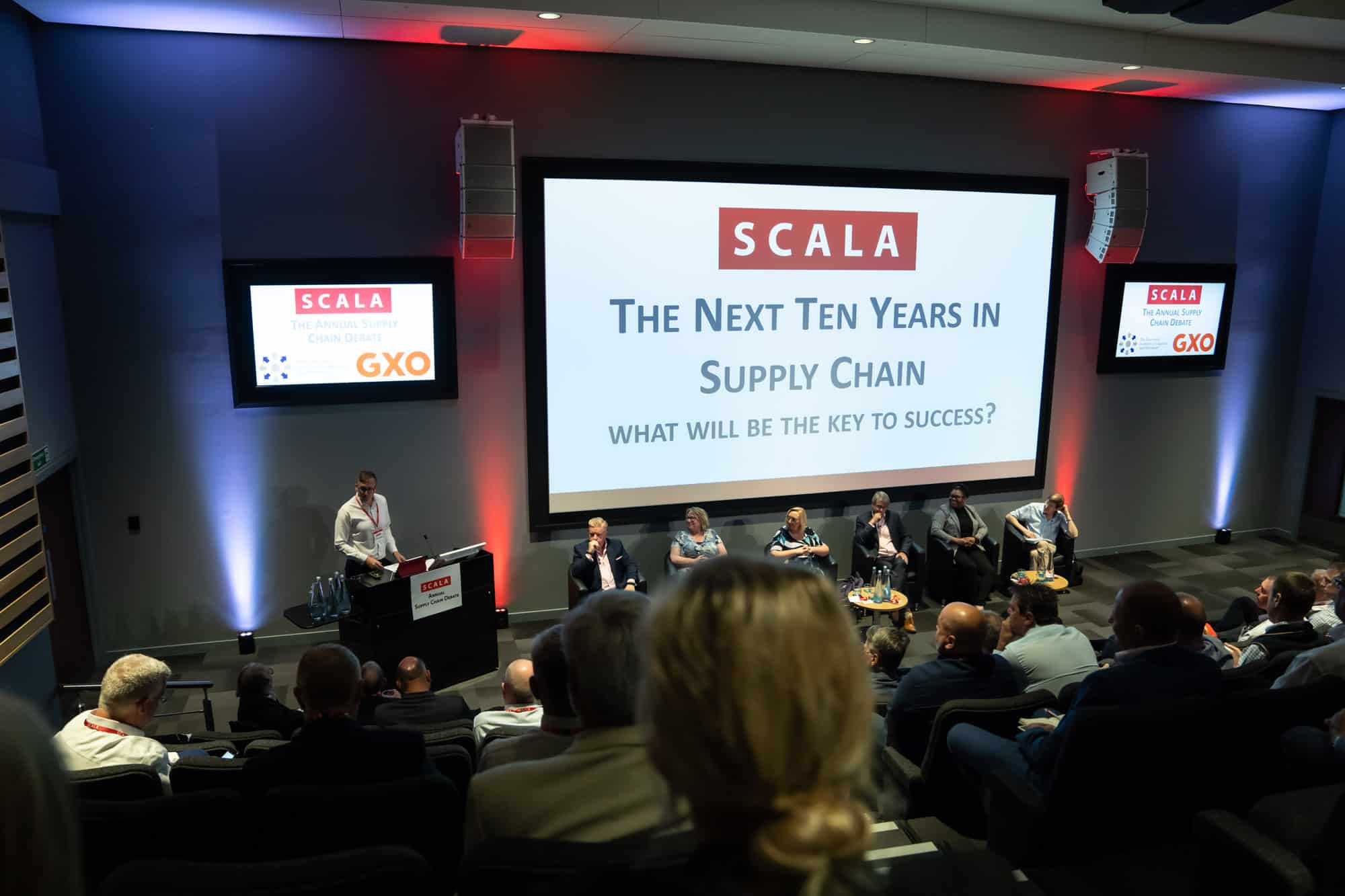 People, digitalisation, automation and decarbonisation among factors critical to supply chain survival, according to experts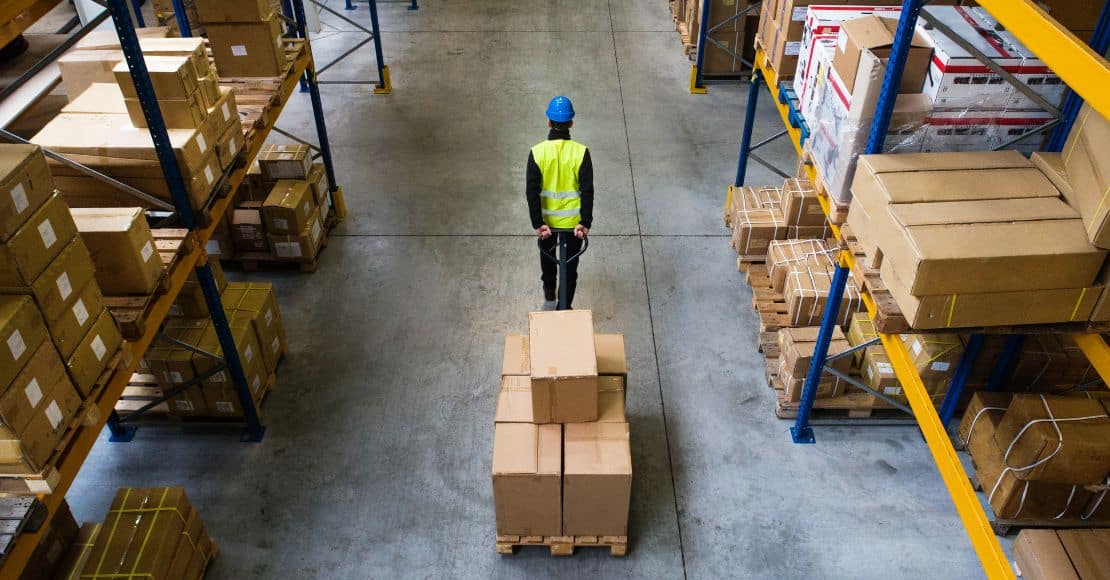 Tackling the Challenge of Warehouse and Driver Shortages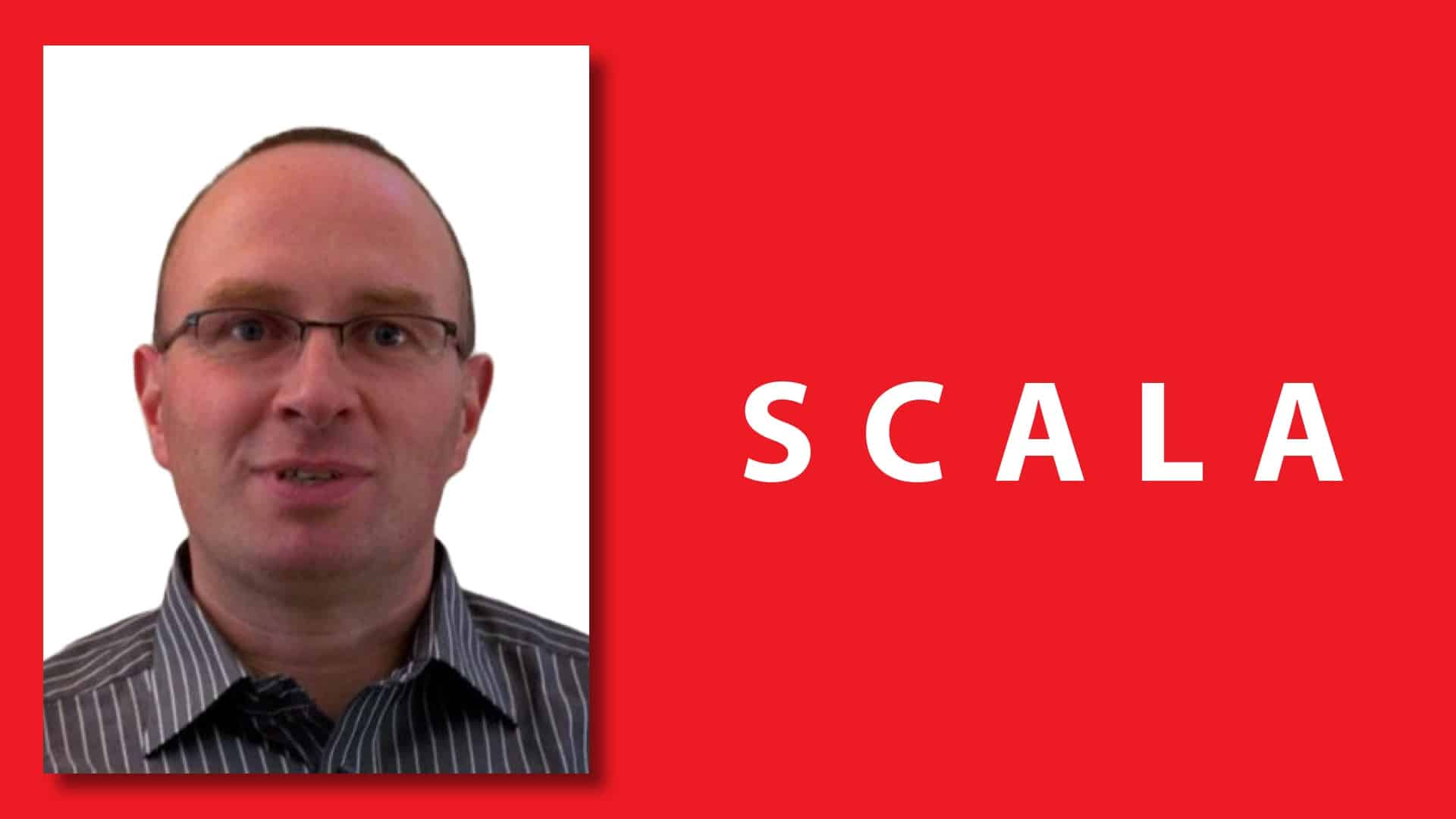 SCALA continues its international expansion with strategic US partnership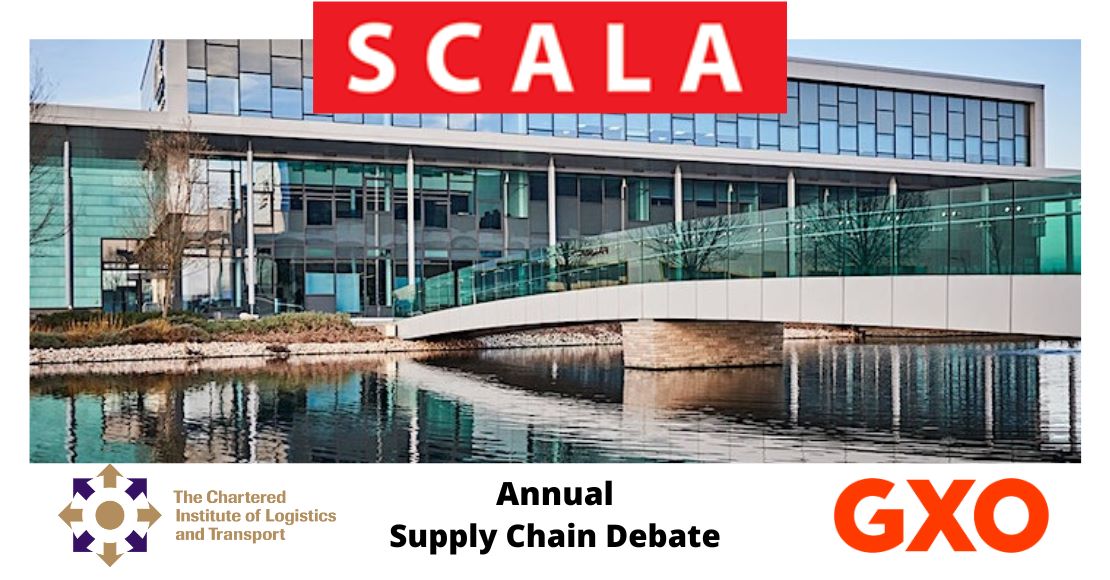 The Next Ten Years in Supply Chain – what will be the key to success?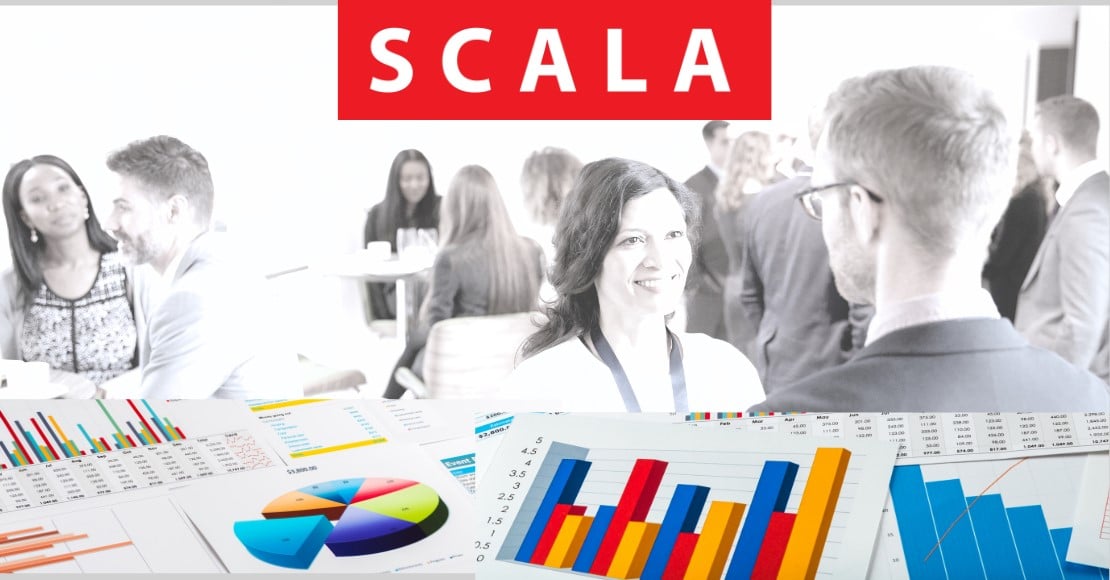 Supply Chain Best Practice and Benchmarking Forums
SCALA's Rob Wright evaluates the most viable fleet option for businesses seeking to reduce their carbon footprint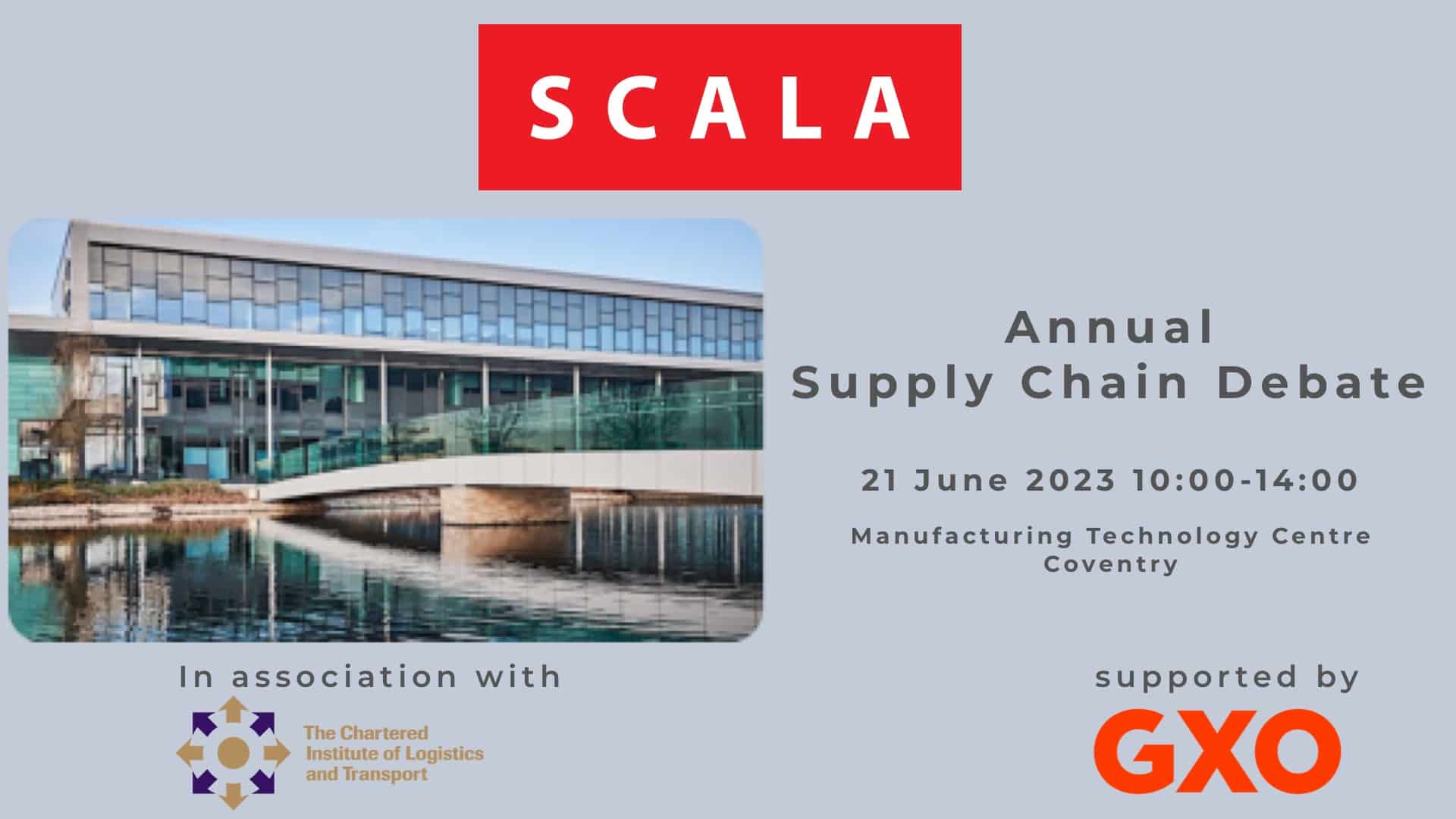 SCALA's 20th Anniversary Annual Supply Chain Debate is now open for bookings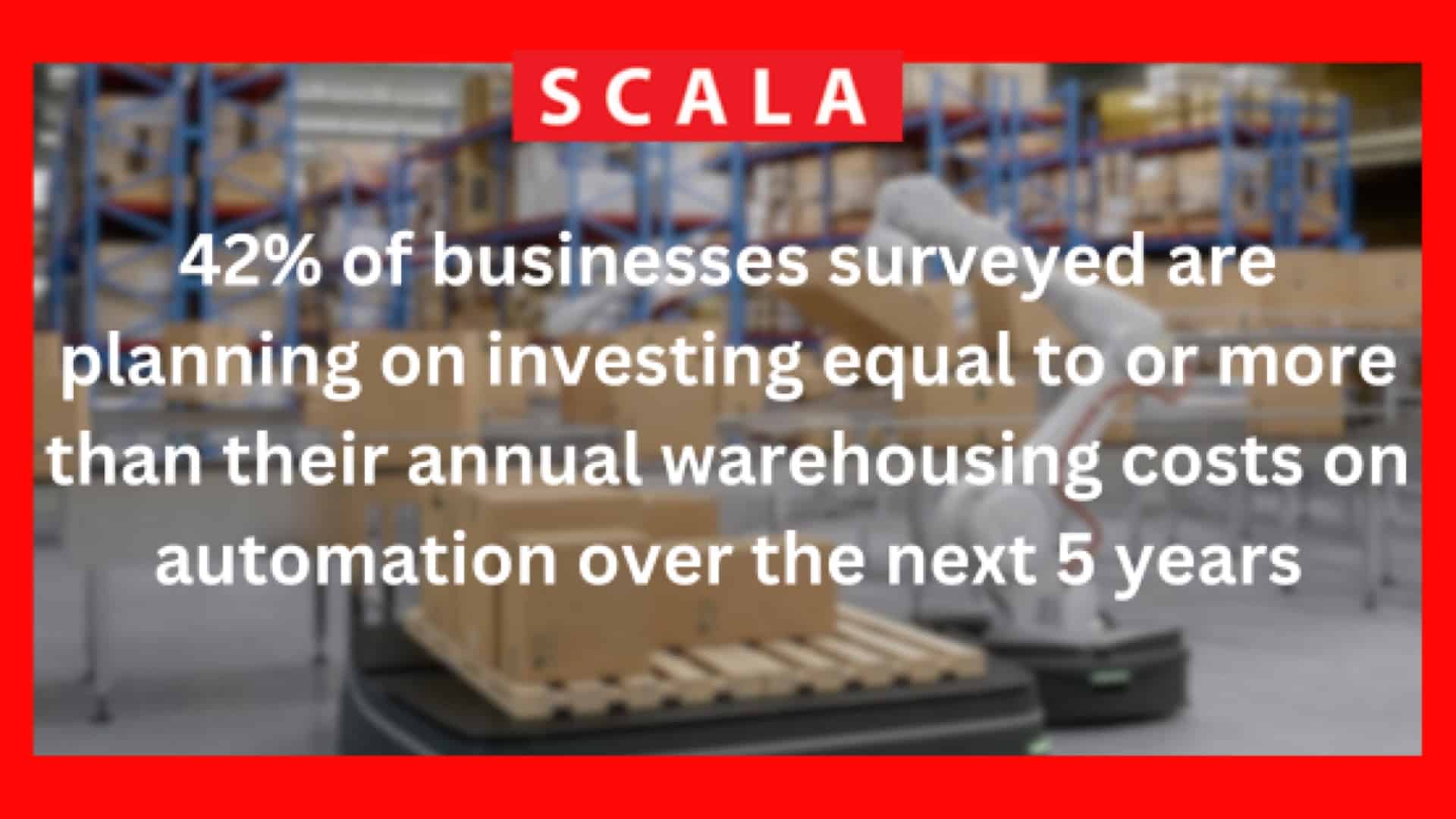 SCALA's new report on automation and robotics in the warehouse is now available to download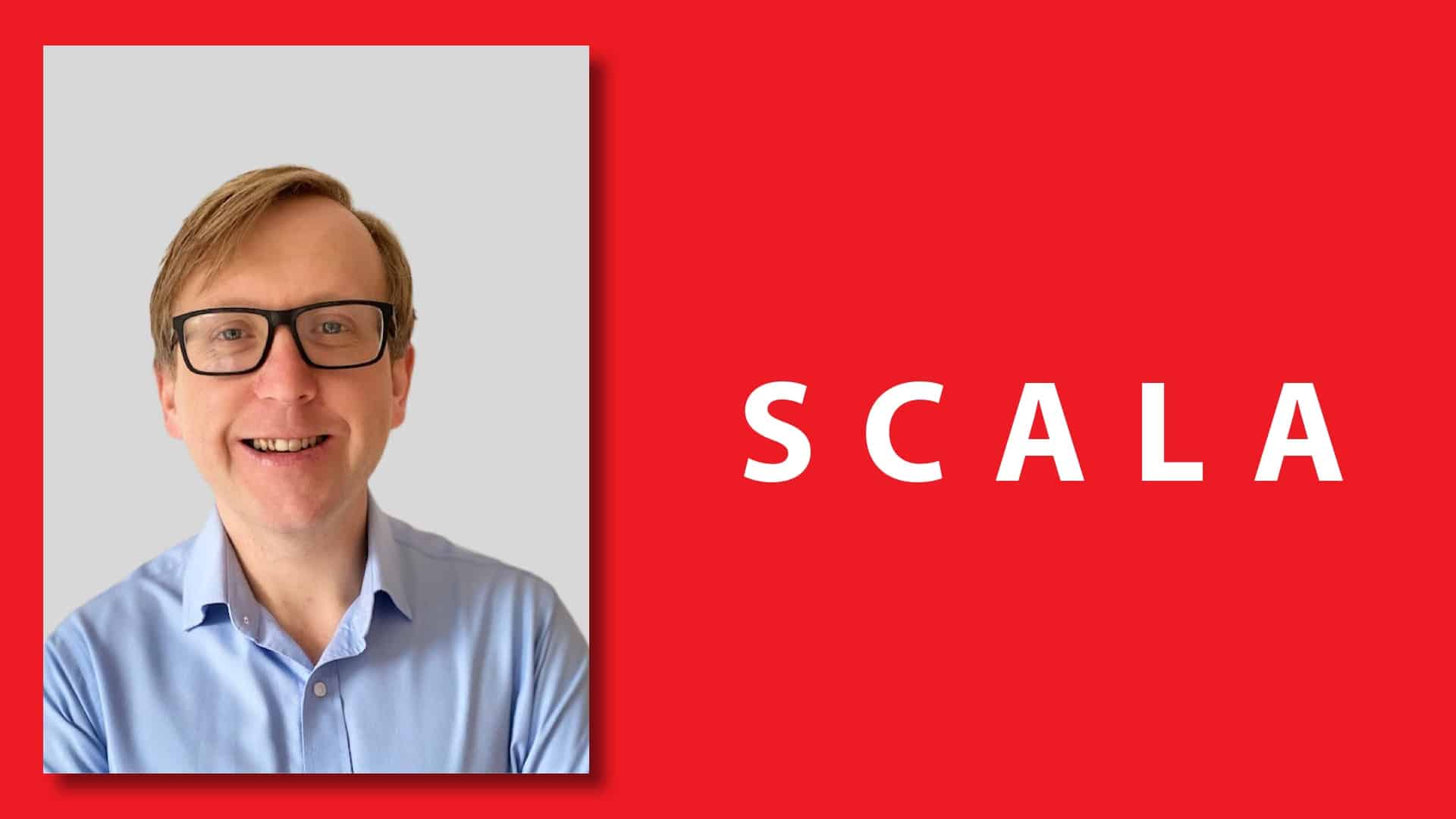 SCALA welcomes new hire to power its European expansion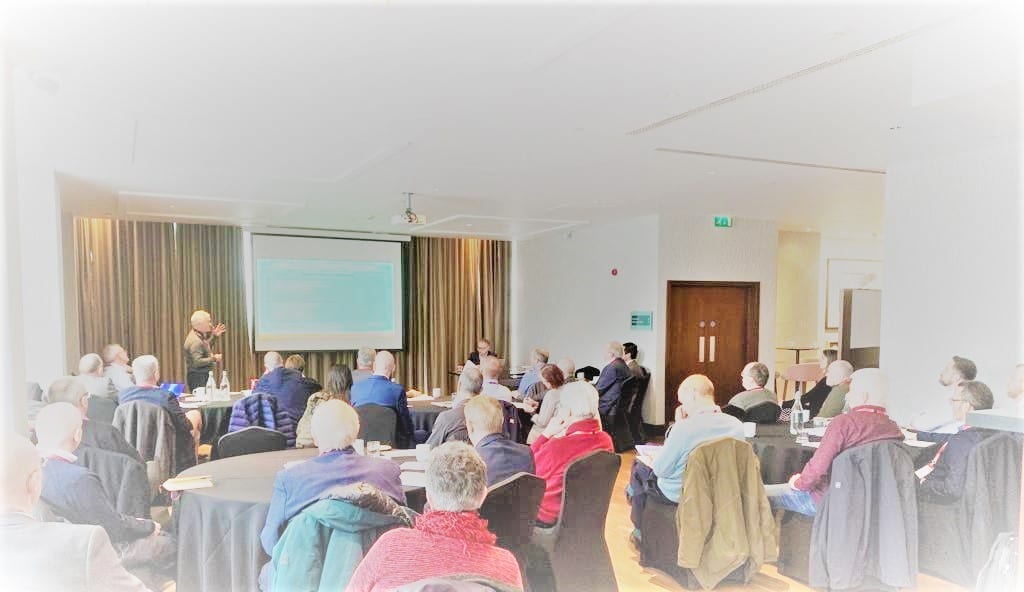 Supply Chain Consultant Briefing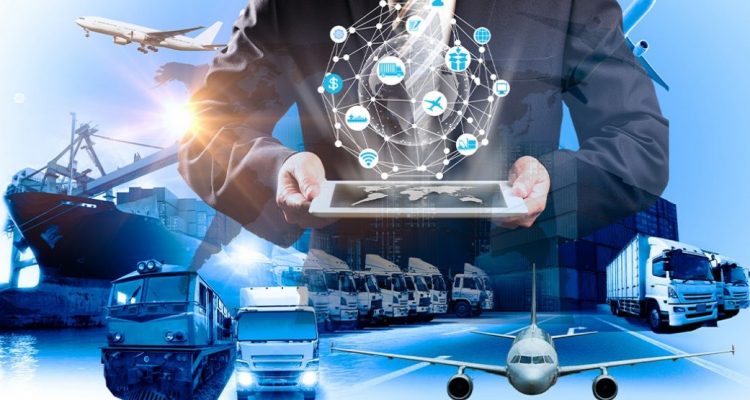 2023: Managing Another Year of Supply Chain Instability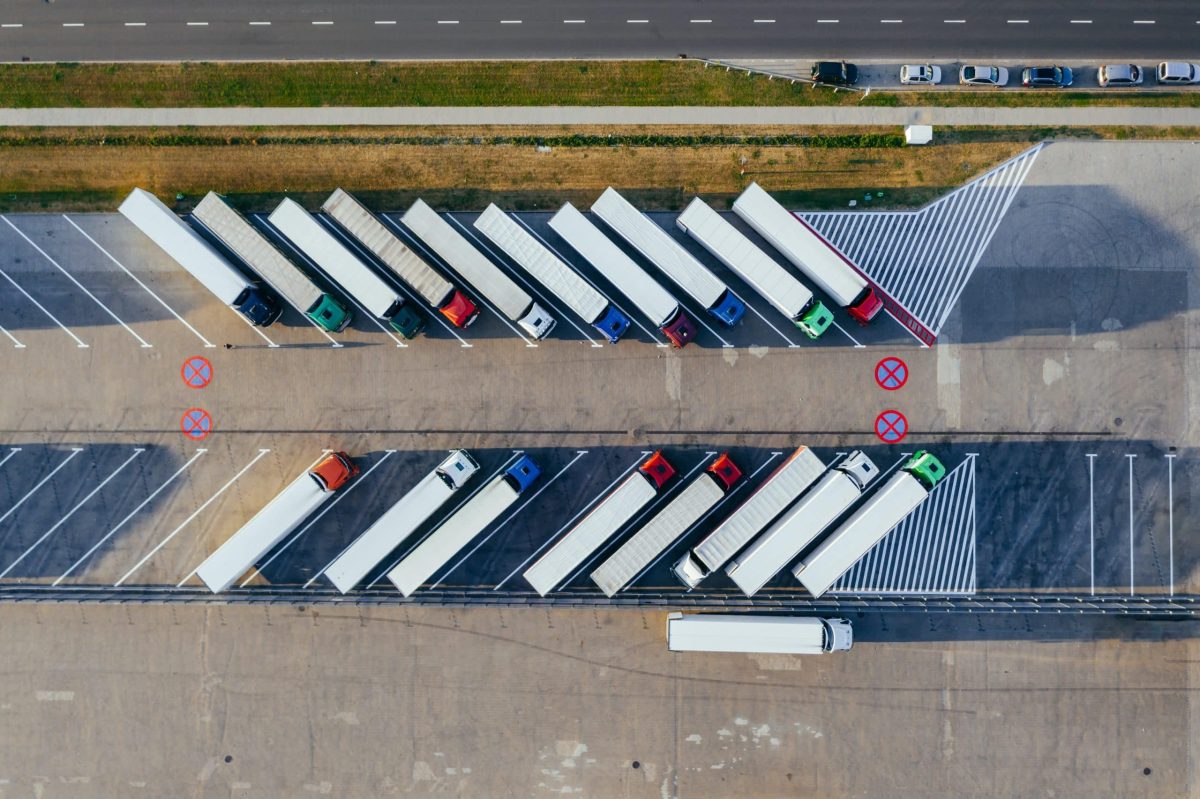 How the frozen food supply chain can navigate soaring energy costs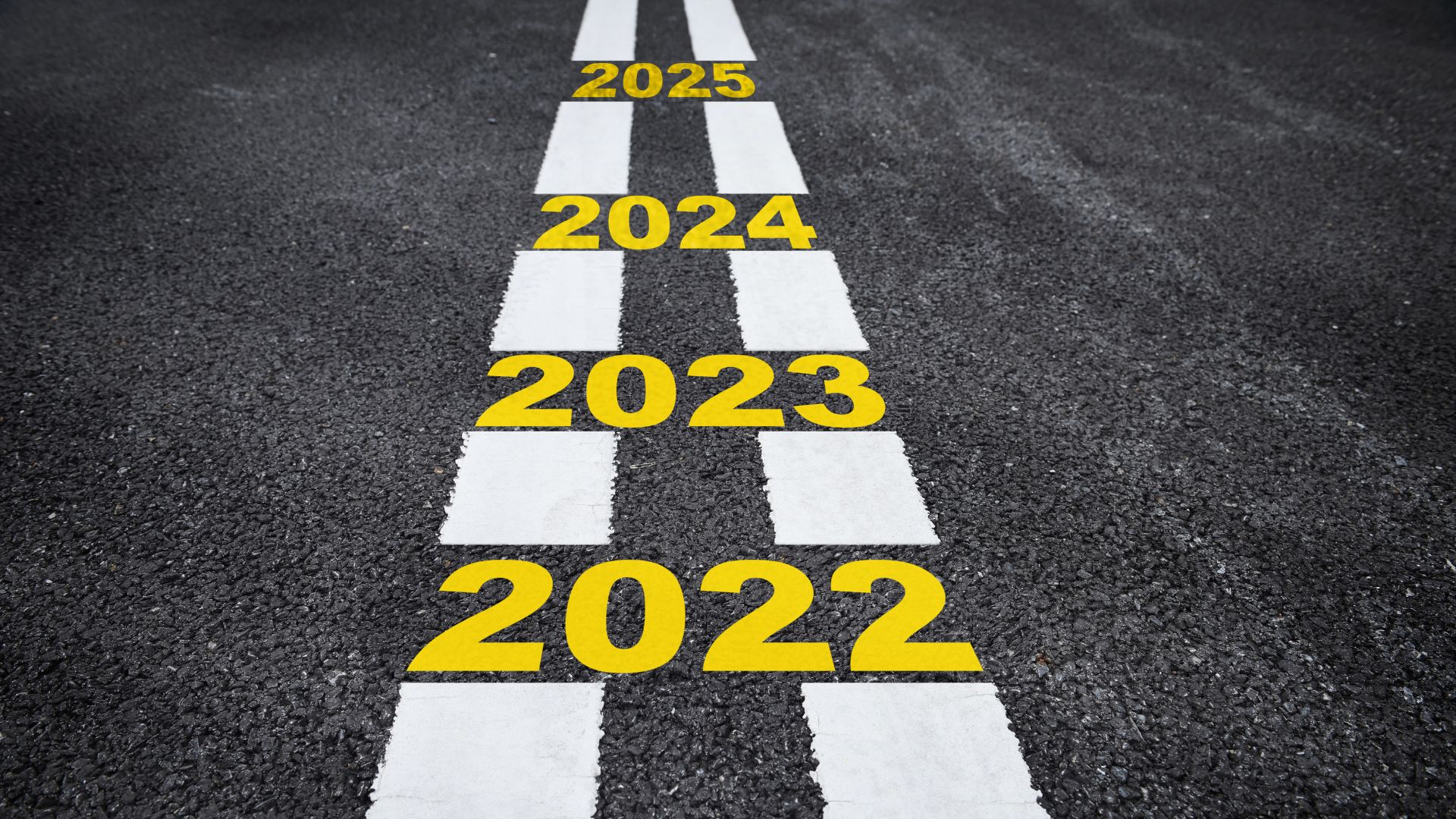 A Challenging Year for Businesses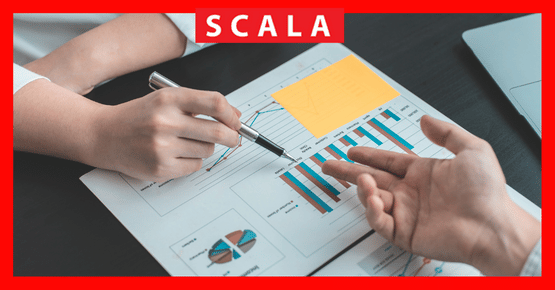 SCALA overhauls benchmarking offering to offer businesses access to world-class industry insights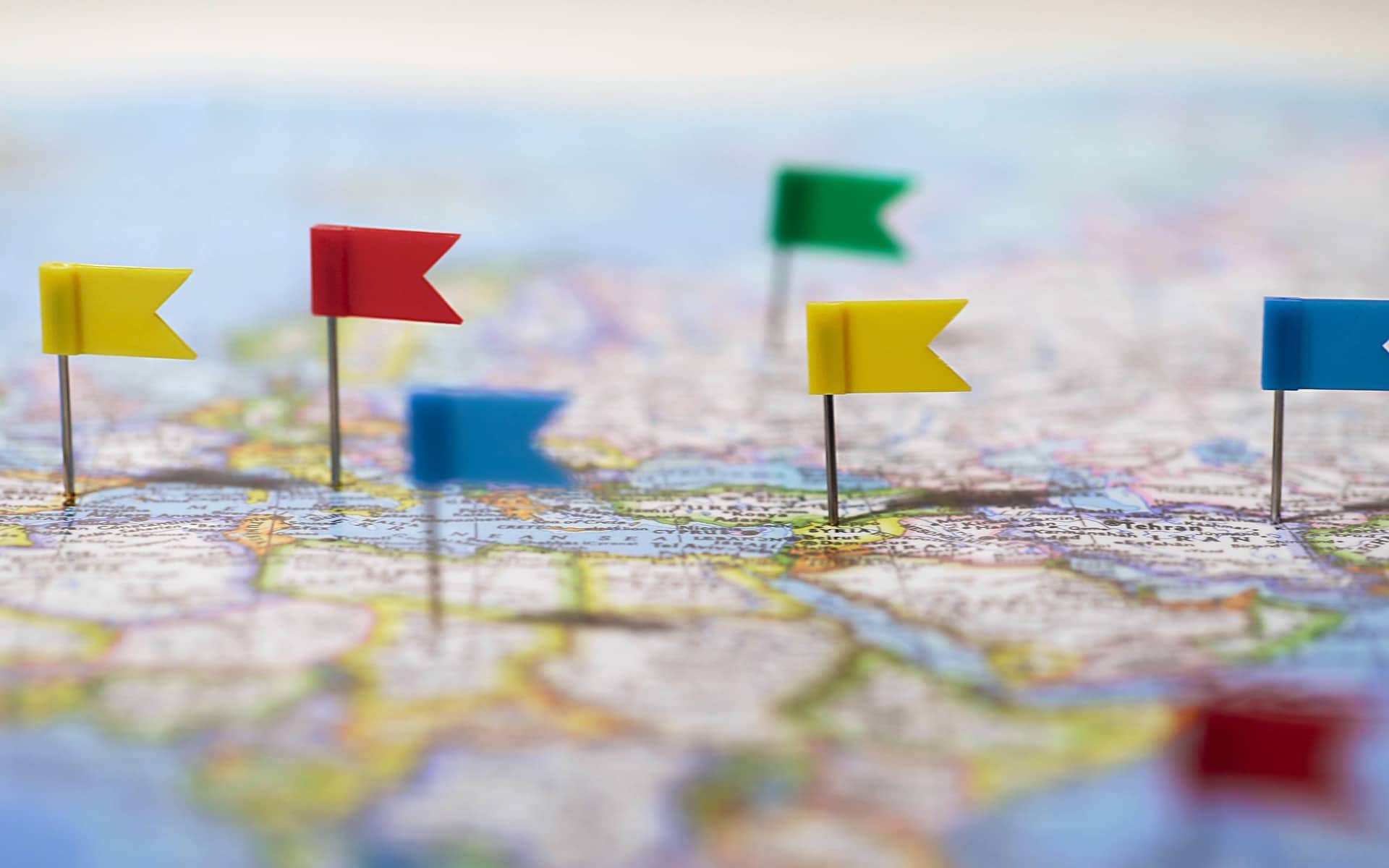 SCALA celebrates a year of global growth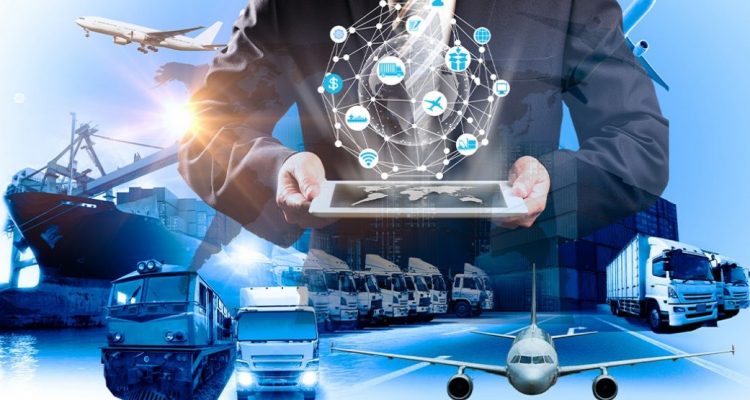 SCALA's Phil Reuben shares his thoughts about Supply Chain Resilience in the latest edition of Fleetpoint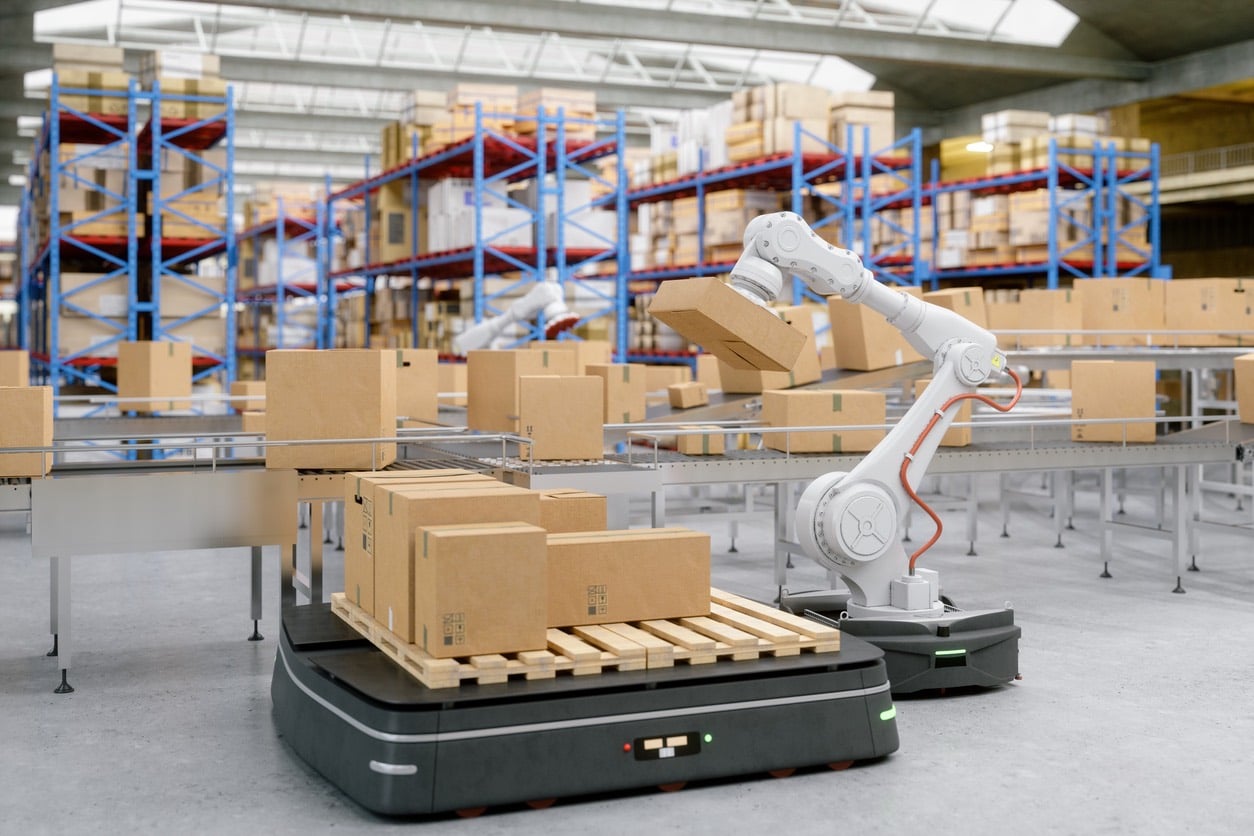 Warehouse Automation and Robotics Survey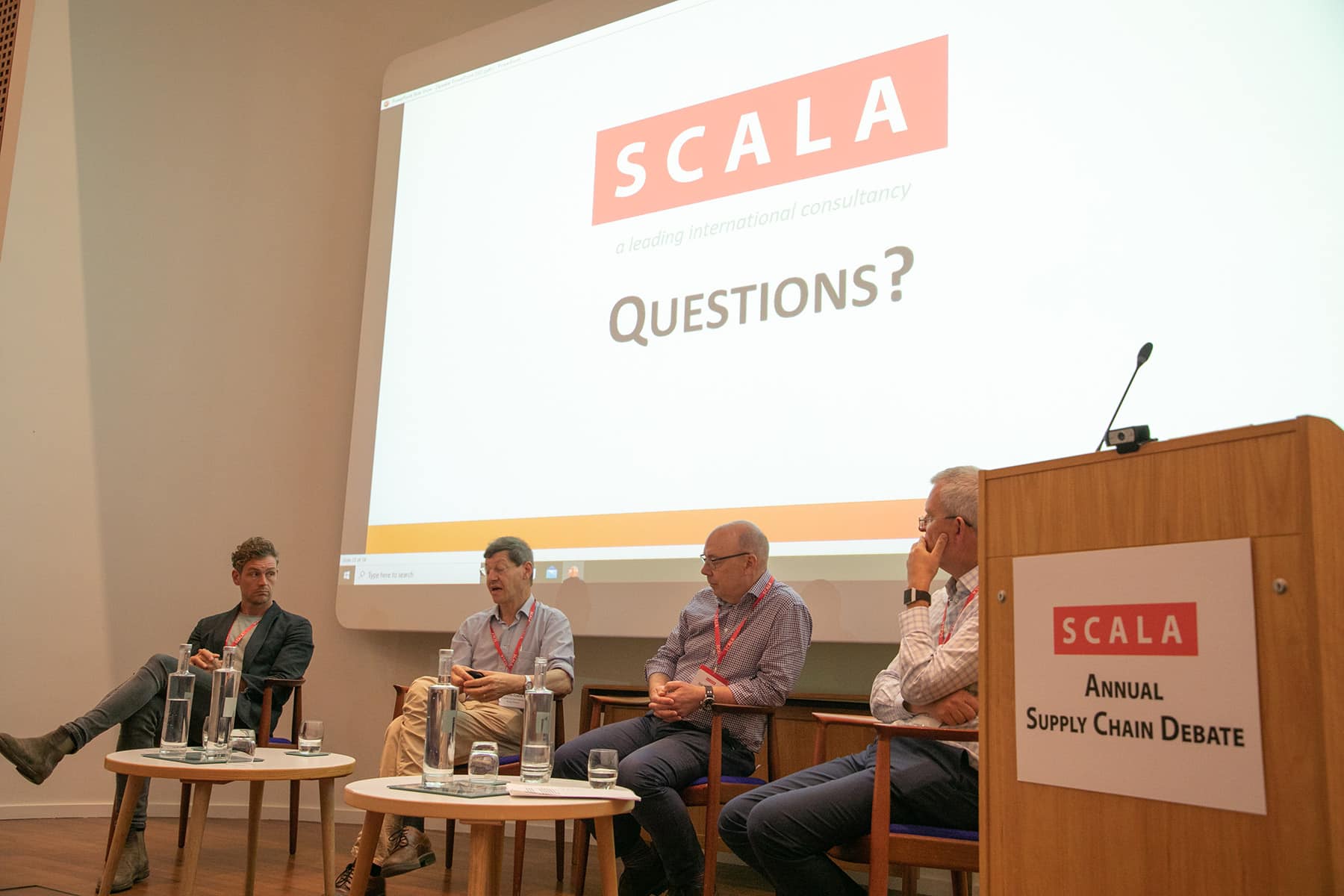 The Future of HGVs: Electric or Hydrogen?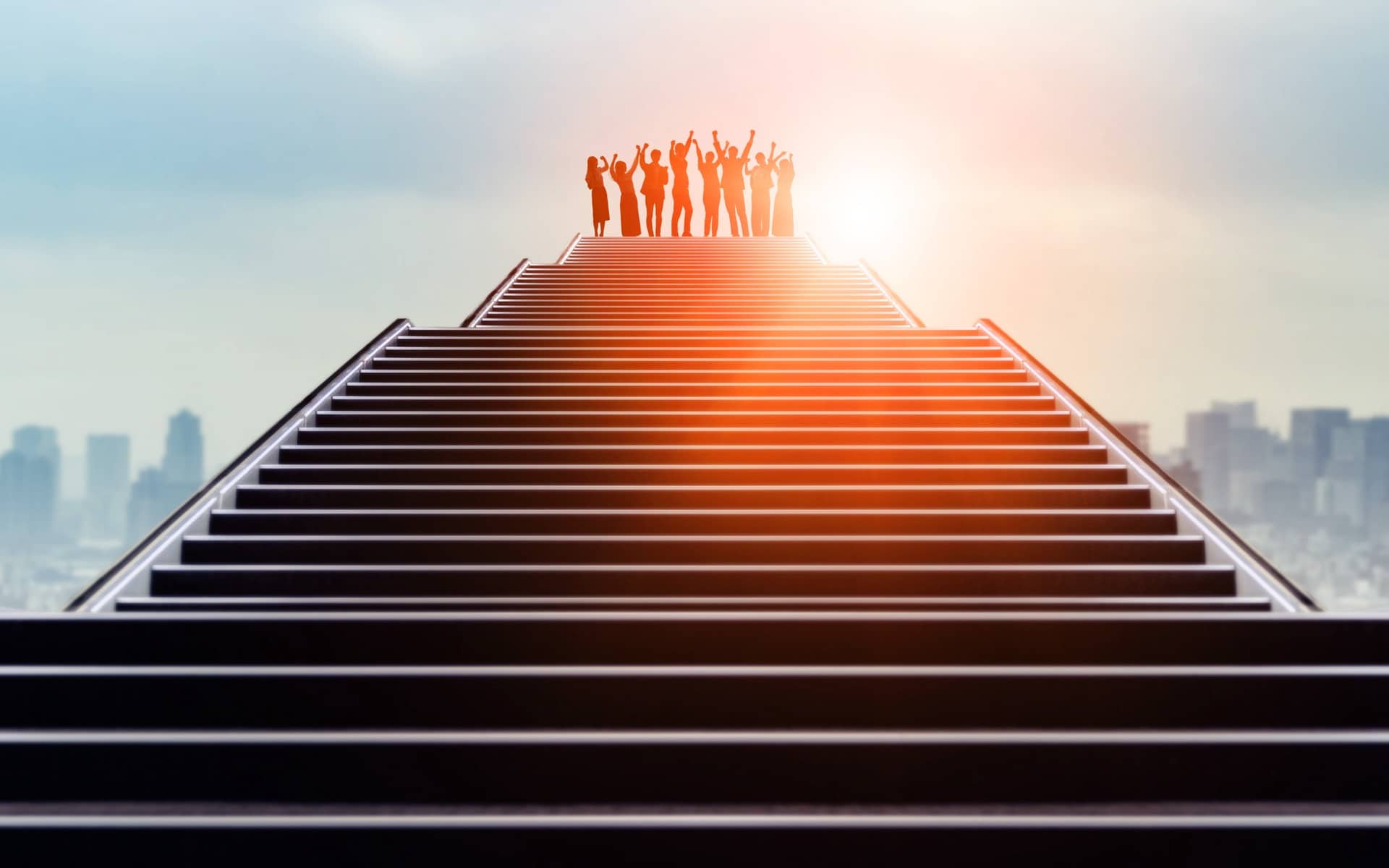 SCALA sees significant M&A revenue boost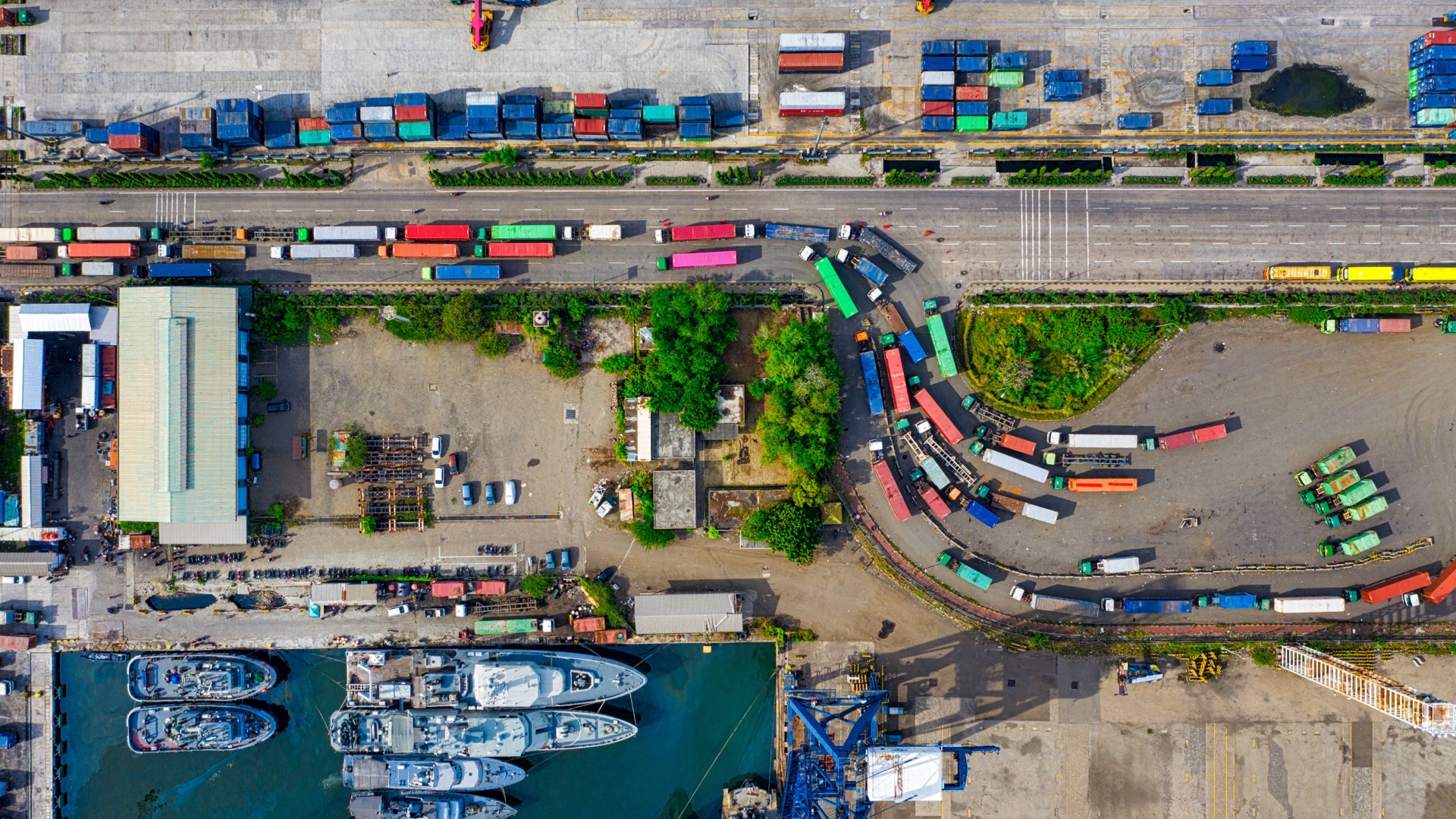 How can businesses navigate the worst era for supply chain disruption?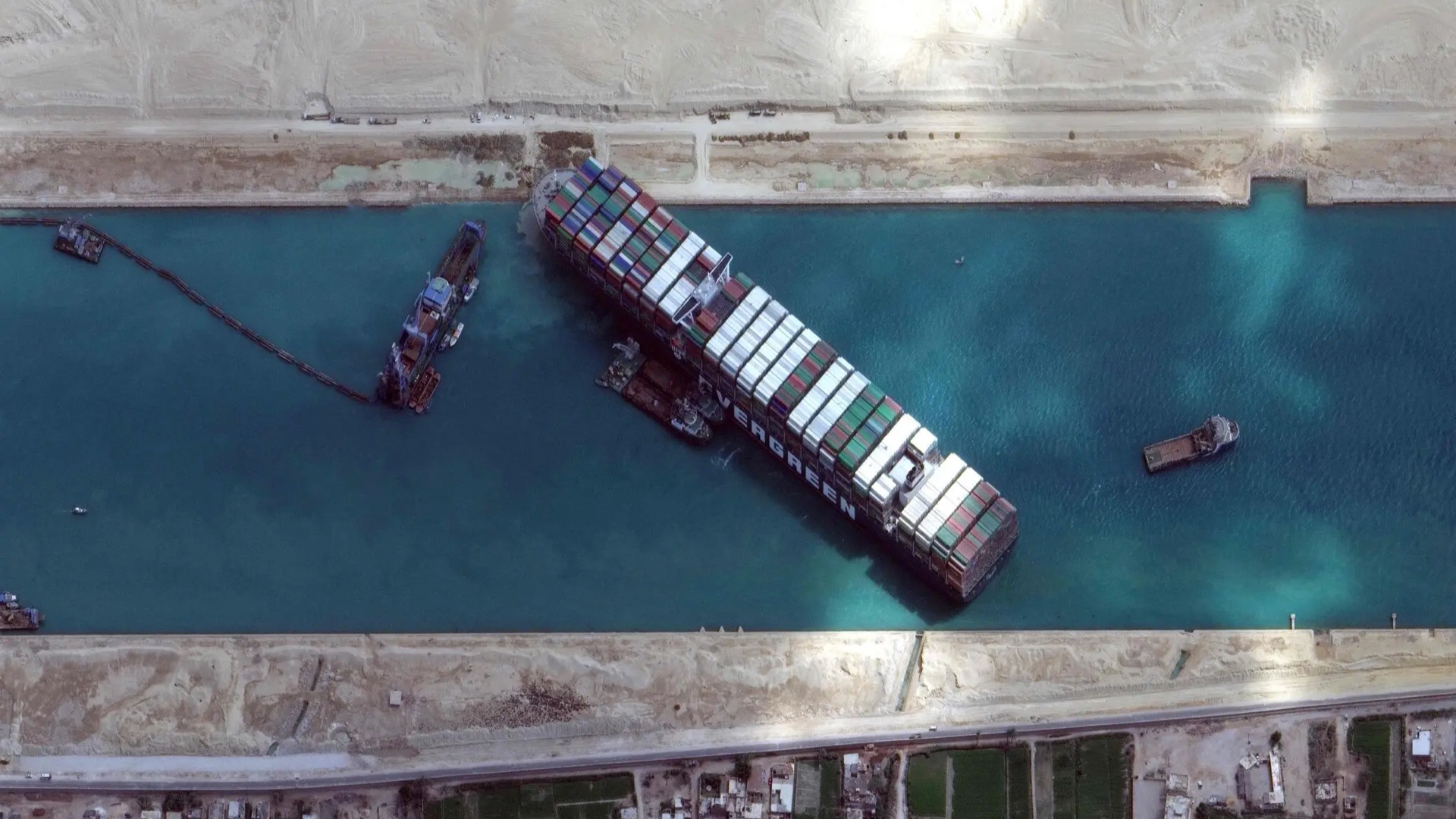 SCALA's Phil Reuben explains the need for supply chain flexibility in times of geo-political disruption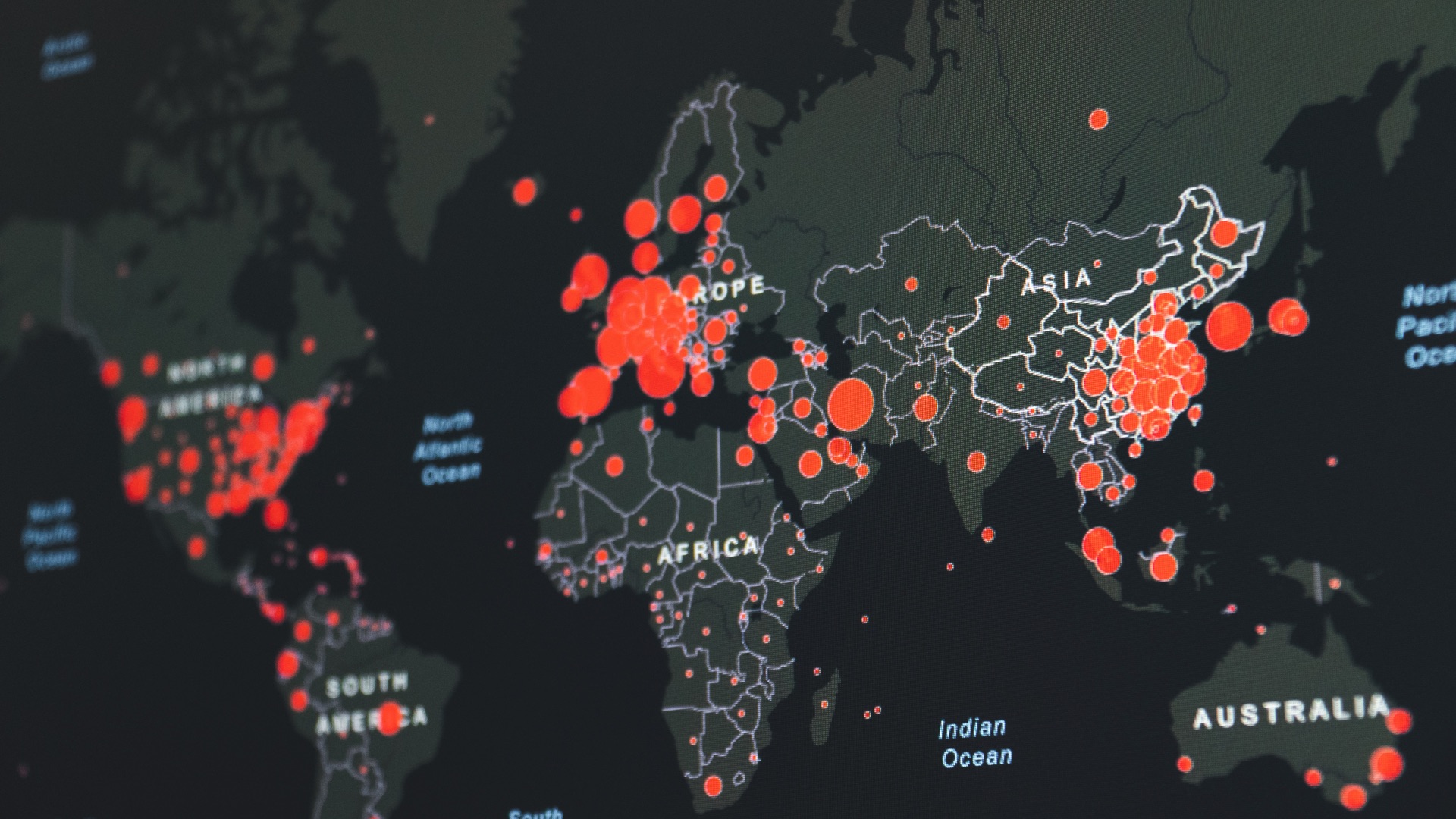 Strong global reputation and expertise sees SCALA double its international offering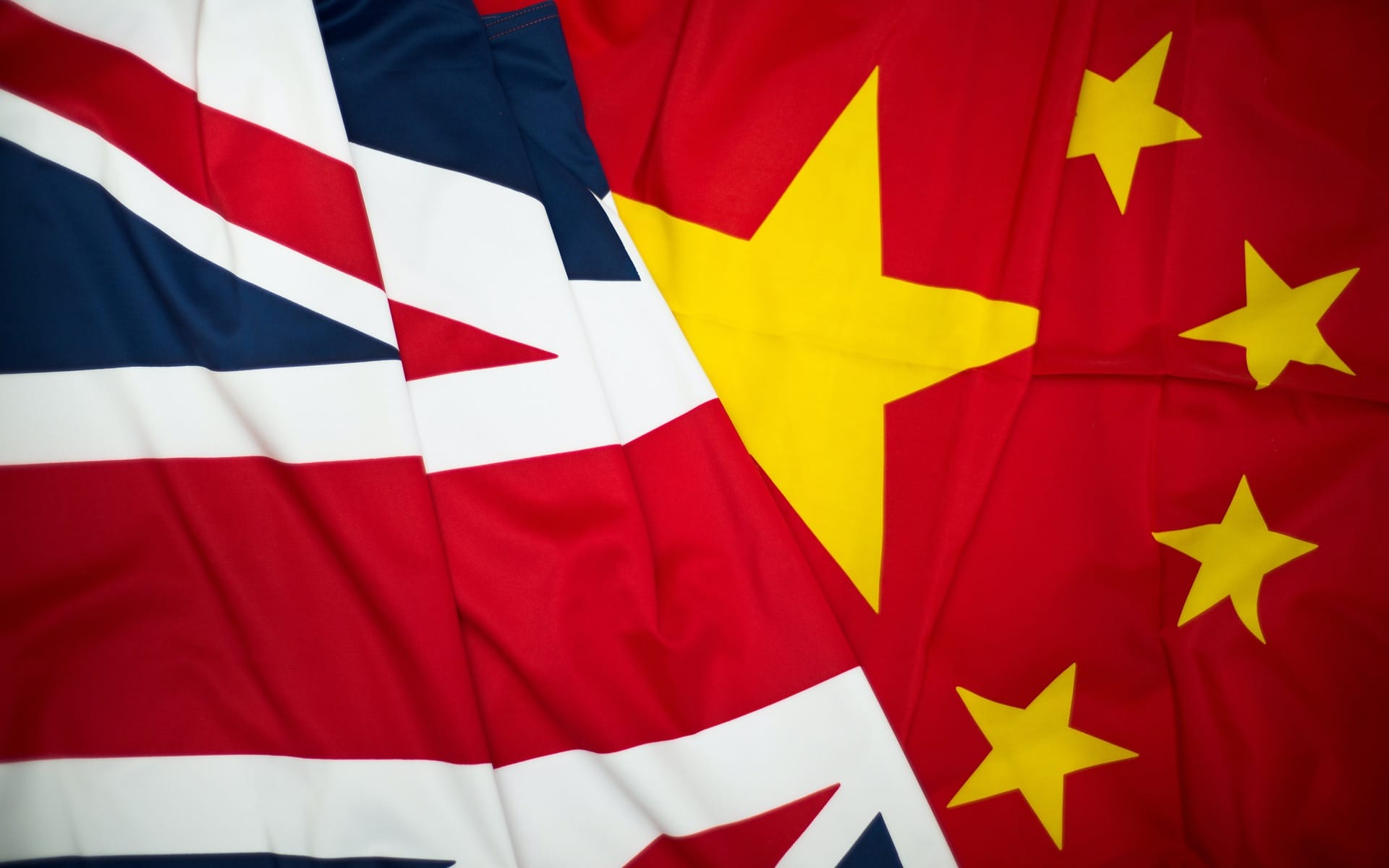 SCALA expands international service offering with Hainan business support package.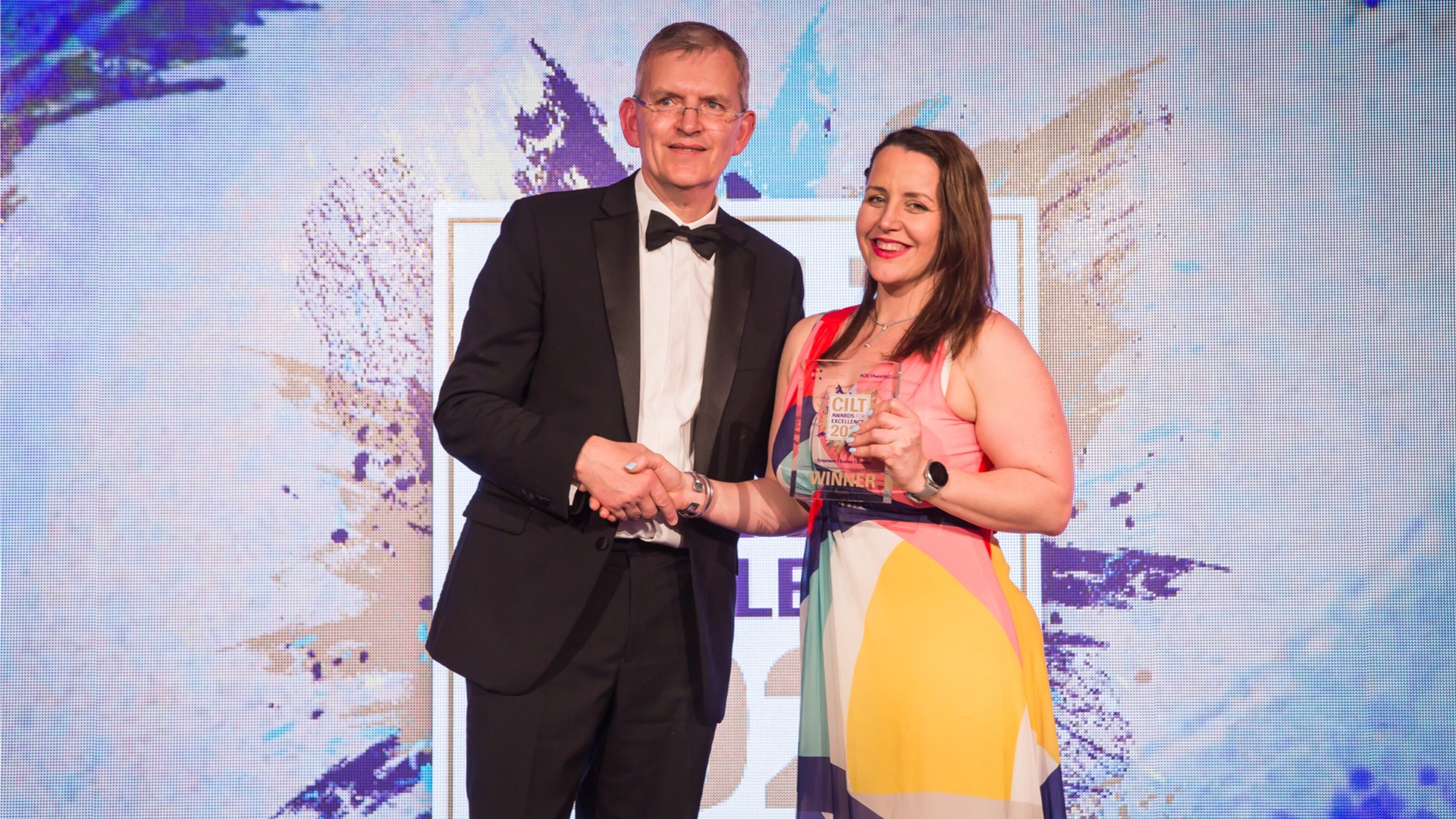 SCALA Executive Director Rob Wright was delighted to present the Award for Environmental Improvement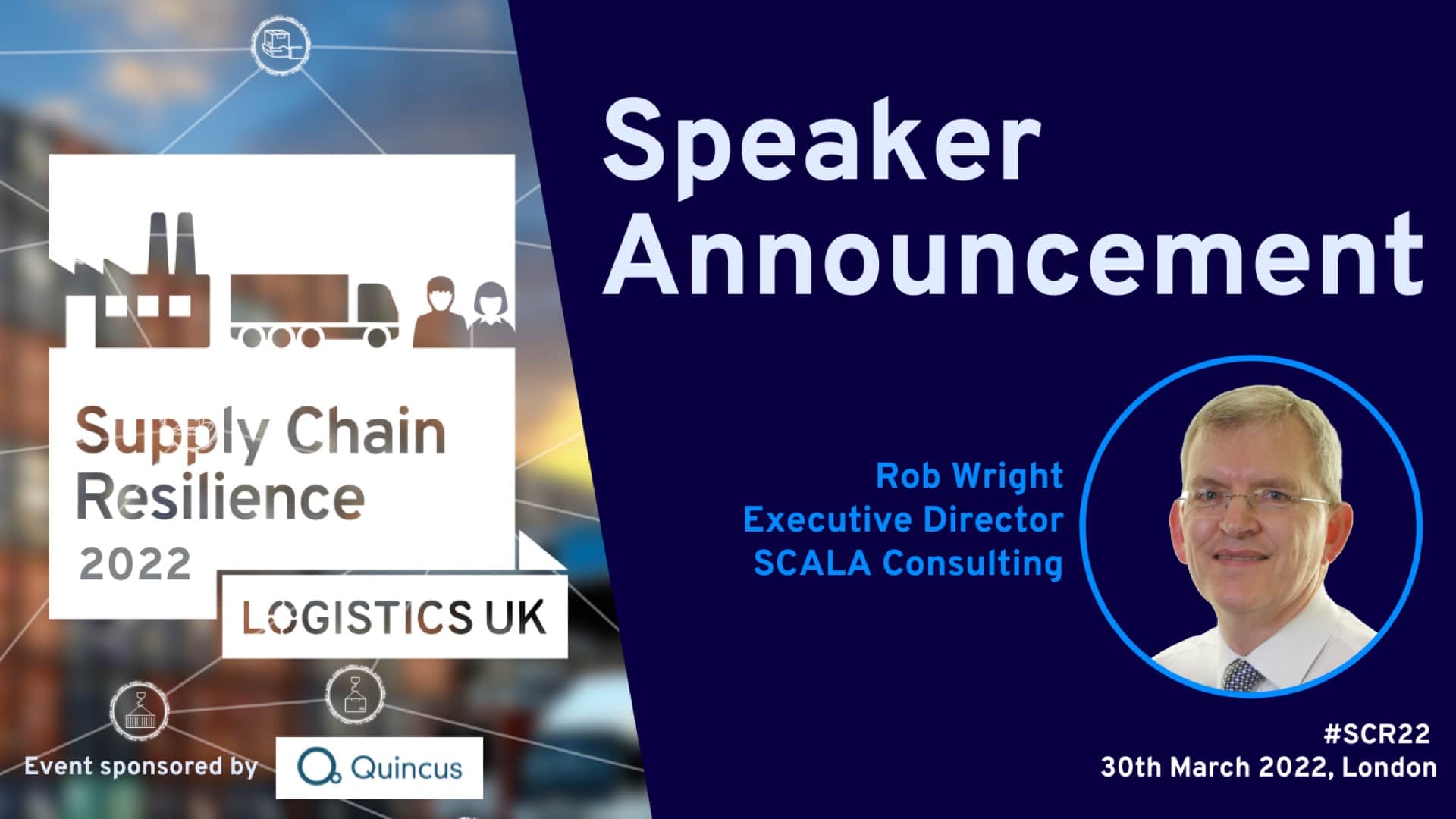 SCALA Executive Director Rob Wright speaking at Logistics UK Supply Chain Resilience conference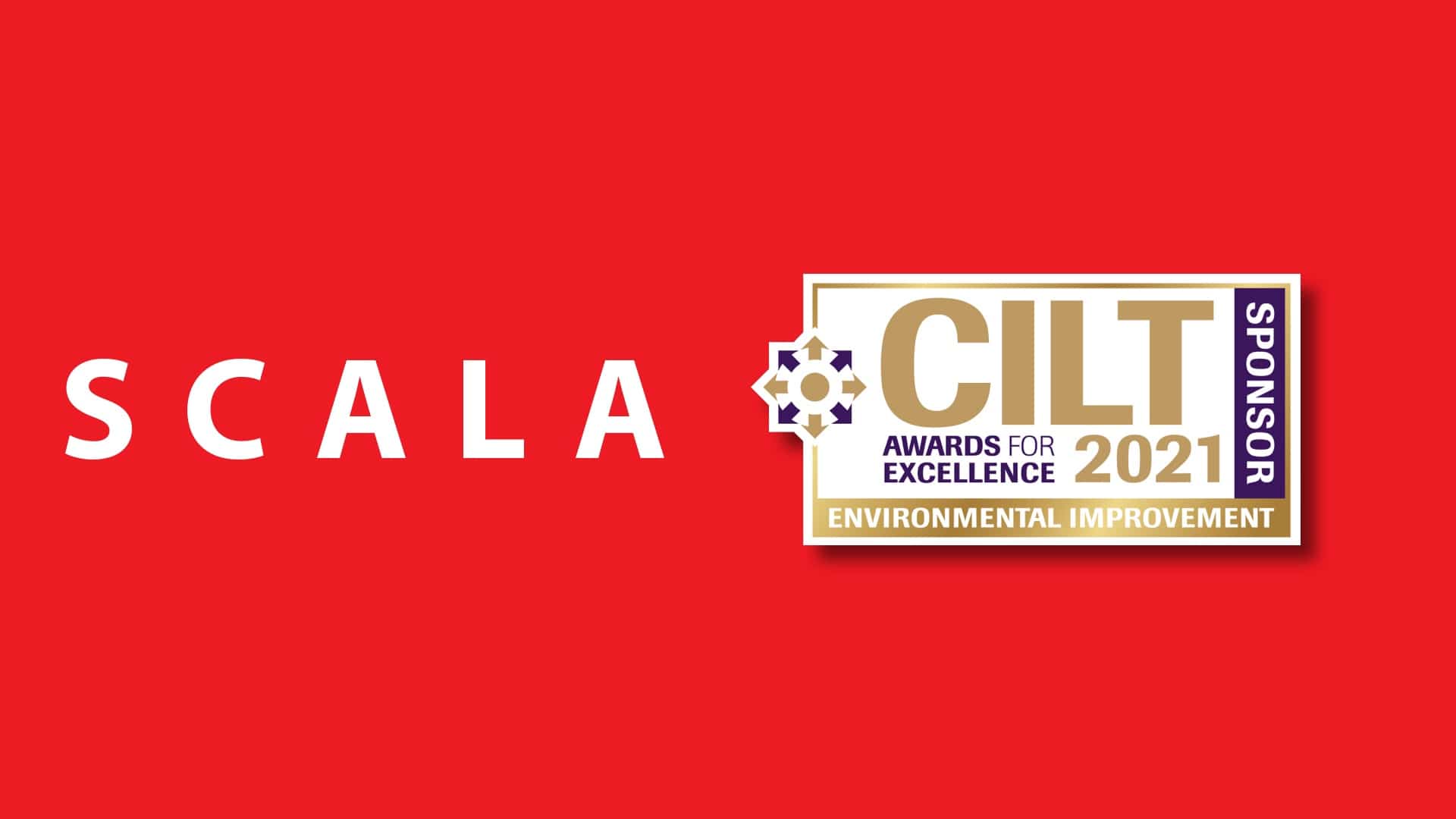 SCALA and the CILT Awards for Excellence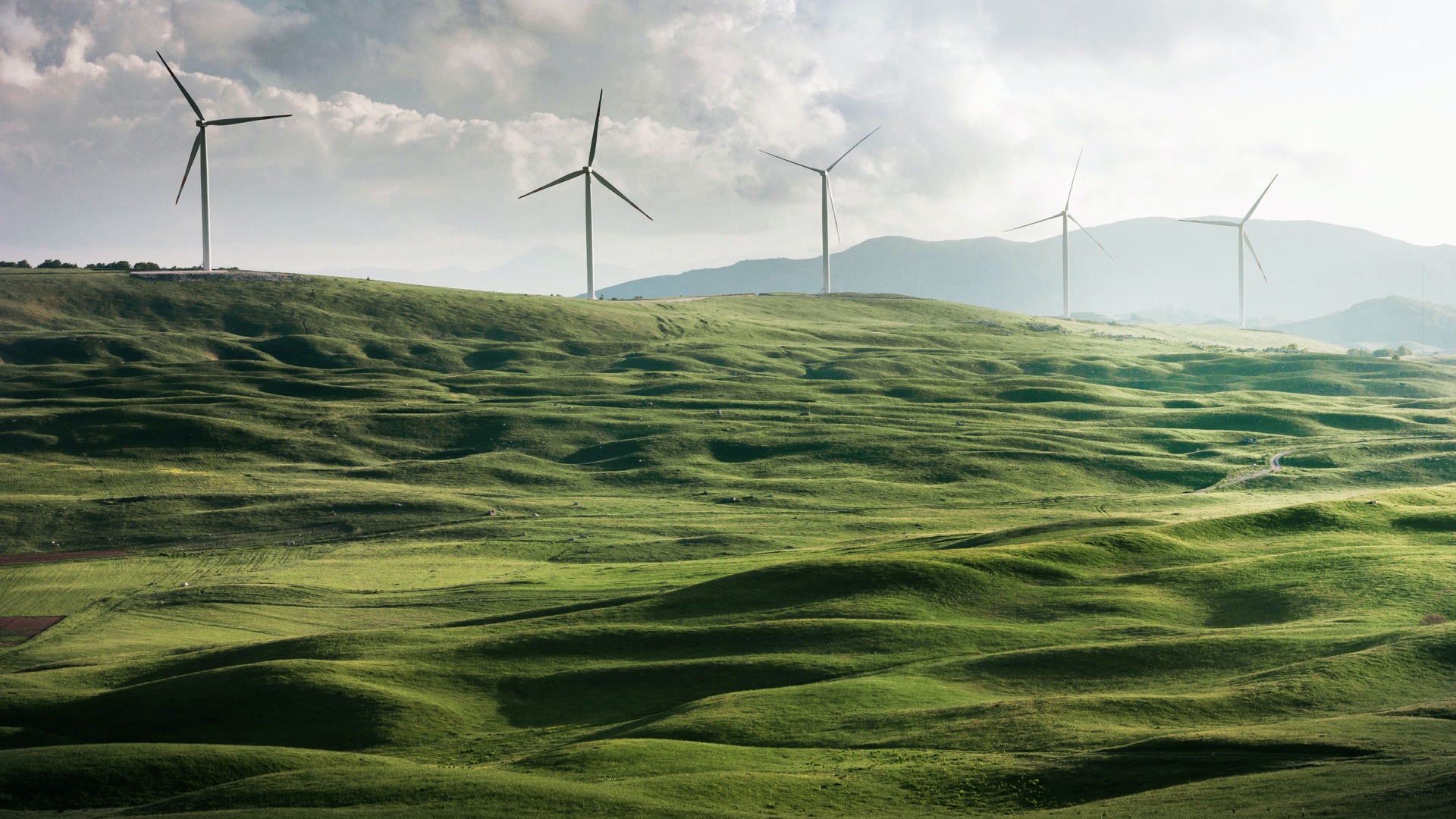 Many businesses still have no sustainability strategy, according to new research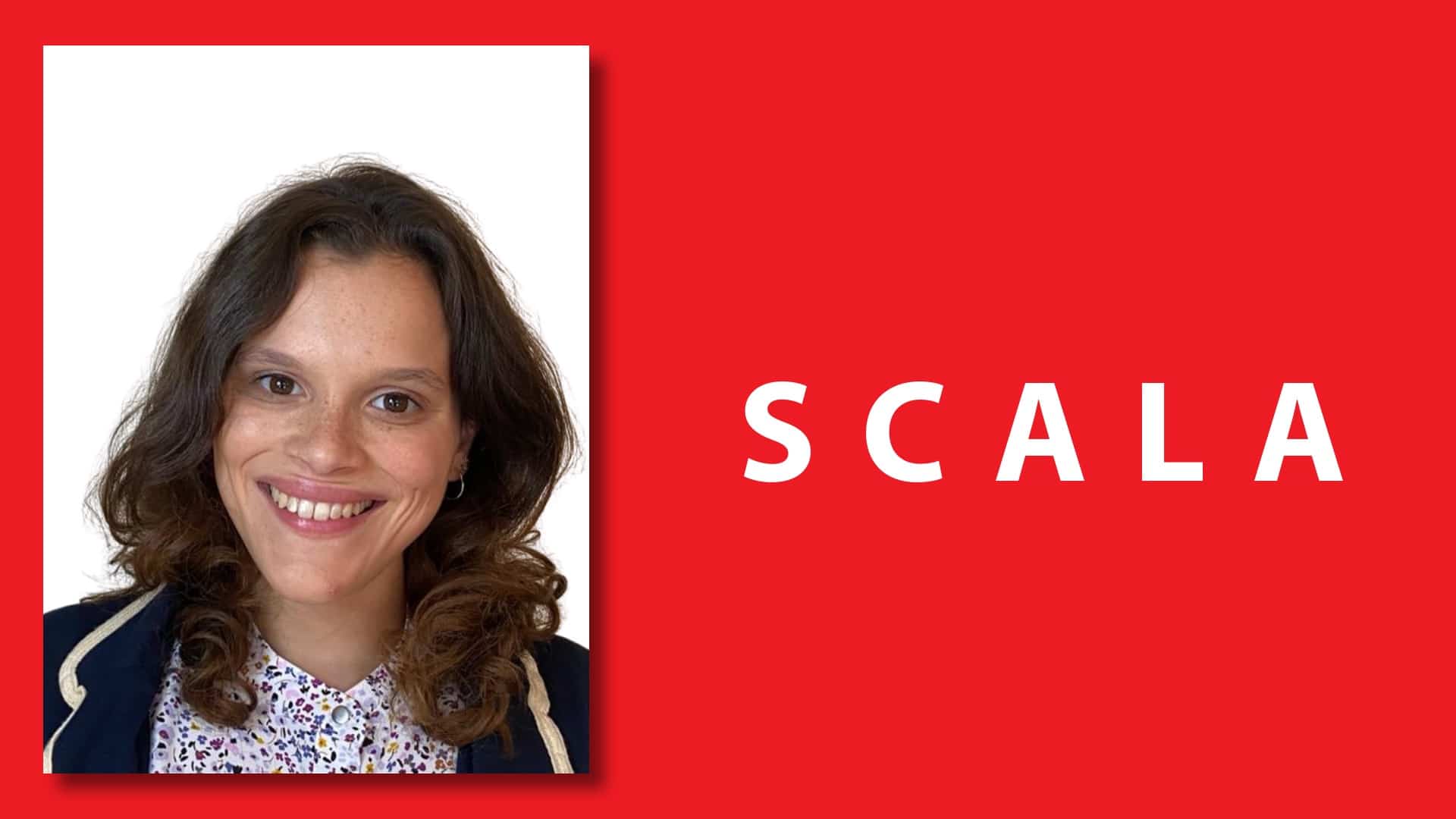 SCALA appoints new International Business Executive to strengthen global offering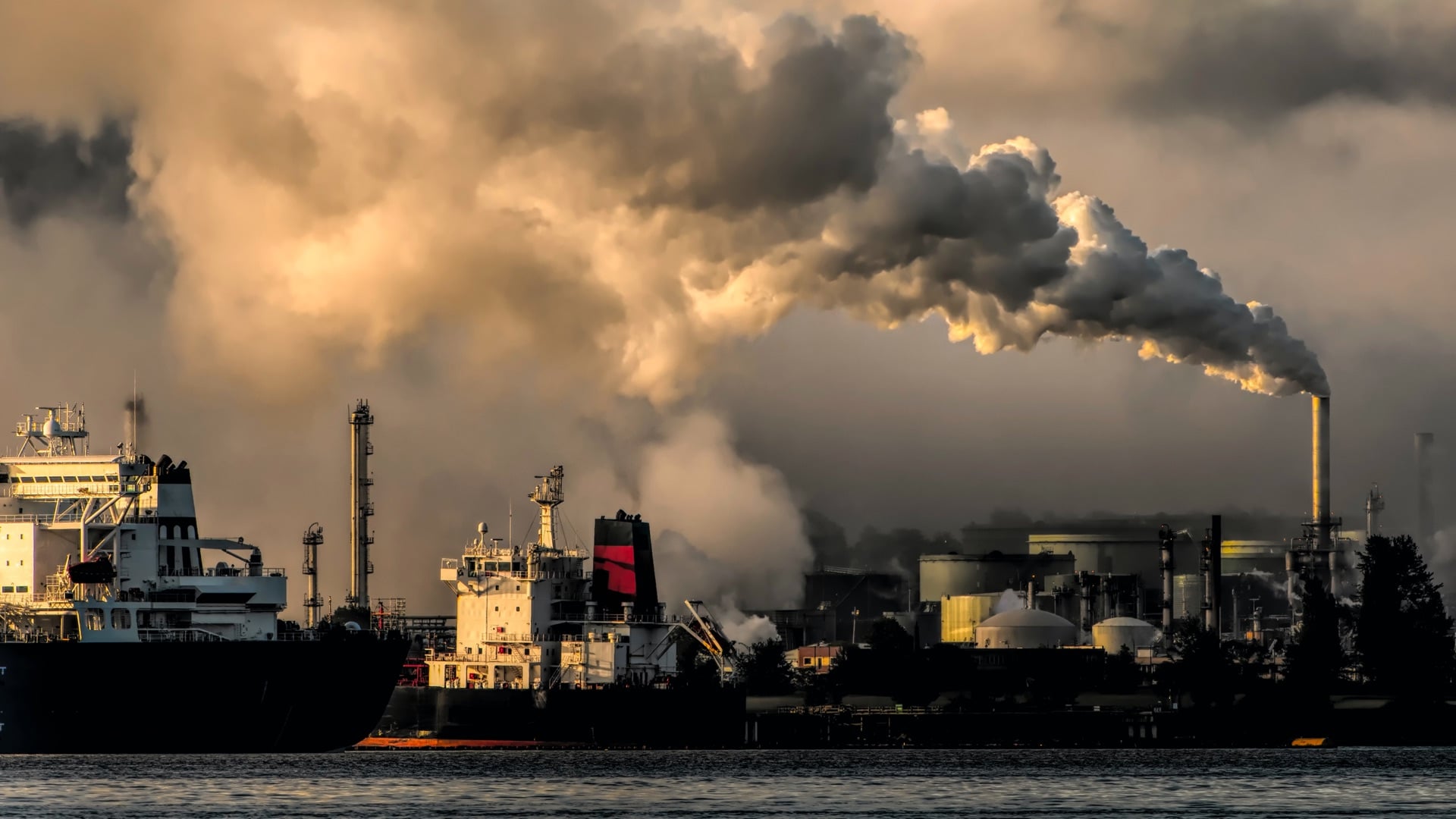 A third of businesses have taken no action to reduce the environmental impact of their supply chain
SCALA's Rob Wright shares his thoughts about the HGV Driver Crisis in the latest edition of Fleetpoint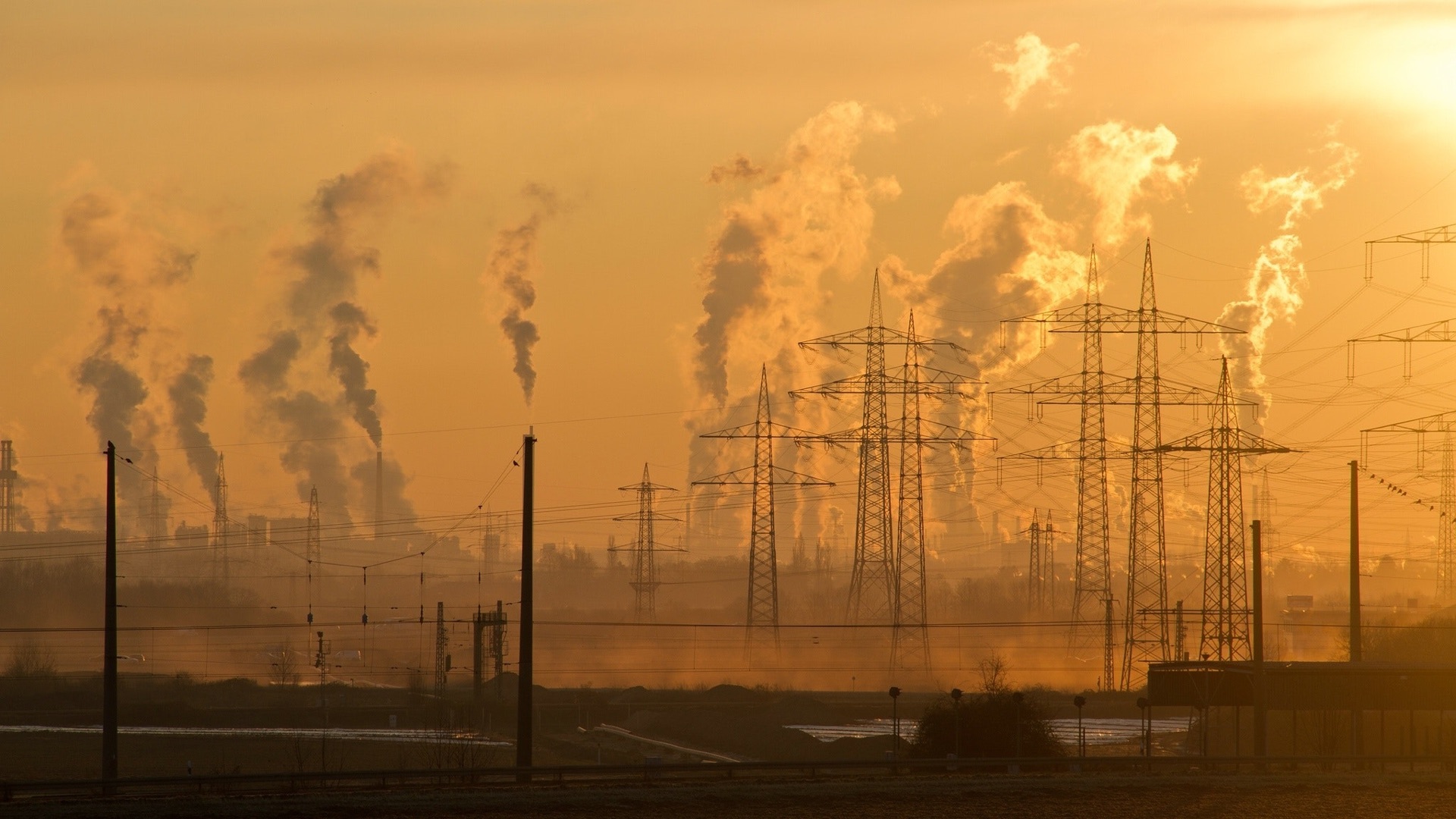 Over 80% of surveyed businesses not measuring environmental impact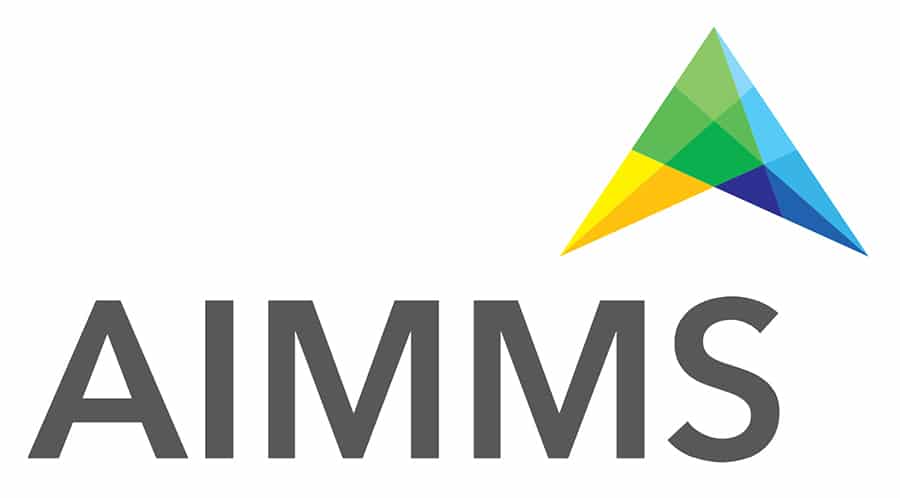 SCALA aims to expand global supply chain reach with new AIMMS partnership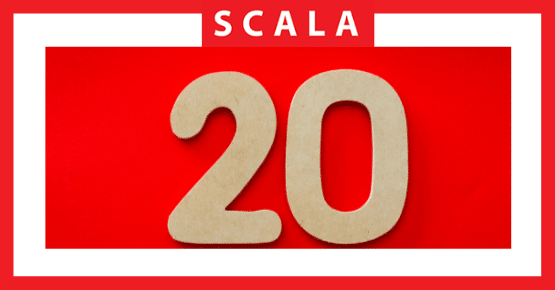 Changing market dynamics drives soaring growth at SCALA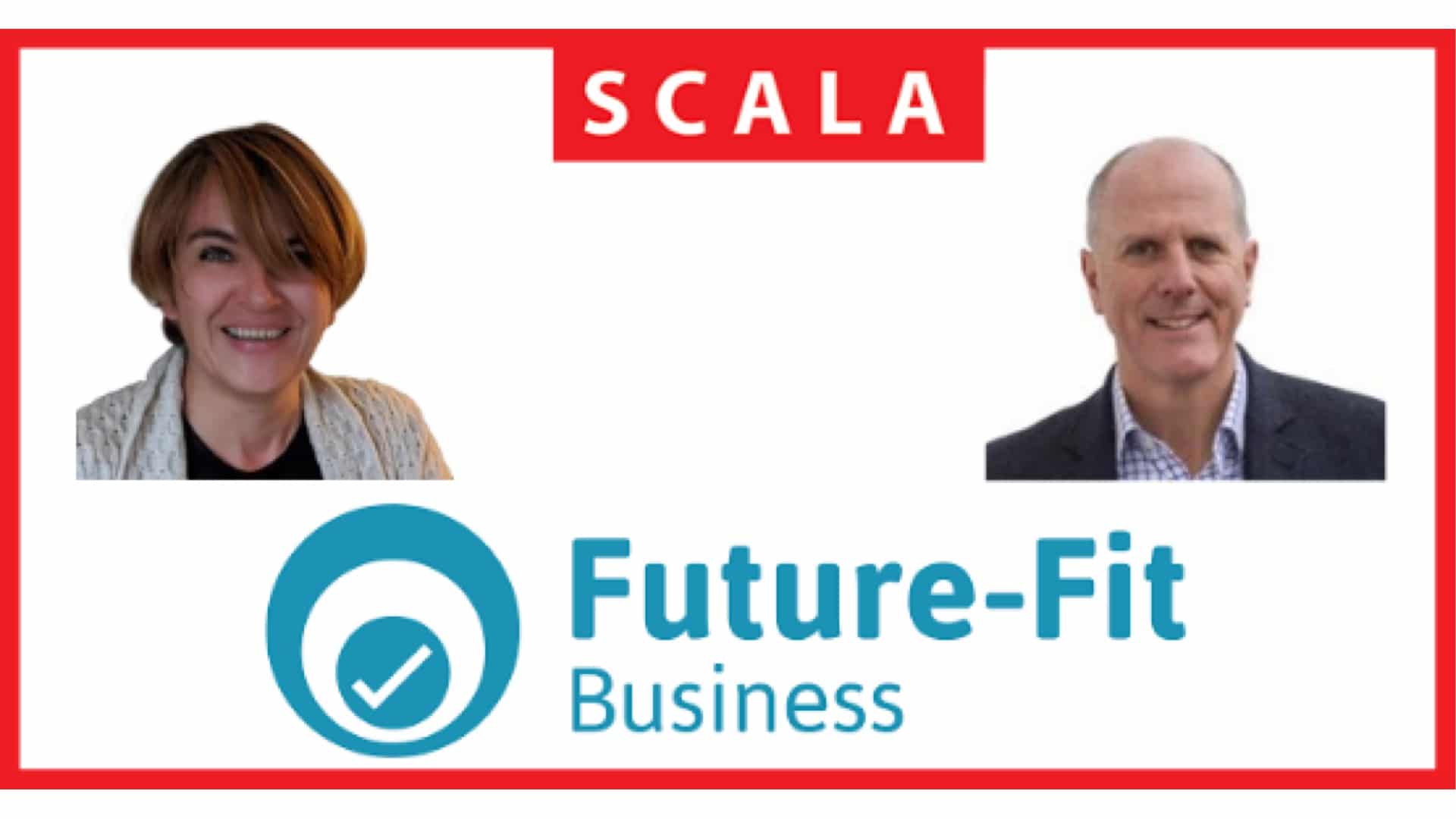 SCALA demonstrates commitment to greener future with Future-Fit accreditation
SCALA welcomes Holly Hadfield to the Consultant Team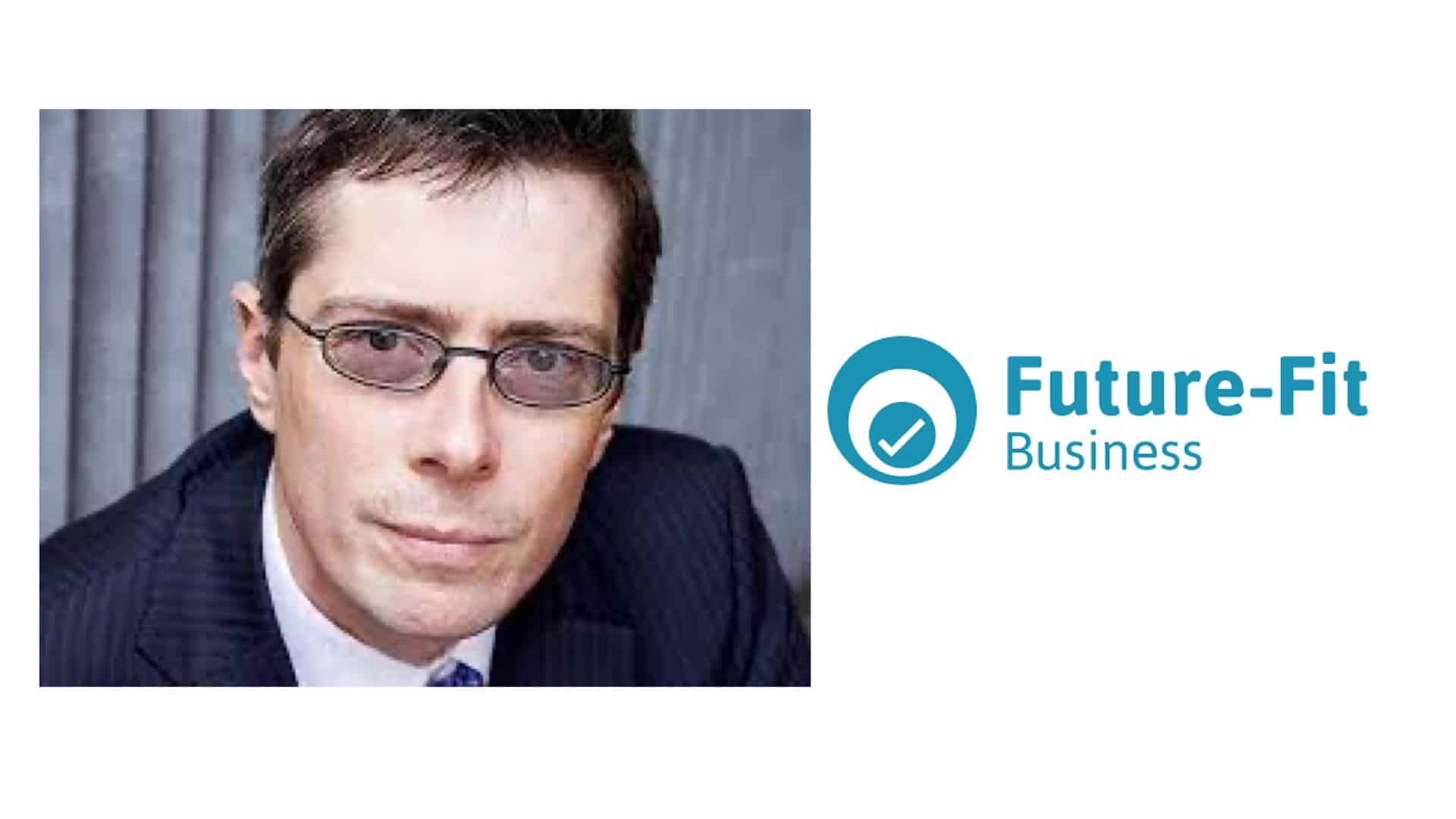 Future-Fit Founder, Martin Rich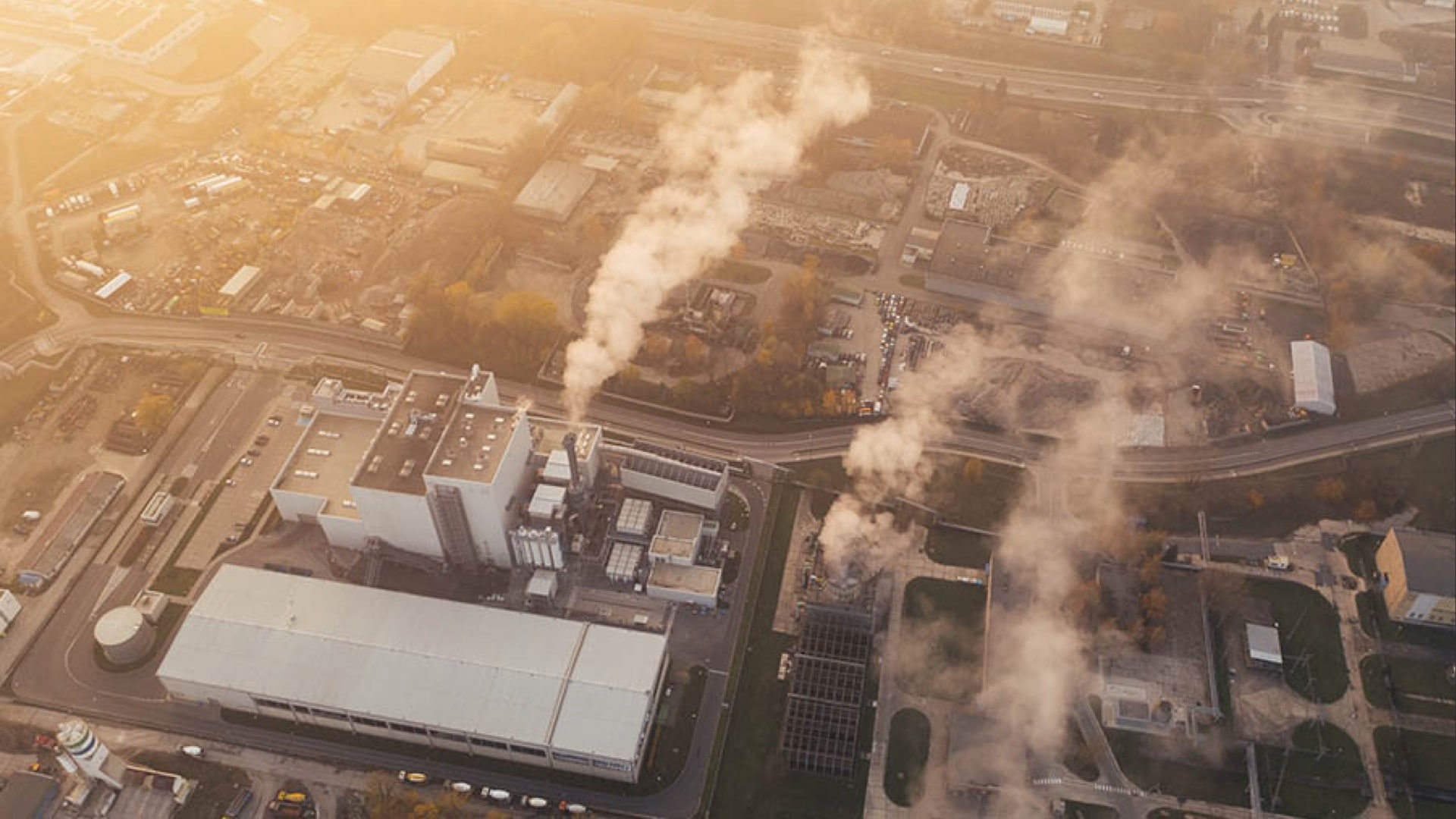 Supply chain sustainability on the agenda for leading logistics companies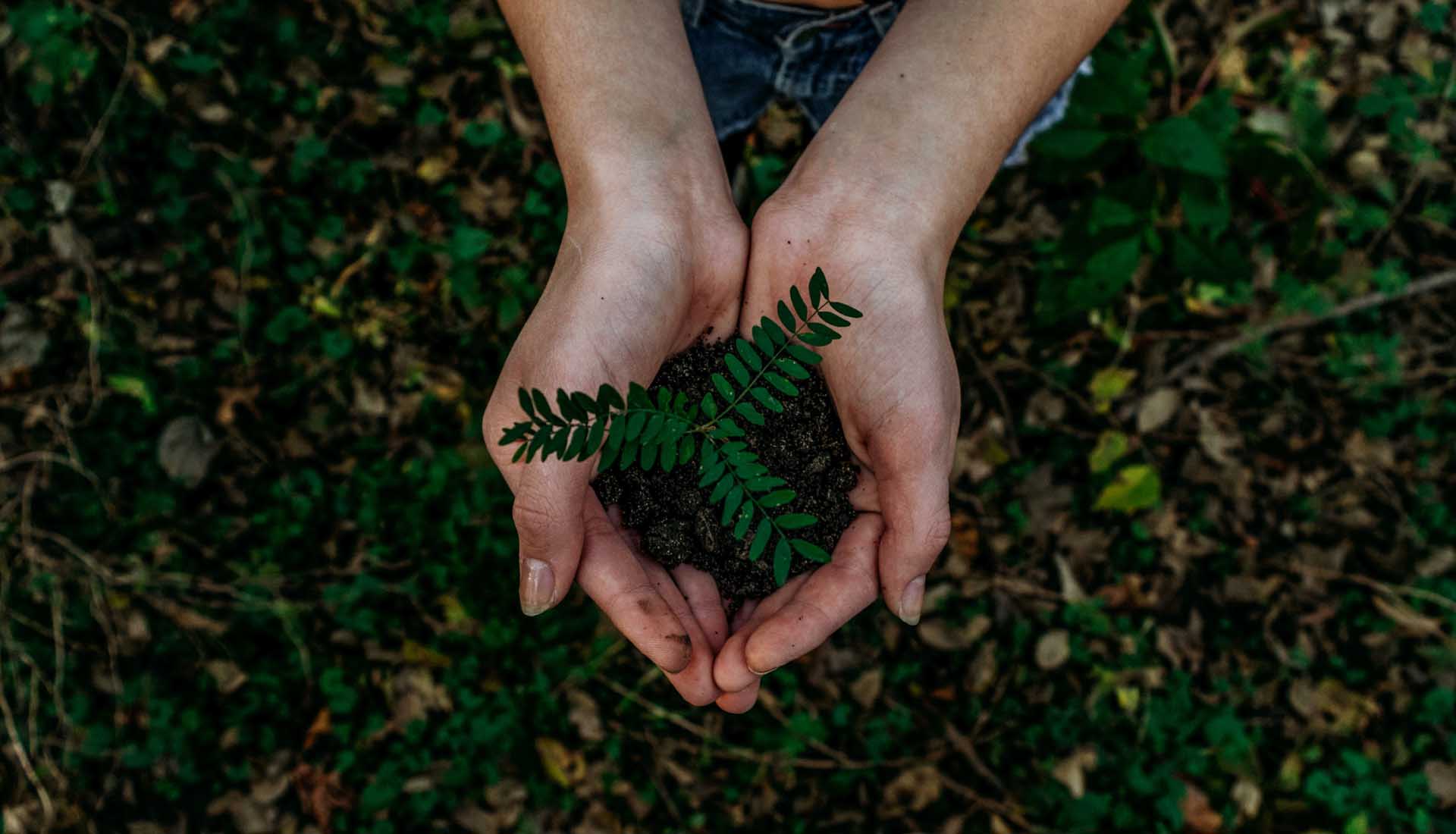 Taking First Steps towards a Net Zero Supply Chain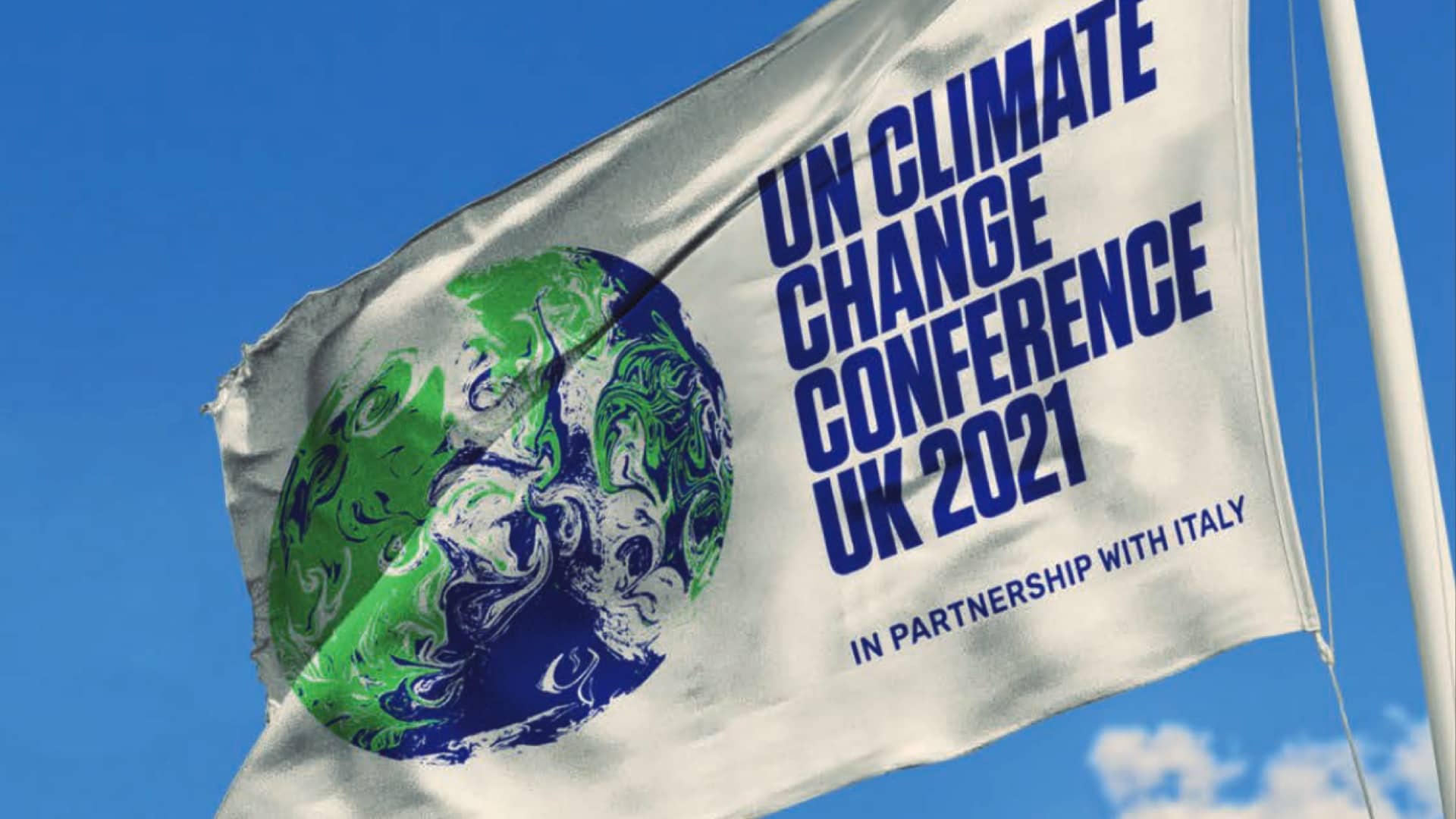 The year of greener supply chains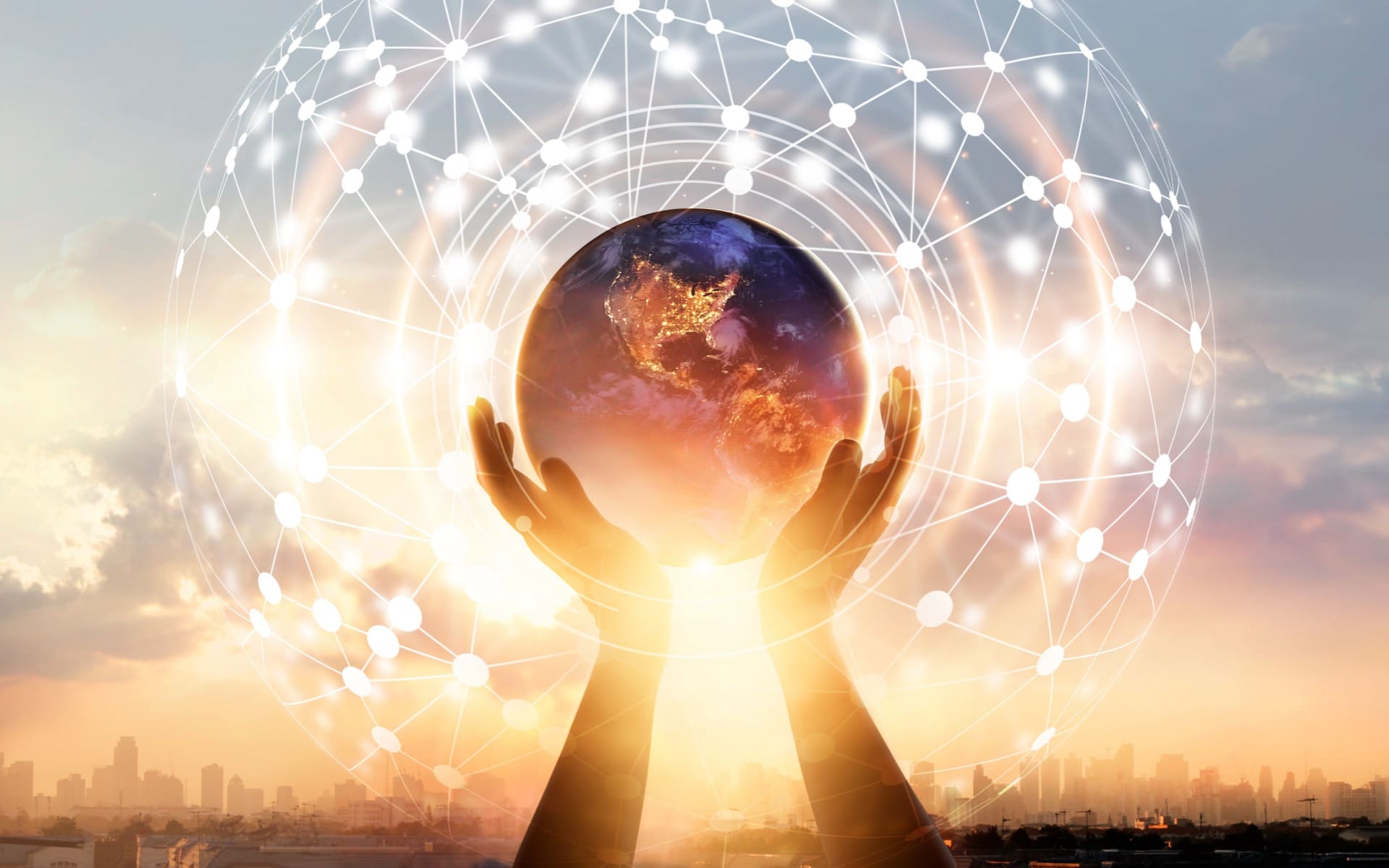 Green supply chains will be key in Britain meeting its 2050 zero emissions target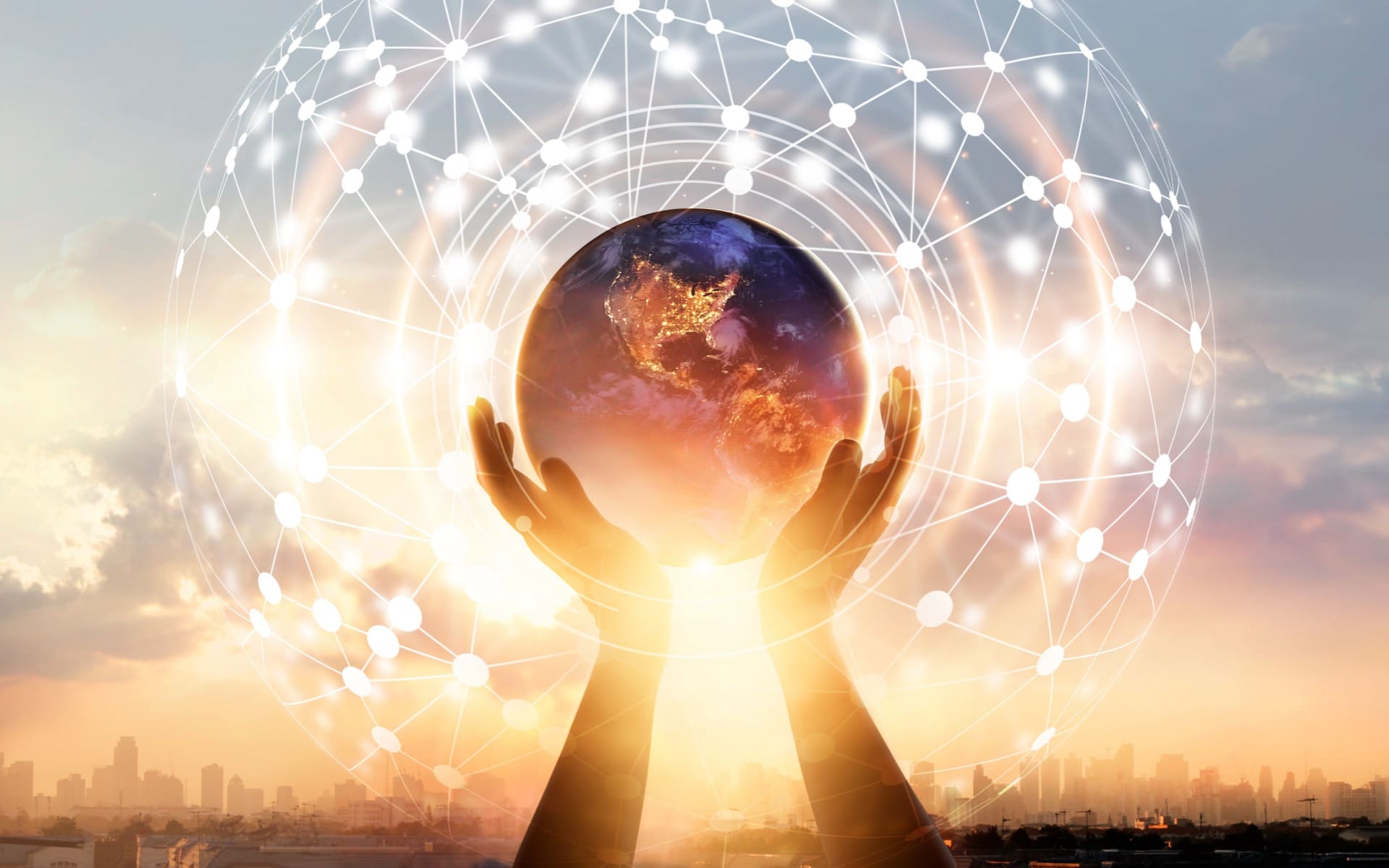 COVID-19: one year on - what now for food supply chain?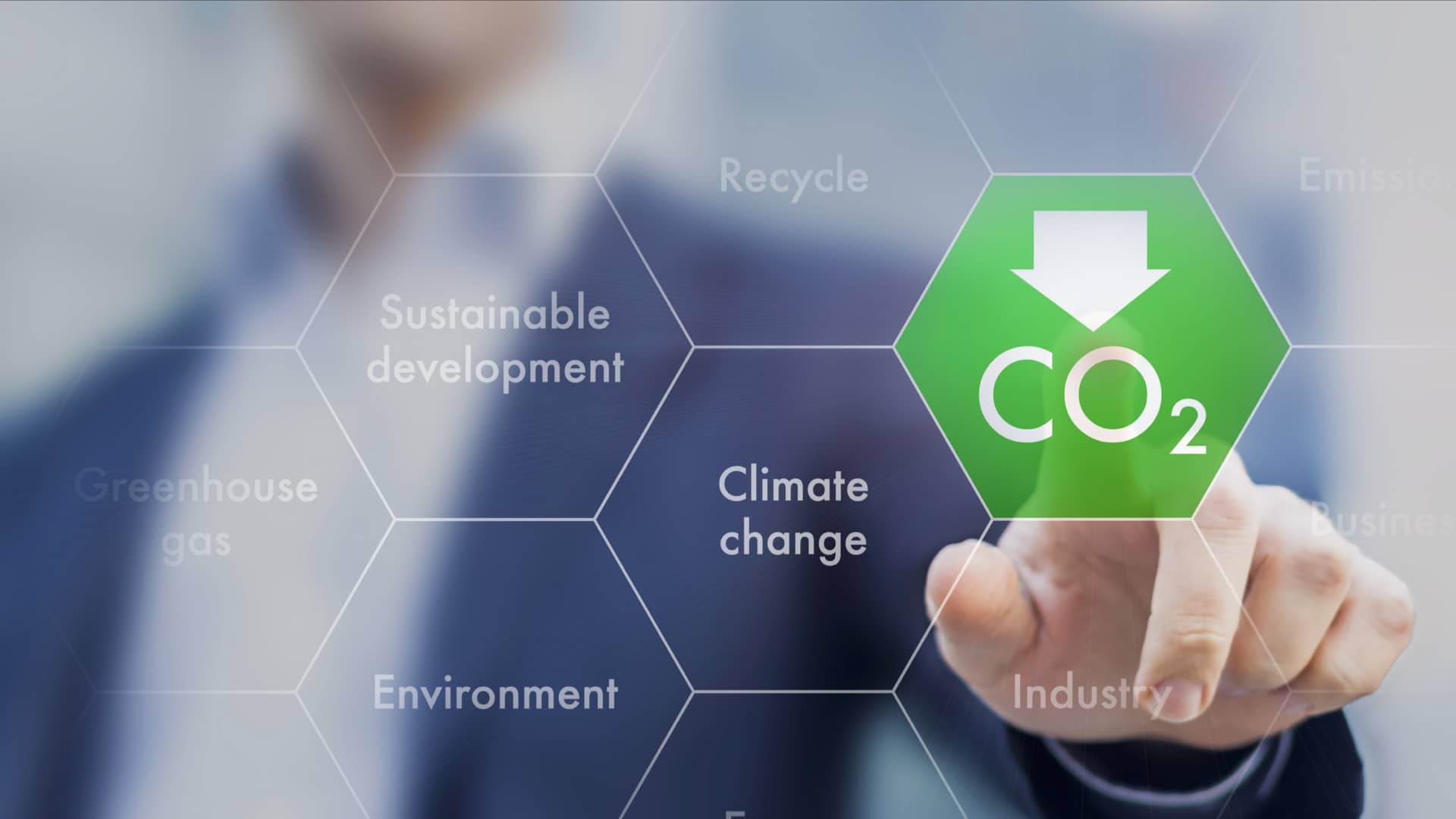 SCALA partner with Compare Your Footprint
2021 will be the year of greener supply chains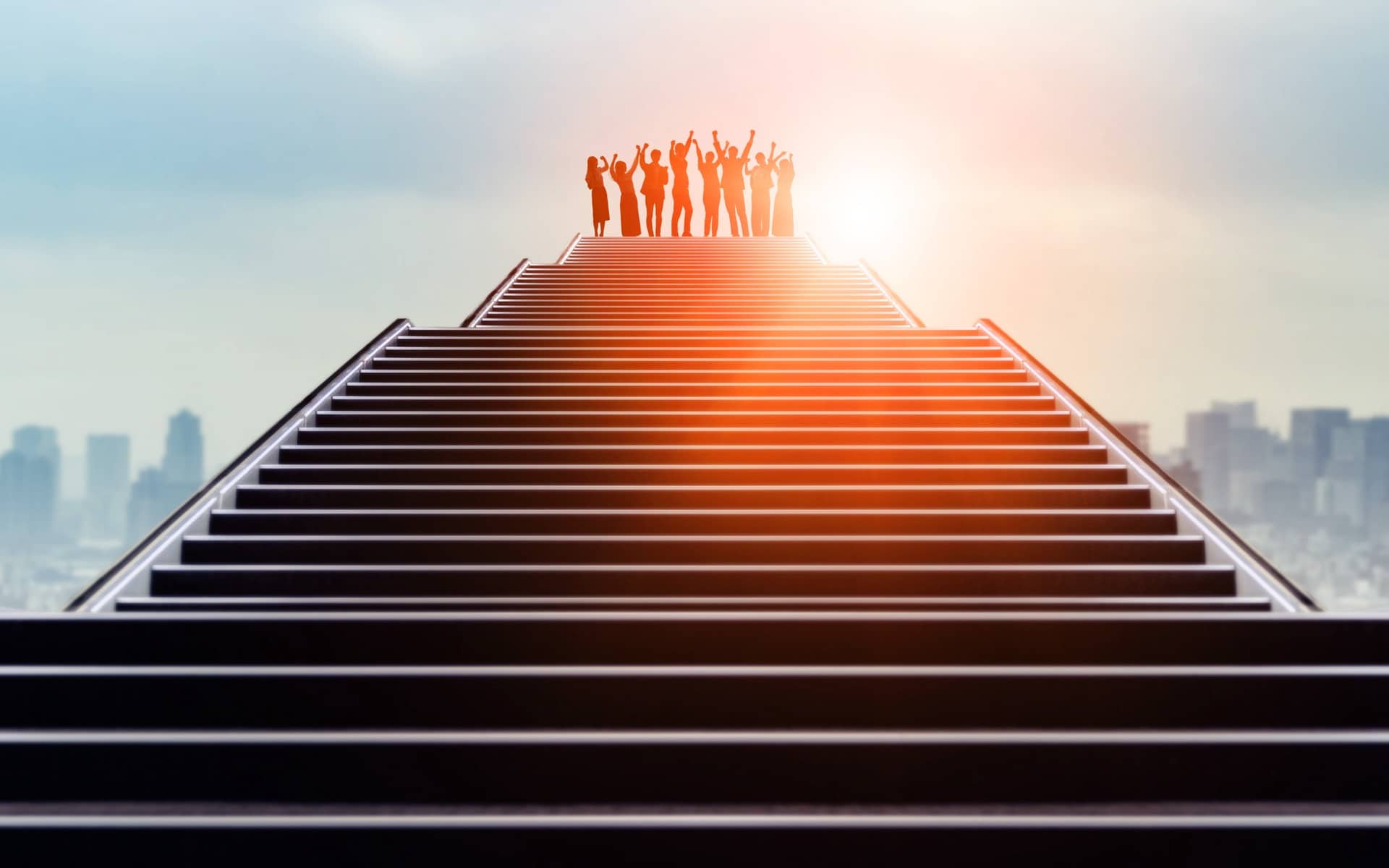 Are the challenges of 2020 likely to increase food waste?
What does 2021 hold for supply chains?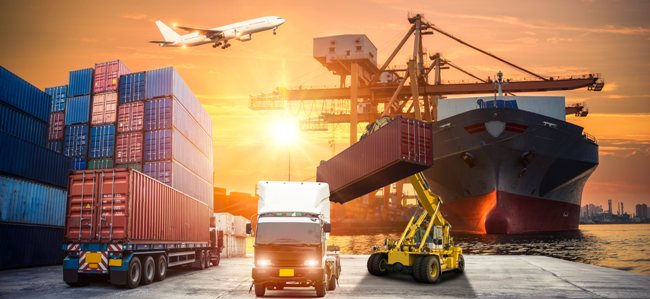 SCALA Expands M&A Expertise With New Strategic Partnership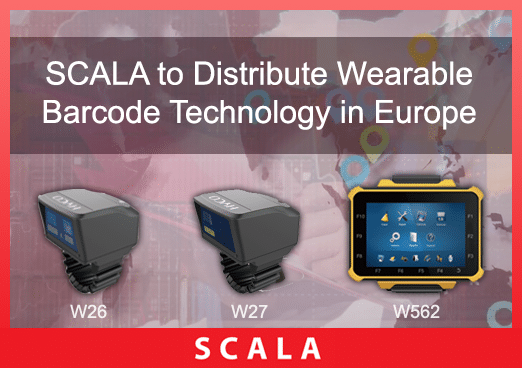 SCALA to Distribute Wearable Barcode Technology in Europe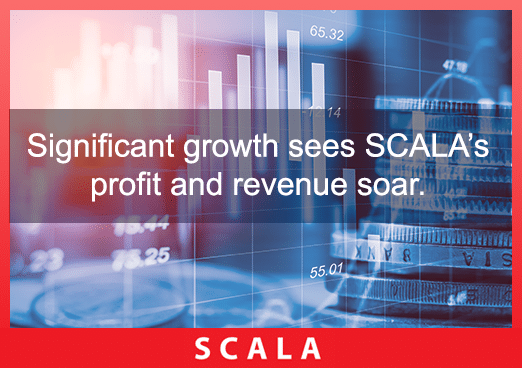 Significant growth sees SCALA's profit and revenue soar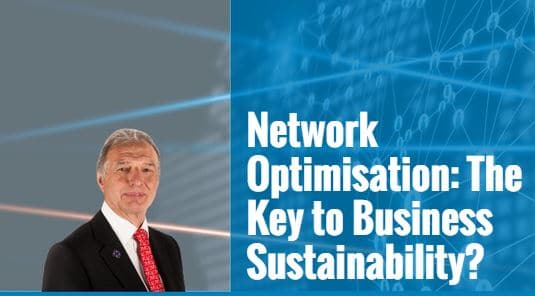 Network Optimisation: The Key to Business Sustainability?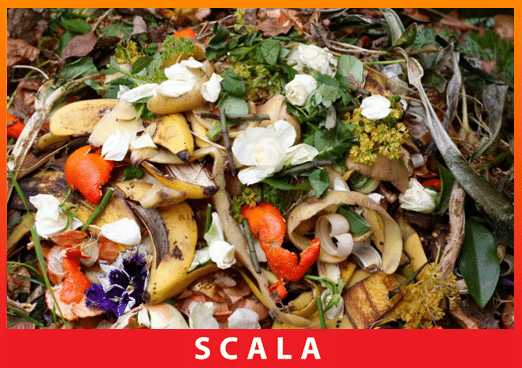 The key to reducing food waste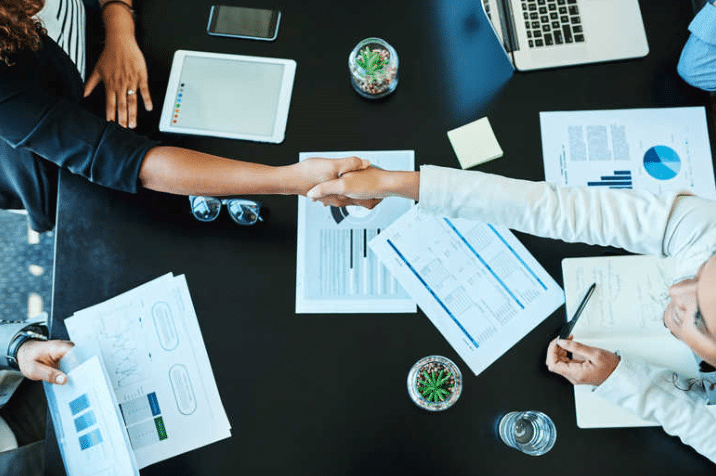 Achieving supply chain synergy following mergers & acquisitions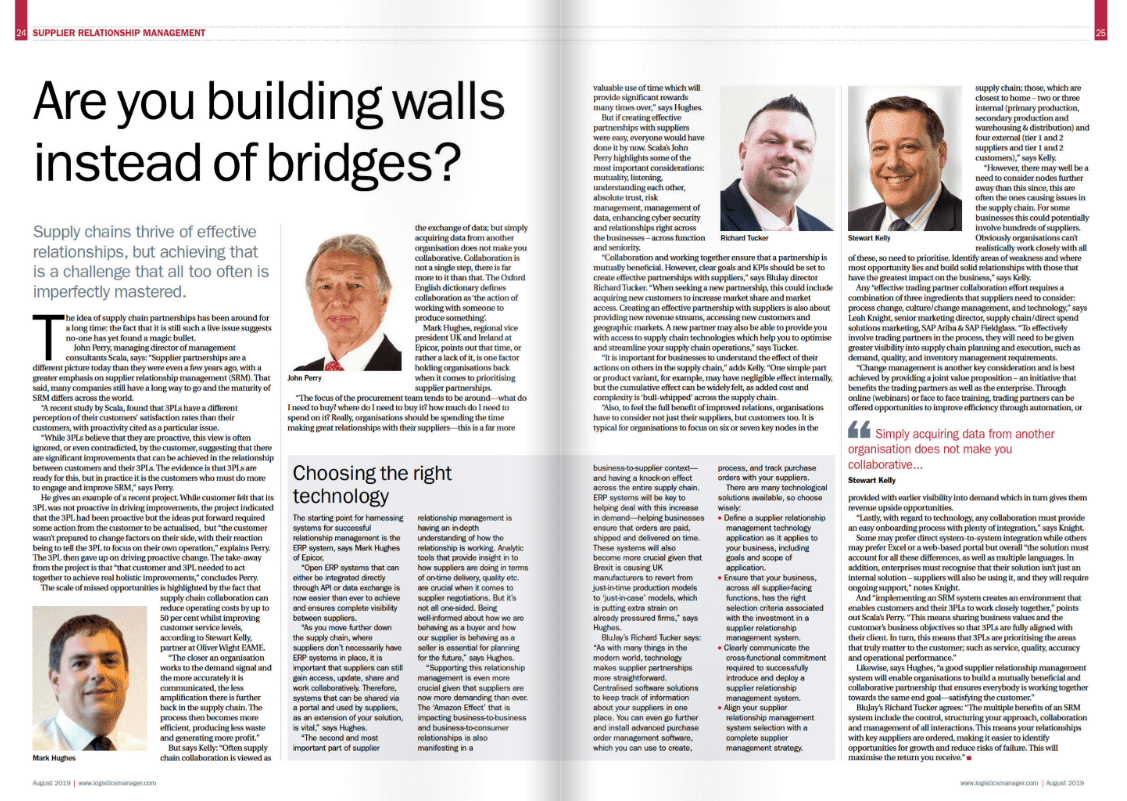 Are you building walls instead of bridges?
Manufacturers to transform customer responsiveness with new Demand Driven offering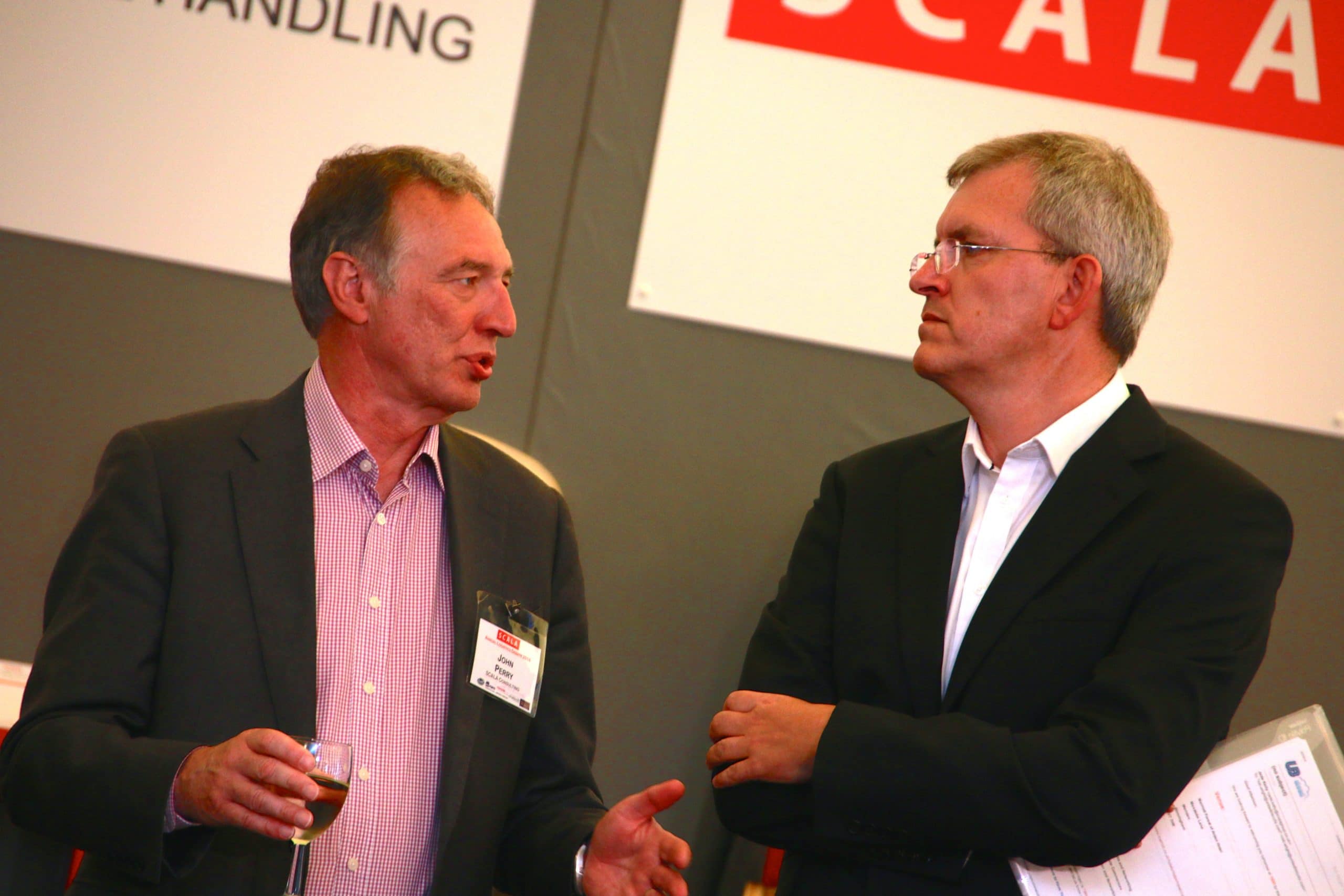 SCALA Powers Ahead With Growth Plans Following Further Senior Hire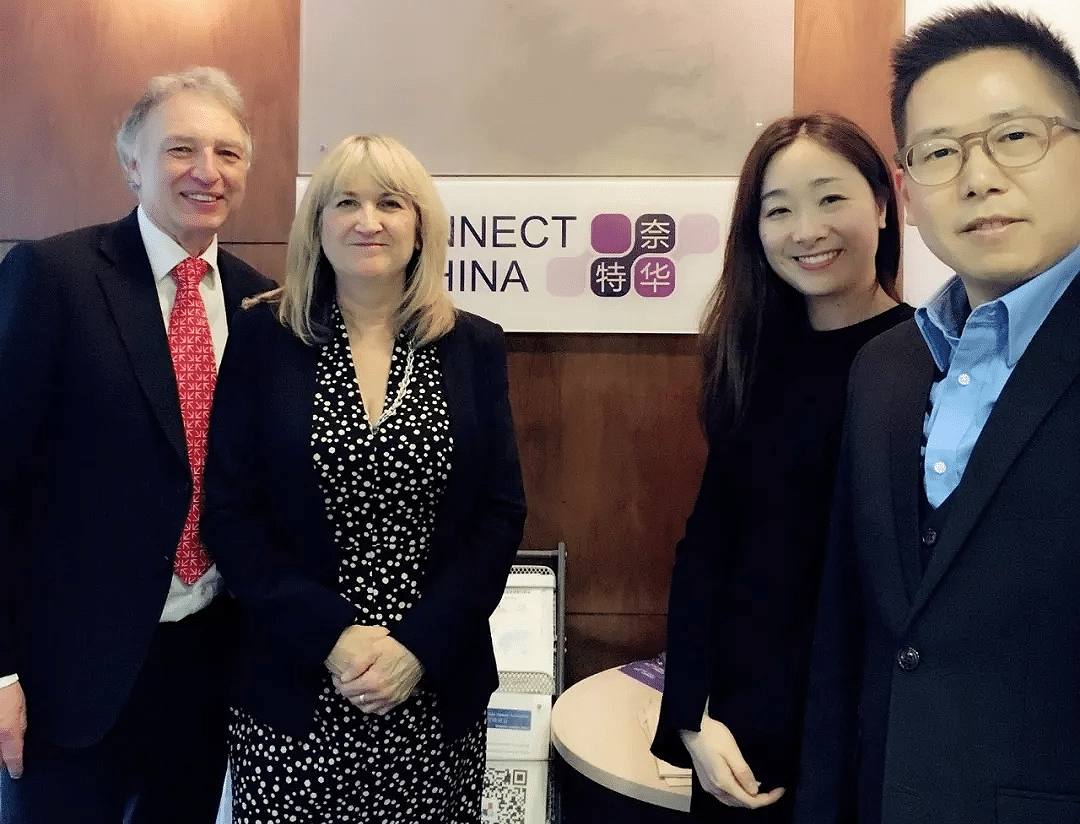 SCALA Visits ConnectChina Shanghai Office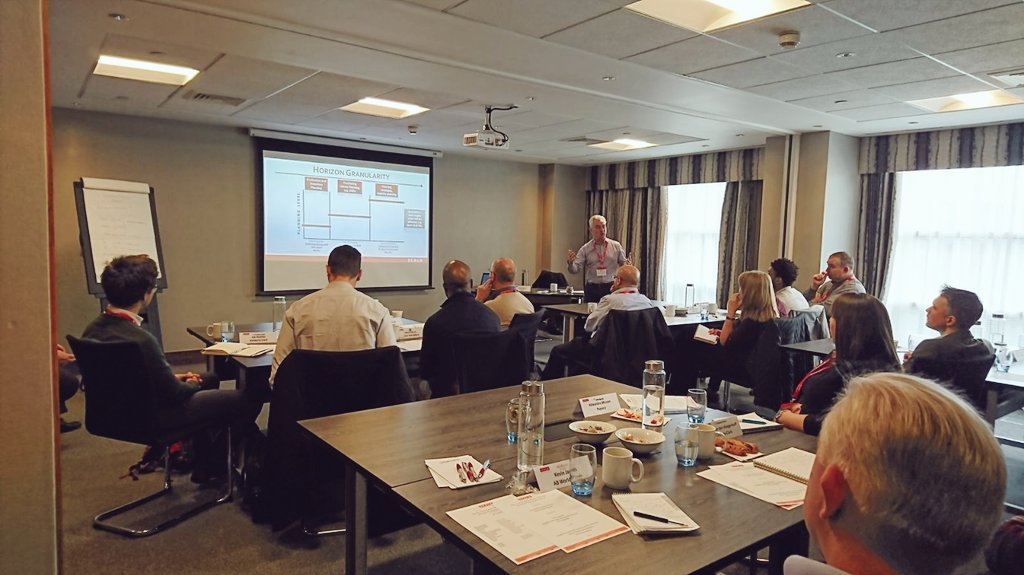 Demand Planning Workshop a Success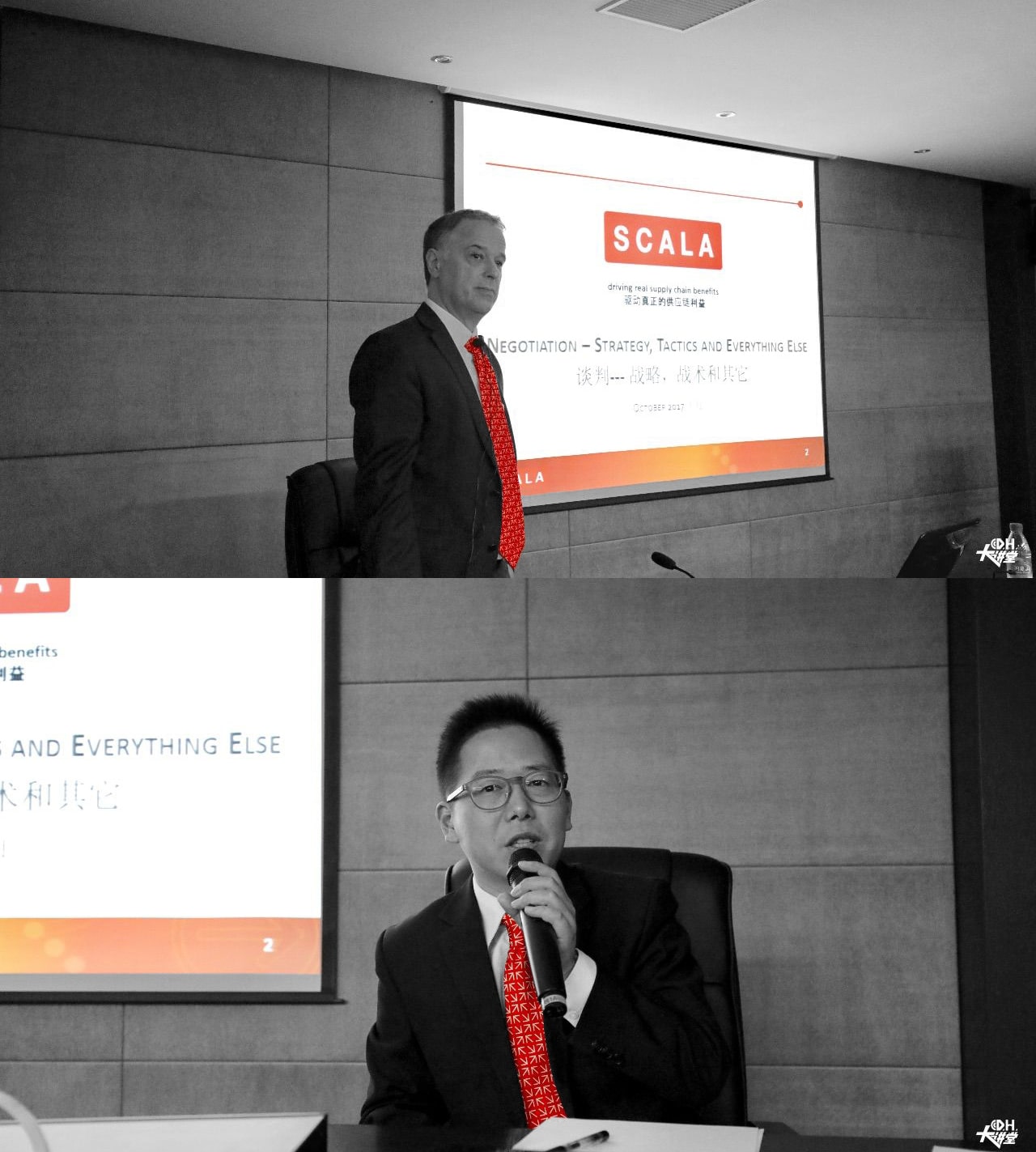 SCALA's Phil Reuben Delivers Seminal Lecture on Negotiation Training in Suzhou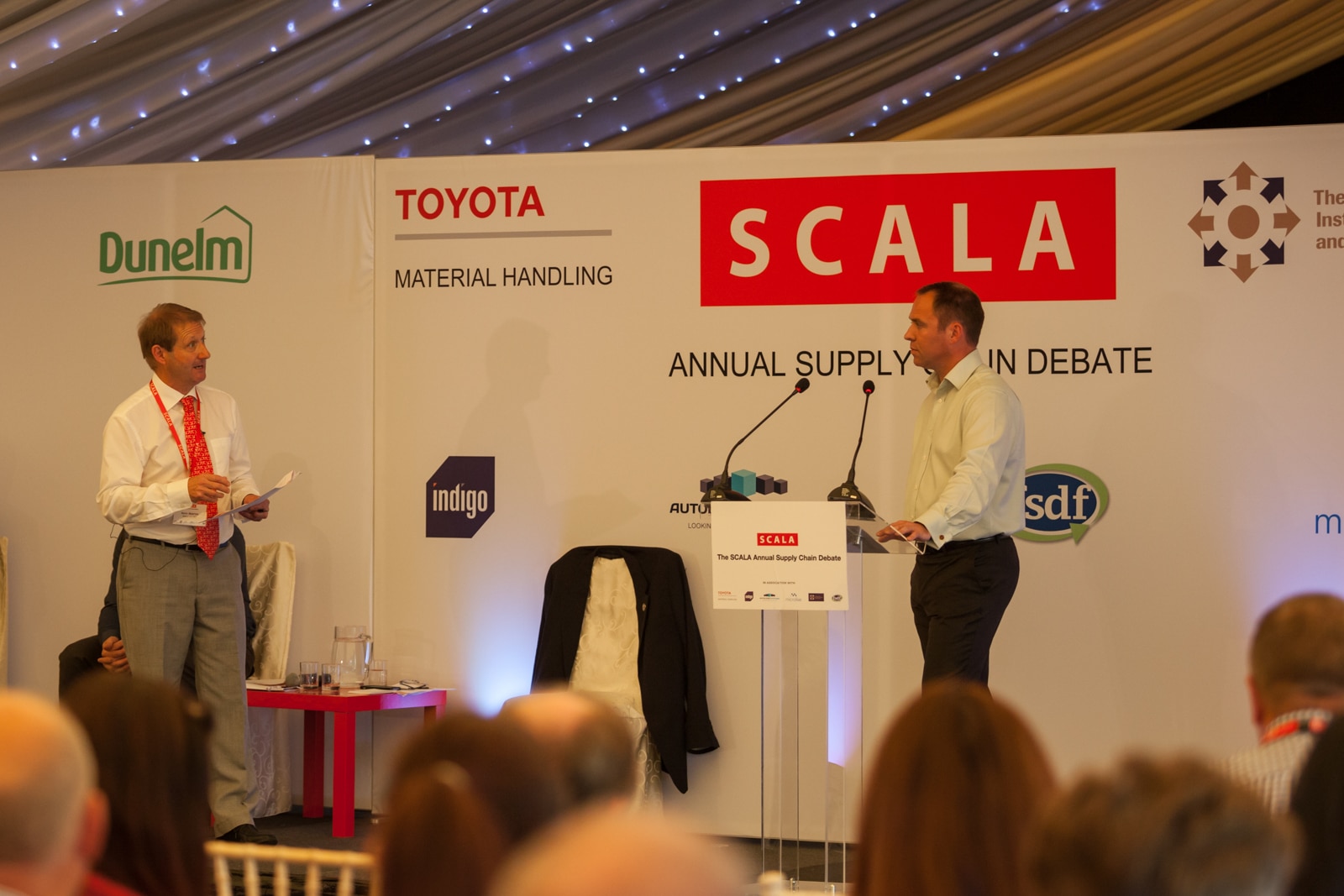 SCALA Annual Supply Chain Debate 2017 - Is Today's Supply Chain a Competitive Advantage?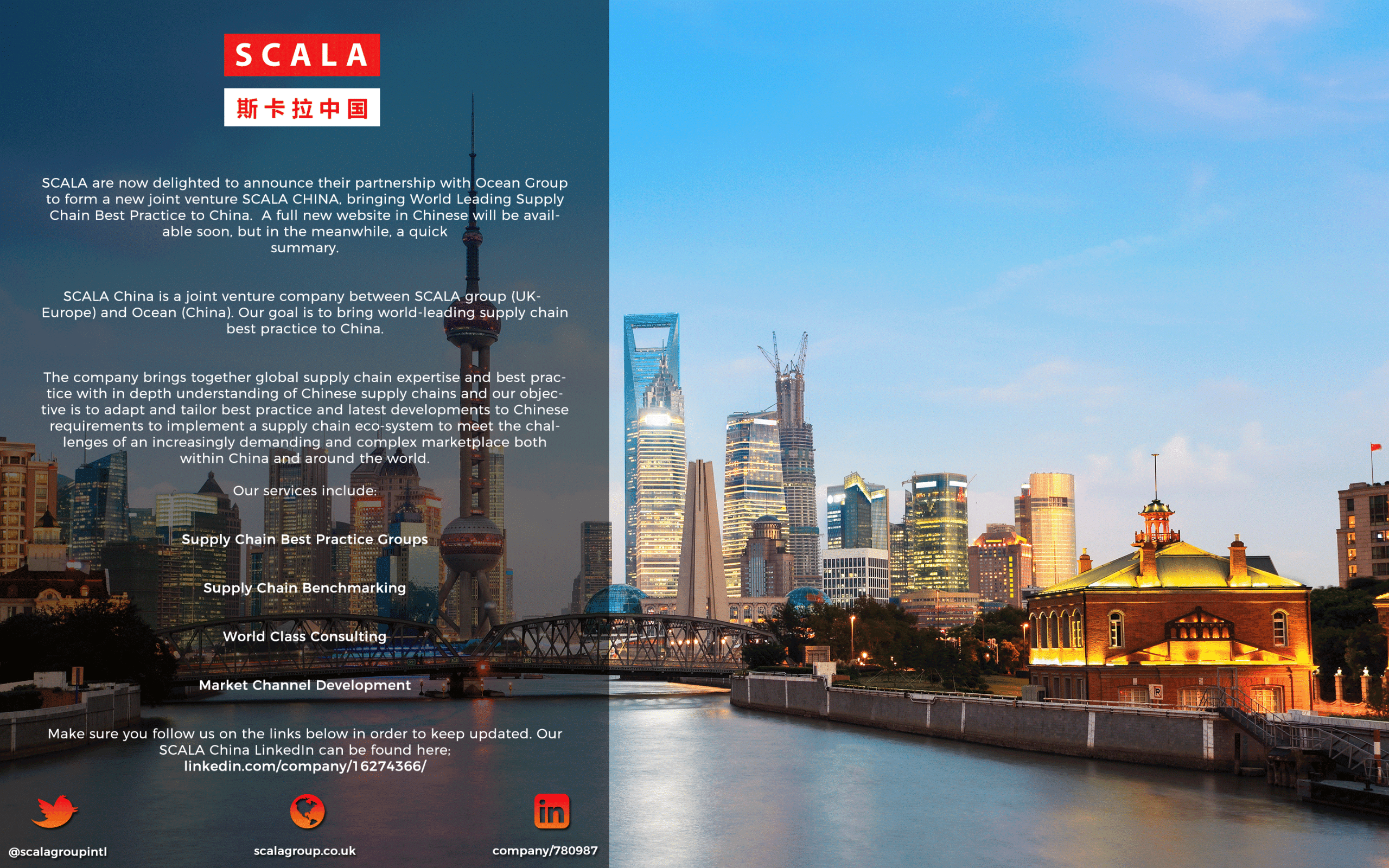 SCALA China - Official LinkedIn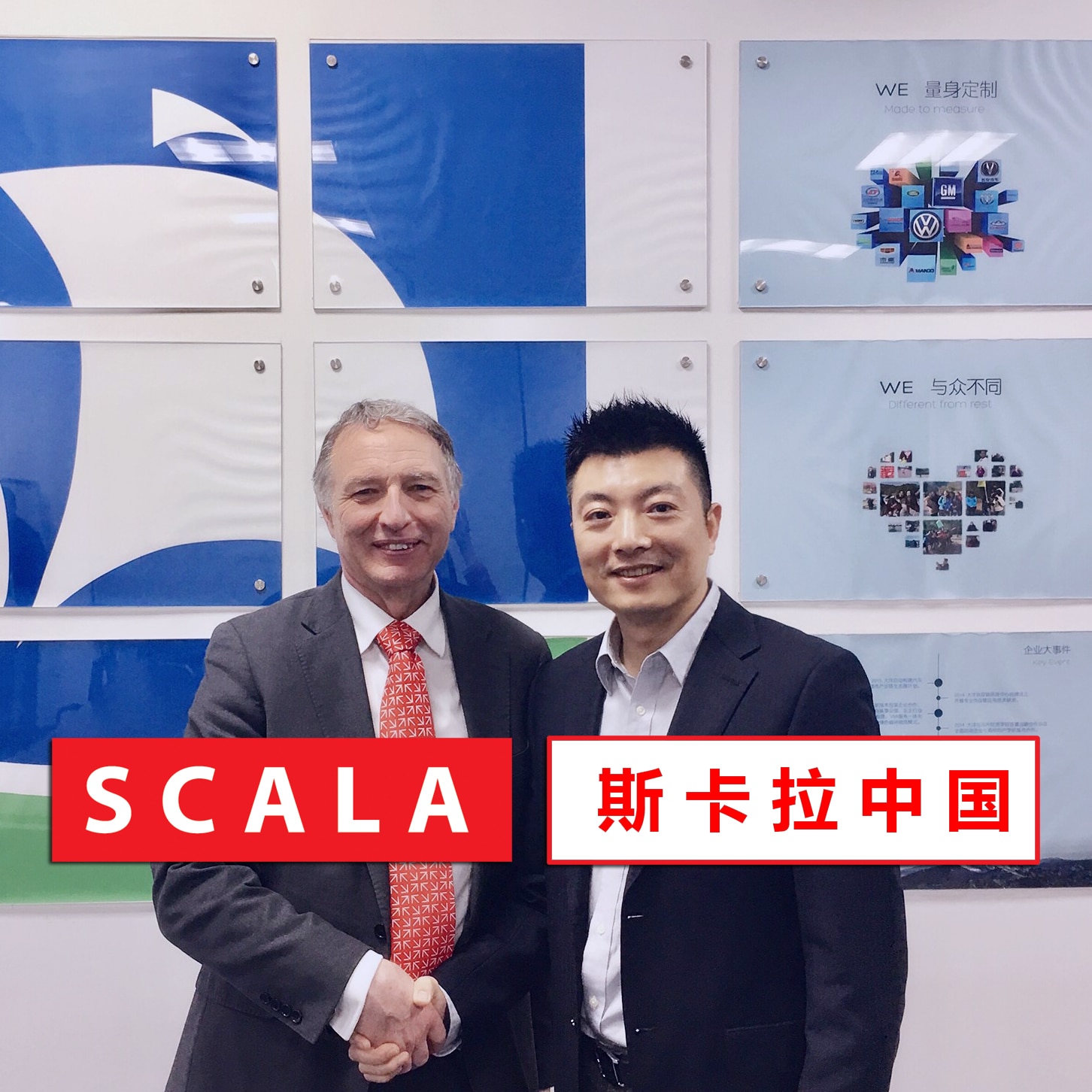 SCALA CHINA - A New Joint Venture

Grocery & FMCG Best Practice Forum - 19 January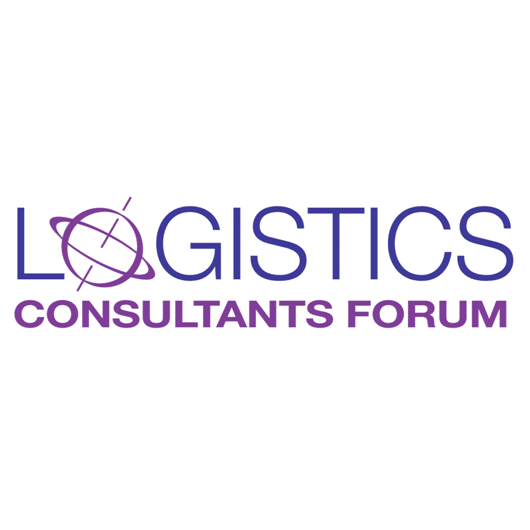 17th Logistics Leaders Network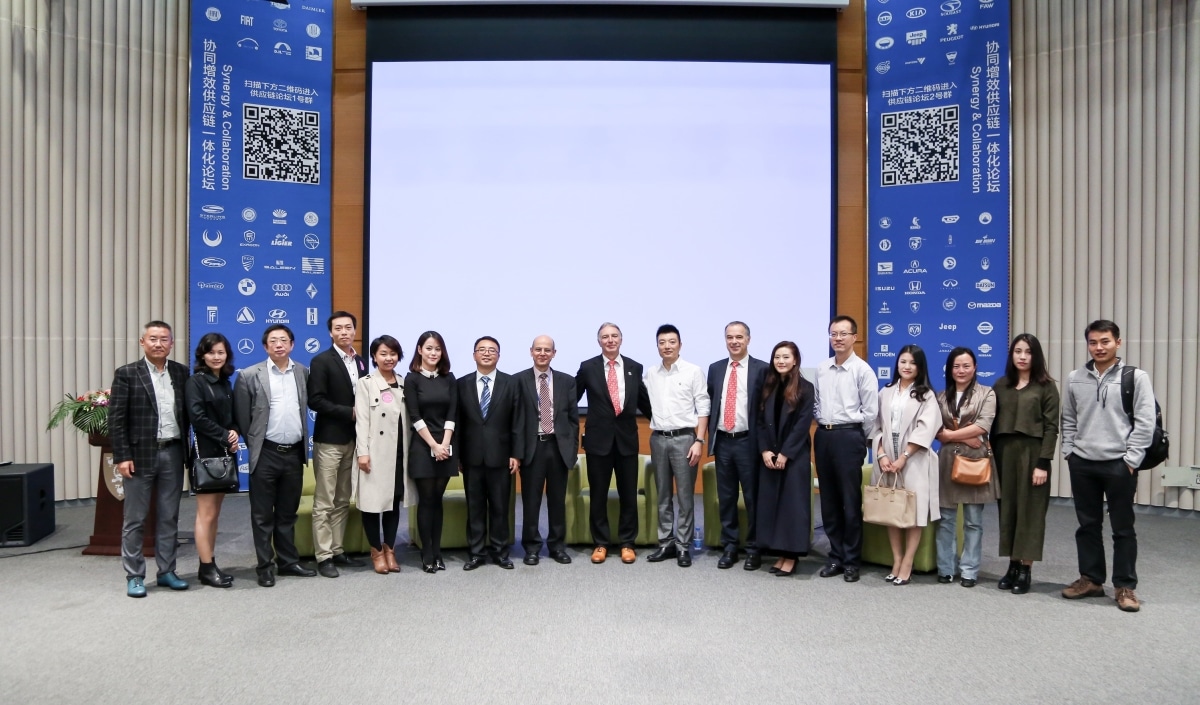 Impressive Visit to Ocean Group in China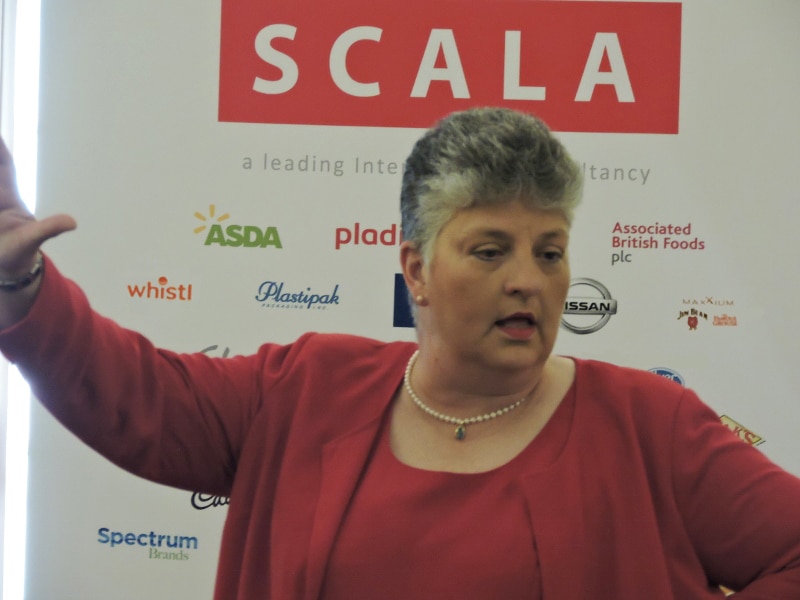 Business Leaders Told 'Adapt or Watch your Businesses Die'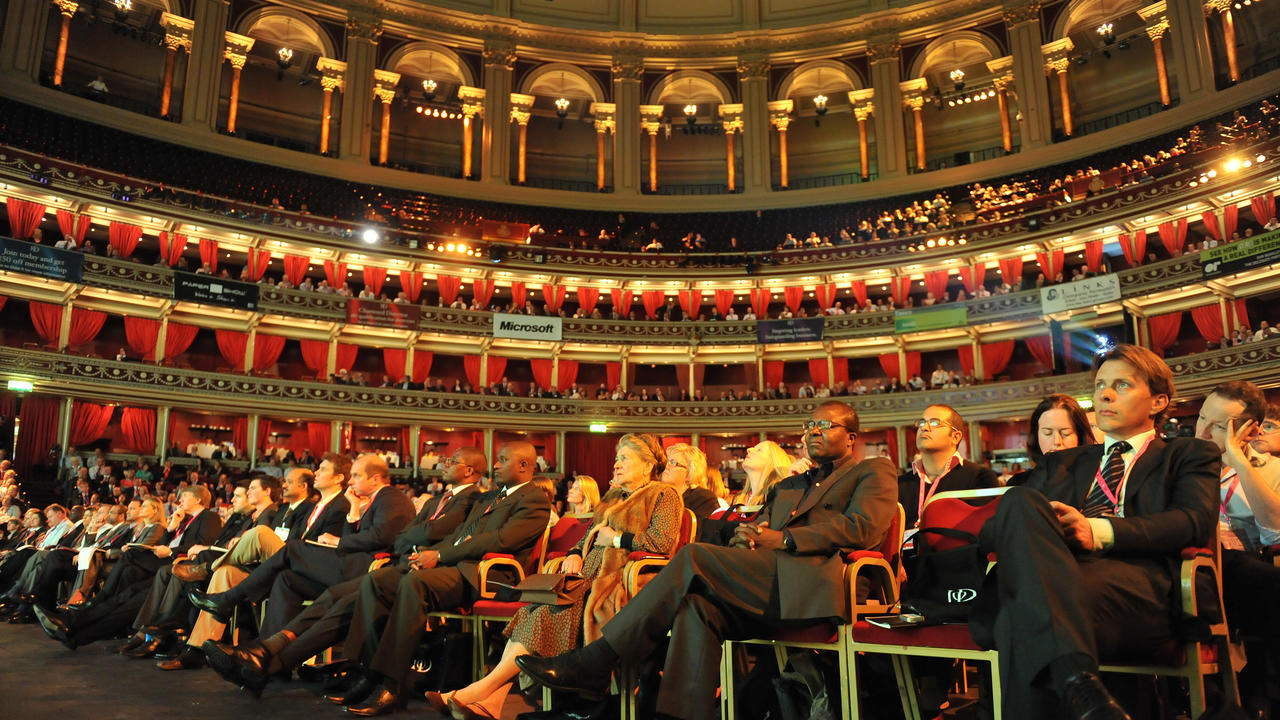 Inspiring Day at Institute of Directors - Annual Conference

Demand for Improvements Drives British Businesses to Make Savings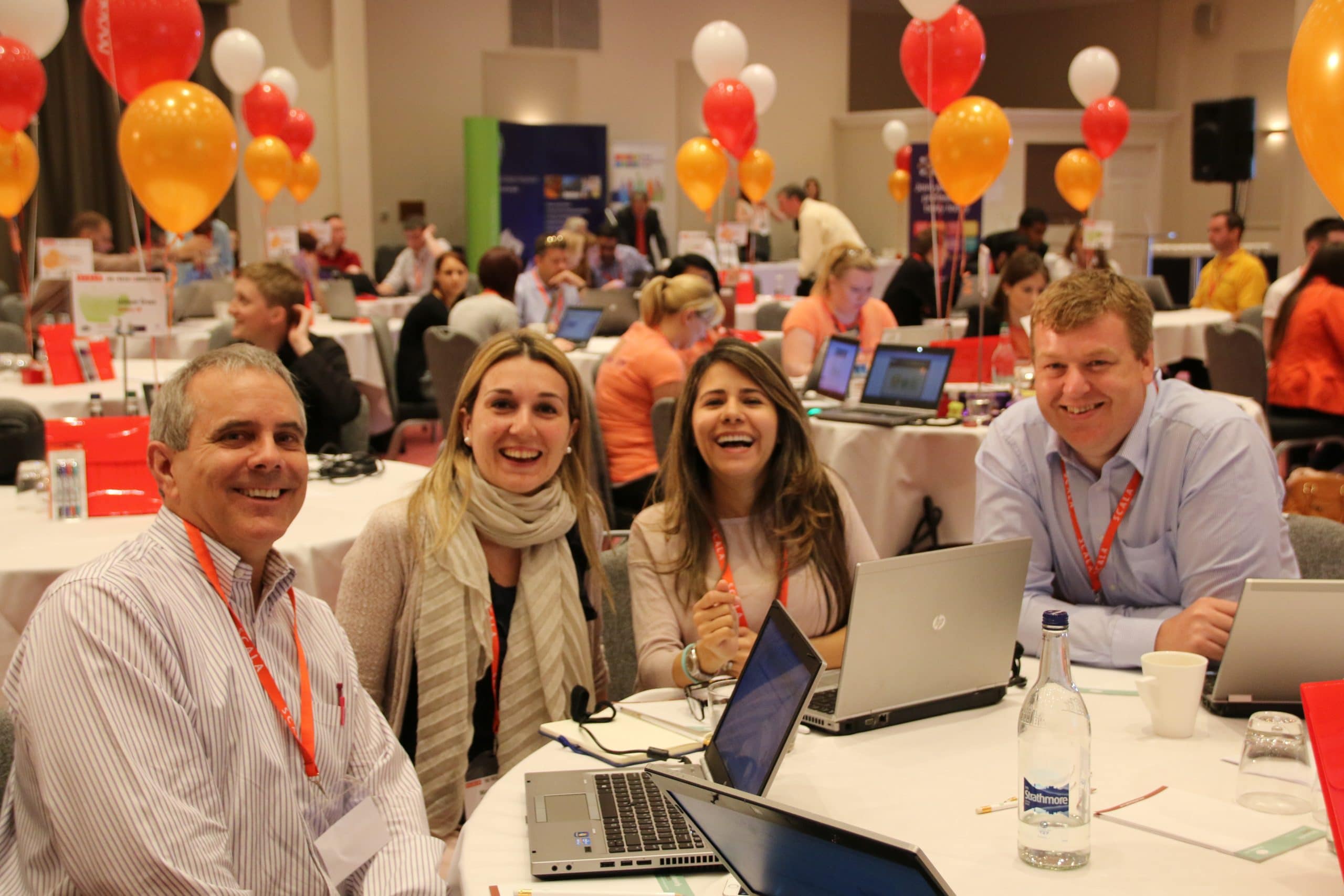 The First Leg of The Fresh Connection Kicks Off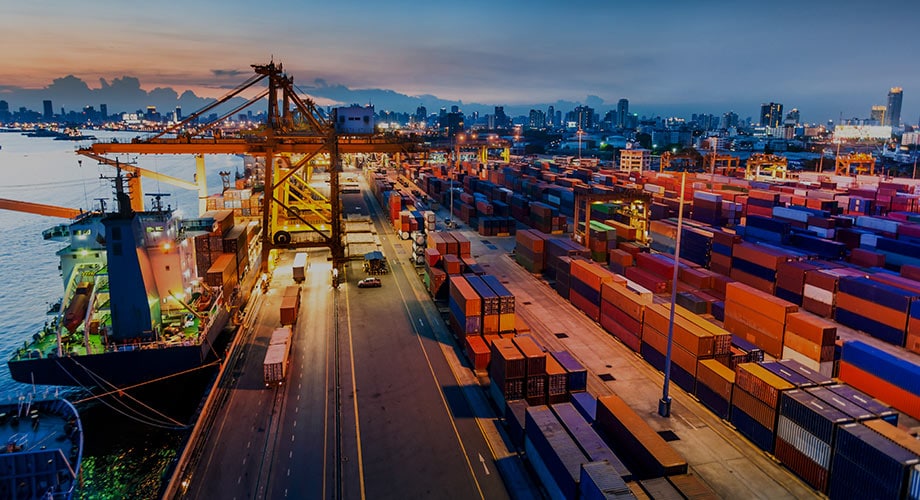 Logistics networks are evolving rapidly in the UK - discover why the UK is at the forefront of global developments
SCALA leads the way on Demand Driven Supply Chains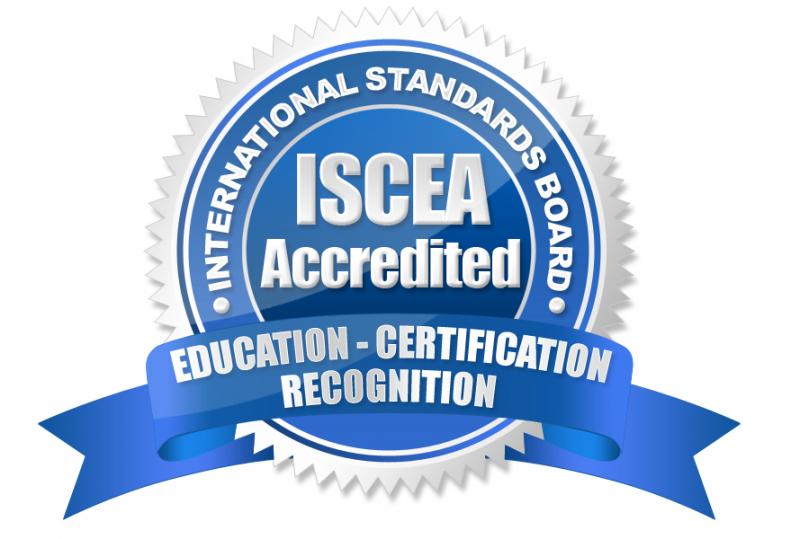 SCALA to Hold First Demand Driven Training Course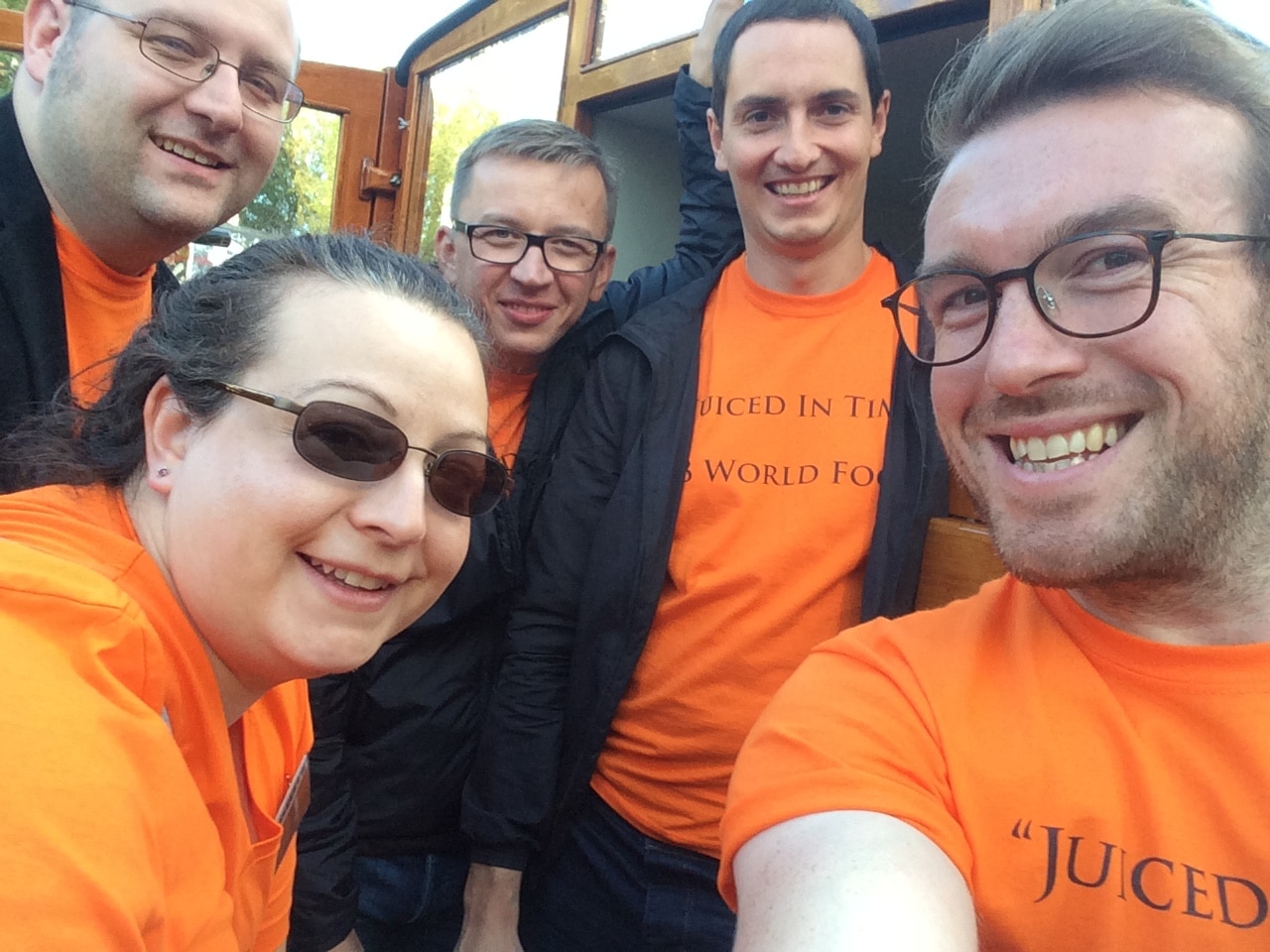 AB World Foods are Dutch Masters in Global Final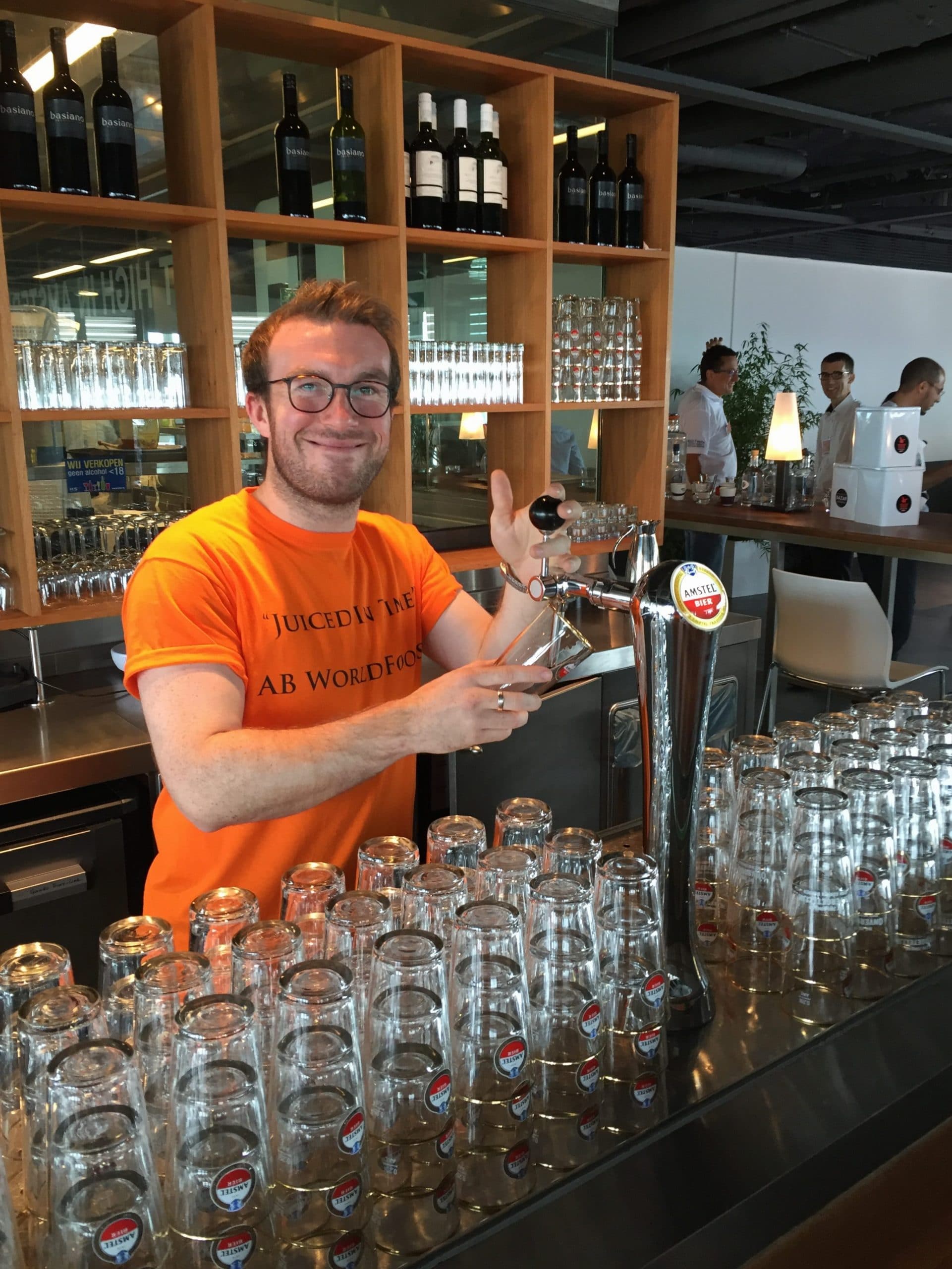 AB World Foods Crowned Fresh Connection UK Champions