SUPPLY CHAIN BENCHMARKING​
SCALA Consulting's annual supply chain "Cost and Service Performance" benchmarking involves many of the top brand companies in the UK and allows them to compare their performances with similar organisations and competitors from their own market sector and from other complementary sectors. Cost and Service Performance Benchmarking are approaches that have proved hugely beneficial for businesses wishing to improve their efficiency and cost base, and to ensure the right levels of customer service
The SCALA methodology ensures all the information is assured as totally confidential to each company and involves comprehensive data collection with a verification process that ensures meaningful comparisons can be drawn to identify and drive improvements.
The benchmarking comparisons are undertaken annually and incorporate more than 40 different key performance indicators (KPIs) encompassing forecasting, inventory, customer service, logistics costs, and performance ratios.
Proven Methodology
SCALA acts as the "Trusted Neutral" for our clients
All data and results are entirely confidential
All reports and findings are totally anonymous
Comparisons with peers and competitors
Proven Benefits
Identification and quantification of improvement
Understanding best practices
Focus on key priorities
Profile of strengths and weaknesses
0ver 40 Detailed cost and service comparisons
SCALA Consulting also maintain a comprehensive and fully anonymised database of logistics costs showing both typical and best in class costs by activity
Experienced senior level supply chain consultants providing specialist expertise to clients. Working for leading companies in the UK, across Europe, US and China.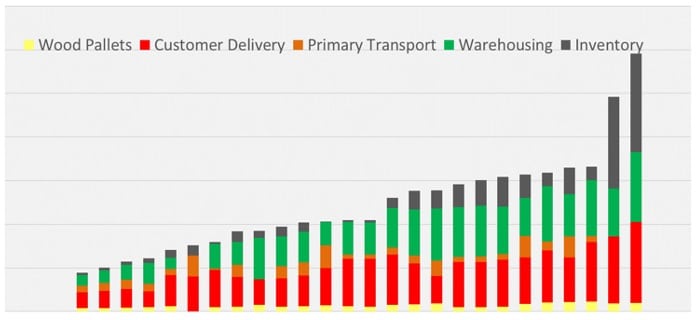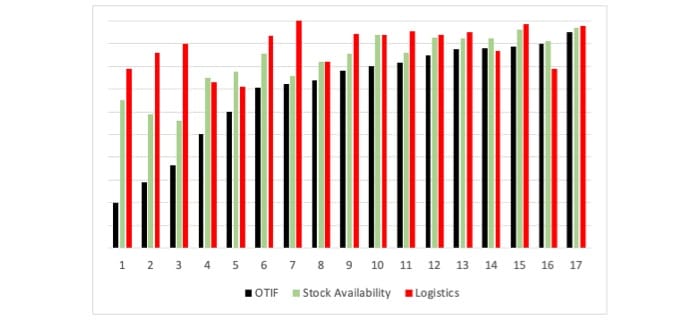 Benchmarking 3PL Contract
Manufacturer of Home Décor Products
Benchmarking 3PL Contract
Manufacturer of Home Appliances
Benchmarking of Logistics Contract Rates
Global Branded Grocery Manufacturer
Primary Transport RFP Management
Major Scale UK Branded Alcoholic Beverage Manufacturer
Benchmarking Logistics Contract Commercials
Major Distributor in Drinks Industry