The company has a senior team who are strong in both consulting and management. The Directors and Senior Consultants have worked strategically at company board level, and have executive experience of leading large business functions. The whole team are experts in their own right in specific operational fields across the end-to-end supply chain.
Our direct commercial business experience enables SCALA to offer board-level business advice and guidance alongside our detailed consulting expertise from sourcing and procurement through supply chain optimisation, the detailed modelling and design of logistics networks and infrastructures, through to warehousing and transport operations.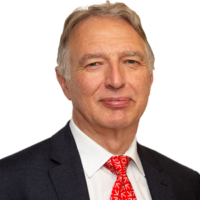 JOHN PERRY | CHAIRMAN & CEO
John is the Founder of SCALA Consulting. He personally ensures the total commitment of the whole SCALA team to deliver expertise and benefits for all our clients. His expertise and experience range from global logistics strategy consulting through to logistics operational implementation. Prior to SCALA, John was Logistics Operations Director for a major consultancy group. His early career was in industrial engineering; he held senior level logistics, operations and commercial roles with major retailers, food manufacturers and logistics companies.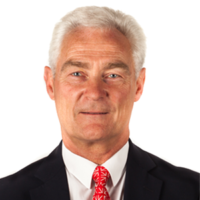 DAVE HOWORTH | EXECUTIVE DIRECTOR
Dave heads up SCALA's Grocery and FMCG Supply Chain Best Practice Forum. He has extensive consulting experience in supply chain strategy, organisation and network design. He has significant experience of elevating the strategic importance of the supply chain within businesses to drive commercial benefits and ensure future sustainability along with expertise in S&OP, customer collaboration and supply chain planning. Dave was previously Northern European Supply Chain and Logistics Director for General Mills, providing multinational, multi-temperature and multi-channel service.
PHIL REUBEN | EXECUTIVE DIRECTOR
Phil is a Procurement Consulting expert. He also heads up SCALA's Home Appliance Supply Chain Best Practice Forum and is MD of our JV SCALA China, based near Shanghai. Phil is a highly experienced consultant with specific expertise in sourcing, procurement and negotiation. He has extensive knowledge of the Far East manufacturing market and is a recognised leader and expert in the home appliance sector. Phil was previously European Operations Director with major multinational US and European companies, with a responsibility for total supply chain performance.
ROB WRIGHT | EXECUTIVE DIRECTOR
Rob is a multi-award-winning Logistics Consultant and heads up our major logistics operations projects and network optimisation consultancy. He has considerable logistics consulting experience in driving step changes in performance and continuous improvement in cost, service, safety and environmental sustainability. Prior to SCALA Consulting, Rob headed up UK Logistics for a global snack food business and he has a very strong reputation as a leading logistics professional within both grocery logistics and the distribution industry.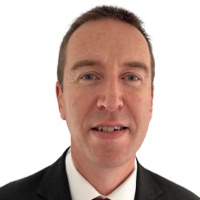 SCOTT WHIFFIN | EXECUTIVE DIRECTOR
With an extensive resume spanning roles at organisations from DHL and Galderma to Sika and Deloitte, Scott brings a wealth of supply chain expertise and experience to SCALA. He has comprehensive experience in managing supply chain operations, warehousing and distribution outsourcing and customer service strategy and implementation and has recently held positions as Supply Chain Director at Karcher and Chief Operating Officer at HiB.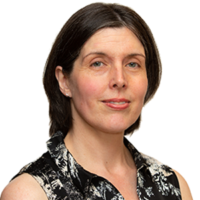 ALISON HOBSON | CLIENT SERVICES DIRECTOR
Alison has extensive experience in professional and attentive Client and Supplier Relationship Management. Alison is often the first point of contact for new SCALA clients and is committed to ensuring new project enquiries are dealt with personally and promptly. She also provides direct liaison with clients on an ongoing basis and is committed to ensuring that all clients have an easy, smooth and accessible relationship with SCALA. Alison is also responsible for organising SCALA's various Best Practice Forums.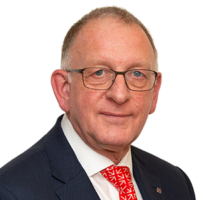 DAVID GRAHAMSLAW | ASSOCIATE DIRECTOR
David is an industry leading expert in Logistics Outsourcing and Logistics Contract management. He has extensive experience of the Logistics Service Provider marketplace including expertise in logistics tender management, supplier evaluation through to contract award, management and contract review. In addition to logistics consulting David has worked at senior board level across the logistics industry both with Logistics Service Providers (3PLs) and working with major blue-chip manufacturers and retailers. David is an accomplished professional, a strong team leader and communicator with well-developed analytical, decision making and negotiating skills.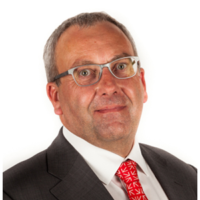 DAVID SHORT | SENIOR LOGISTICS CONSULTANT
David is a Warehousing Consultant who provides expertise in layout plans, processes, systems, capacity and resource evaluations. He has a background in industrial engineering and has extensive experience and expertise in designing a wide range of DCs and warehouse operations. David also has experience in assessing transport performance and efficiencies. Prior to SCALA Consulting, David led DHL Europe's industrial engineering function and was a senior supply chain design consultant within the global CRM division.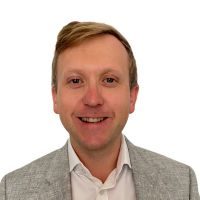 Chris Clowes | Senior SUPPLY CHAIN CONSULTANT
Chris is an internationally experienced and customer focused consultant, based in Germany, with expert knowledge in supply chain, logistics and operations. He has delivered numerous change management projects in 3PL, FMCG, pharmaceutical, retail and homecare industries. Most recently Chris was the MD of a UK 3PL and has worked for Coca-Cola / Costa Coffee and Walgreens Boots Alliance.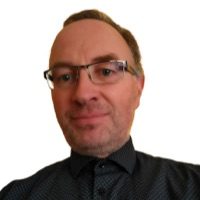 Wolf Liebchen | Senior SUPPLY CHAIN CONSULTANT
Wolf has 30+ years of experience across supply chains, 3rd party logistics, RFQ management, process consulting, and project management and heads up SCALA's US office. He has previously held roles at Minolta and DHL, amongst others, and has since gone on to provide supply chain and logistics consultancy across a wide range of sectors in the US. He has provided support on projects including supply chain outsourcing, RFQ design and project management, process enhancement, supply chain efficiency projects, sustainability, and more.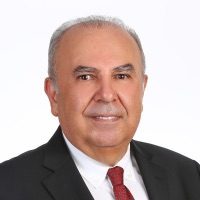 Eyüp Soner | Senior SUPPLY CHAIN CONSULTANT
Eyüp heads up SCALA Turkey. He has an MSc degree in Chemical Engineering and worked for Unilever followed by 18 years at SC Johnson, ending up as the Product Supply Director for Middle East, North & West Africa and CIS. Since leaving SC Johnson Eyüp has worked as a supply chain and logistics consultant, predominantly in Turkey. His many clients include several 3PLs. Eyüp personally knows most of the major logistics companies top management and has a clear understanding of their strengths and weaknesses.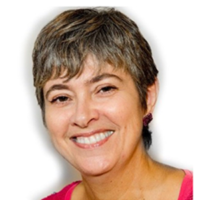 JANE GREEN | SENIOR CONSULTANT
Jane specialises in strategic supply chain modelling and logistics network design consulting. In addition, she has undertaken an extensive range of assignments across many sectors including project management, operational mapping and re-engineering though to data analysis and manipulation. Her extensive Supply Chain experience covers a broad range of activities and industries both nationally and internationally. Prior to SCALA Consulting, Jane has worked in supply chain consultancies, 3PLs and retail. Jane is a trustee and board member of the CILT (UK).
JOHN CALLENDER | SENIOR SUPPLY CHAIN CONSULTANT
John is a Change Leader in fulfillment, after sales, customer services and circular economy and he has worked on a wide range of projects ranging from Returns Process Management to Customer Service Centres. John is a strong personal advocate of Environmental Sustainability qualified in CircularX through Delft University (Netherlands). Prior to consulting John's experience was predominantly with retailers including 18 years with Tesco and 8 years with Homebase Bunning.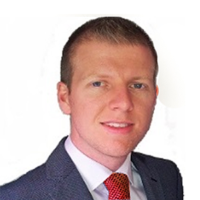 LEIGH MARKLOVE | LOGISTICS MODELLING CONSULTANT
Leigh is an expert in transport and network optimisation consulting. He combines modelling expertise with practical understanding of transport and warehouse operations. Leigh has extensive industry experience working in operational roles for Wincanton, Marks & Spencer and as a project manager for Asda distribution.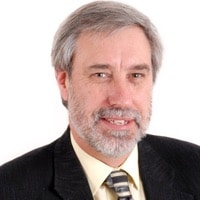 MARTIN ELLIOTT | SENIOR AUTOMATION CONSULTANT
Martin specialises in Automation and will provide specific detailed input on the automation aspects of the design. Martin has worked for more than 30 years in the automation and materials handling industry. He has acquired a great depth of experience in the design and specifying of automated handling systems from high volume to individual item picking and packing. He will provide impartial objective technical expertise and practical experience on the range of equipment being considered.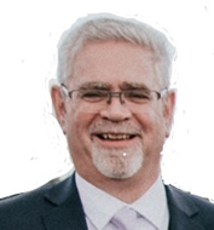 PETER LERIGO | SENIOR AUTOMATION CONSULTANT
Peter specialises in Warehouse automation projects which include ASRS and conveyor solutions. He has extensive experience in picking and sortation systems and Project Management across a range of business sectors including ecommerce, retail and automotive. He has a real understanding of the capabilities of leading global automation manufacturers. Peter has extensive experience designing logistics facilities and expertise in optimising operations, designing processes and layouts, cost, capacity and resources.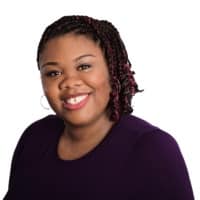 AUDREY LIMERY | SENIOR DATA ANALYTICS CONSULTANT
Audrey is a Supply Chain Modeller and a seasoned Data and AI Expert who has undertaken numerous supply chain modelling and optimisation projects. She has worked as a Supply Chain Design Analyst and Consultant for companies such as Deloitte, Boots, GSK, Barloworld SCS and Llamasoft and as a Data Expert for organisations including Deloitte, McKesson and Avon. Audrey has a degree in Transport and Logistics Management.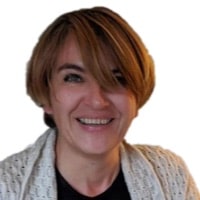 MURYEL BOULAY | ENVIRONMENTAL PARTNER
Muryel specialises in business sustainability and CSR, enabling companies to move forward with the aim to embed people and planet concerns in the way they operate. She also guides companies through accreditation processes from building business processes, defining KPIs and building decision dashboards. Muryel is also a B Leader assisting companies achieving B Corp status. Prior to consultancy Muryel worked in the Food industry as International Operations Director with Premier Foods and prior to that Heading up Technical and International manufacturing with United Biscuits (now Pladis).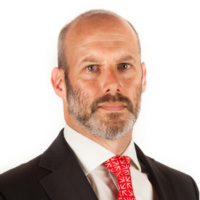 KENNETH PAINE | LOGISTICS MODELLING CONSULTANT
Kenneth is an expert in transport and logistics modelling who specialises in network design. His experience covers a broad spectrum of distribution operations from the small to the large and very complex. As well as using computerised modelling systems he is also accomplished in handling and analysing large volumes of data. He has over 16 years' experience including both consulting and being part of a major 3PLs central solutions design team.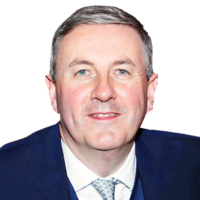 ANDY KING | CARGO HANDLING CONSULTANT
Andy is an expert in International Logistics and customs requirements across global markets covering a wide range of business sectors. His experience encompasses supporting establishing logistics-freight solutions between a manufacturer-agent-3PL-customer, aligned with customs import duty/tax requirements. Supports establishing systems, key processes, and providing detailed documentation. Andy is a member of the UK Government Forum covering customs, logistics and tax and a member of the Manchester Airport Community Committee.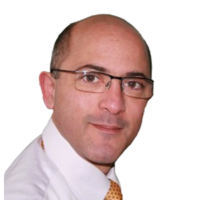 JP CARRAUD | SENIOR CONSULTANT
JP is an experienced Interim Logistics & Supply Chain Manager who specialises in implementation and change management. He is focused on developing effective end-to-end supply-chain and logistics operations and has also excelled at restructuring operations and leading cultural change to deliver effective, efficient and robust business operational infrastructures and solutions. JP is also an experienced Project Manager (PRINCE2 Practitioner) who has managed major business change programmes and organisational transformations both on a domestic and international scale.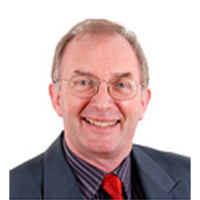 PHIL JONES | LOGISTICS MODELLING CONSULTANT
Phil is an expert in modelling and transport consulting. His projects range from strategic depot location studies to detailed vehicle routing and scheduling and fleet evaluation studies. He has also developed a number of client specific supply flow optimisation and 'Cost to Serve' systems. Phil also has extensive experience of working with Chinese businesses.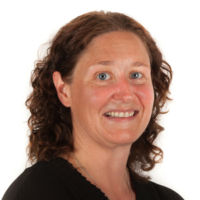 ALISON HOLT | FINANCE & ADMINISTRATION MANAGER
Alison is responsible for SCALA's policies and procedures. Together with centralised project governance she is responsible for recording, control and administration of consultant projects including accounts payable and receivable. Alison was previously Head of HR at Moda in Pelle.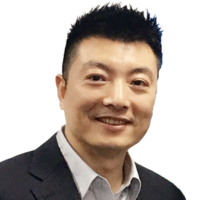 TIGER WANG | CO CHAIRMAN SCALA CHINA
Tiger is co-chairman of our JV SCALA China based in Suzhou near Shanghai and he is chairman of the Ocean Enterprise Group. He founded Ocean based in Suzhou in 1998, and has built the company from a 3PL to a full eco-system supply chain company. Ocean has served many top fortune 500 companies investing in China. Tiger has extensive experience in logistics information management and supply chain integration and is committed to developing cultural and commercial communications between Chinese and British companies including mutual Education programmes.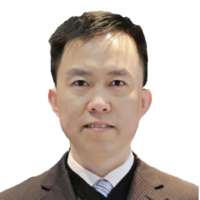 LEO SHEN | CLIENT DEVELOPMENT SCALA CHINA
Leo is highly experienced in the logistics and supply chain management sector. He has supported multiple projects including working with major 3PLs from Regional Logistics through to international transportation and container management. Leo has a Degree in Economics and a Masters Degree in Project Management. He is a member of the Chartered Institute of Logistics & Transport.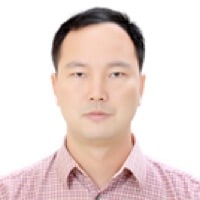 TED SHEN | SUPPLY CHAIN CONSULTANT SCALA CHINA
Ted has over 20 years' experience in world leading warehouse automation companies such as SSI-Schaefer, Dematic and Eisenmann. He has expertise in intelligent warehouse and logistics solutions in e-comm, retail, fashion, pharmaceutical and manufacturing.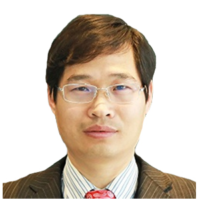 TYSON LIU | LOGISTICS CONSULTANT SCALA CHINA
Tyson is highly experienced with 20 years in Electronics, Machine and Automotive Manufacturing. His background is with companies such as Flextronics, Delphi, Lexy and Norautron covering both China and international operations. He is expert in Lean Management, factory layouts and logistics optimisation, inventory management, quality control systems and total supply chain management. Tyson graduated from the Northeastern University in China majoring in Industrial Engineering.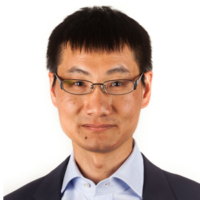 BIAO WANG | SCALA CHINA ADVISOR
Biao is British Chinese, and has a deep understanding of Chinese business culture and excellent English. Biao worked with SCALA to set up a Chinese office providing local supply chain consultancy and training. In addition, through Biao and his network of relationships, SCALA can provide business information and assist in preparing companies who wish to enter the Chinese market and vice versa, Chinese companies wishing to enter western markets.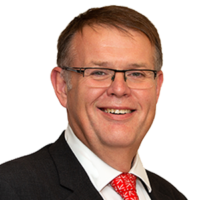 NIGEL SMITH | ASSOCIATE DIRECTOR
Nigel is a wide ranging Business Consultant with expertise in Supply Chain, Logistics and Manufacturing consulting. He has extensive experience in Mergers & Acquisitions (M&A) and in driving business benefits through supply chain integration and synergies. He has also delivered many projects ranging from physical process and cultural change through creation of a single shared vision and 360° collaboration to drive long-term sustainable future business growth. Logistics operations successes include awarding and managing a £50m logistics contract and implementation of automation and robotics systems.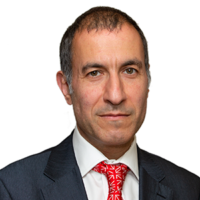 OLIVER COFLER | ASSOCIATE DIRECTOR
Oliver is an expert in logistics and supply chain management, incorporating end-to-end supply, demand and inventory strategies. He has detailed knowledge of S&OP, which he has implemented across Europe, and is passionate about achieving success through processes, people and cultural change. Prior to SCALA Consulting, Oliver held a number of pan-European supply chain and logistics director roles including with Mondelez and Alliance Healthcare and prior to that, he was a supply chain consultant with PriceWaterhouse Cooper.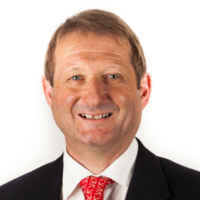 KEITH NEWTON | ASSOCIATE DIRECTOR
Keith is highly experienced in supply chain customer service with global experience. He combines his role as Associate Director for SCALA with International Secretary General for the Chartered Institute of Logistics and Transport. Keith has led a number of projects combining technical supply chain developments with cultural change including successful implementation of Demand Driven supply chains. He was previously Customer Logistics Director for Cadbury UK and Ireland and led logistics best practice globally for Cadbury Schweppes.