INTRODUCTION TO SCALA CHINA
SCALA are partnered with Ocean Group to run SCALA China JV providing World Class Supply Chain Best Practice in China.
The company brings together global supply chain expertise and best practice with in depth understanding of Chinese supply chains. We adapt and tailor best practice and latest developments to Chinese requirements and implement a supply chain ecosystem to meet the challenges of an increasingly demanding and complex marketplace both within China and around the world.
The approach includes;
Supply Chain Best Practice Groups
to share best practice from around the world and between Chinese companies
Supply Chain Benchmarking
to establish and compare Key Performance Indicators and areas for improvement opportunity
World Class Procurement consultants, Supply Chain consultants and Logistics consultants including Demand Driven and Cost to Serve expertise
Market Channel Development
For Chinese companies buying imported products
For Chinese companies selling to export markets
For UK-European companies selling into the Chinese market
For UK-European companies buying Chinese products
Business Visits to UK – Education & Training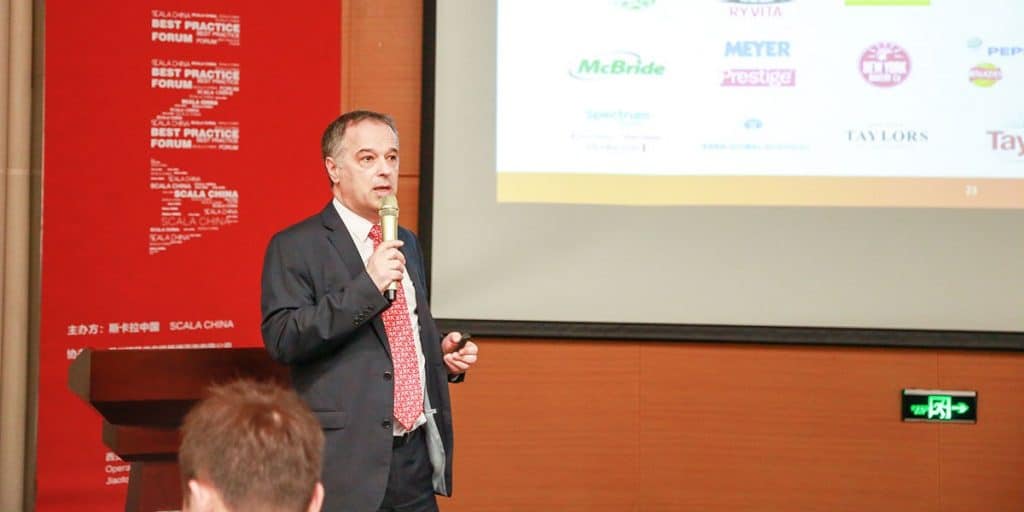 Co-chaired by John Perry of SCALA and Tiger Wang of Ocean (owners of their businesses)
Managing Director – Phil Reuben
Phil is an Executive Director for SCALA Group and has extensive experience of sourcing products from china for the global market and has over 100 visits to China including setting up manufacturing sites.
The China Consulting Team includes :
Leo Shen
Andy Yang
Tyson You
Biao Wang (UK-Sino Trade)
This team is also supported by SCALA expert consultants who work with the Chinese based team building skills and capabilities and working directly with our Chinese clients.