John Perry and Phil Reuben have just returned from Suzhou, near Shanghai in China, where they visited the Ocean Group and were keynote speakers at an important supply chain conference on Synergy and Collaboration. The conference was held at the Suzhou Xi' an Jiangtong-Liverpool University and was attended by over 100 senior directors from a wide range of companies.
The speaker panel also included Mr Tiger Wang, chairman of Ocean Group in China, who earlier this year, was an eloquent speaker at the SCALA Annual Logistics Debate.  He spoke of the extensive change in the marketplace and the vital importance the supply chain now has in all aspects of future business growth. Professor Johnny Jiang of Cargill Animal Nutrition for Asia emphasised the changes and the need for supply chain to become multi-dimensional – linear flows were not going to be able to successfully meet the new demanding proliferation of service options required. John, Phil, Tiger and Johnny were then joined by Professor Hossam Ismail from the university taking wide ranging questions from the audience on supply chain comparisons with the UK and on future supply chain developments.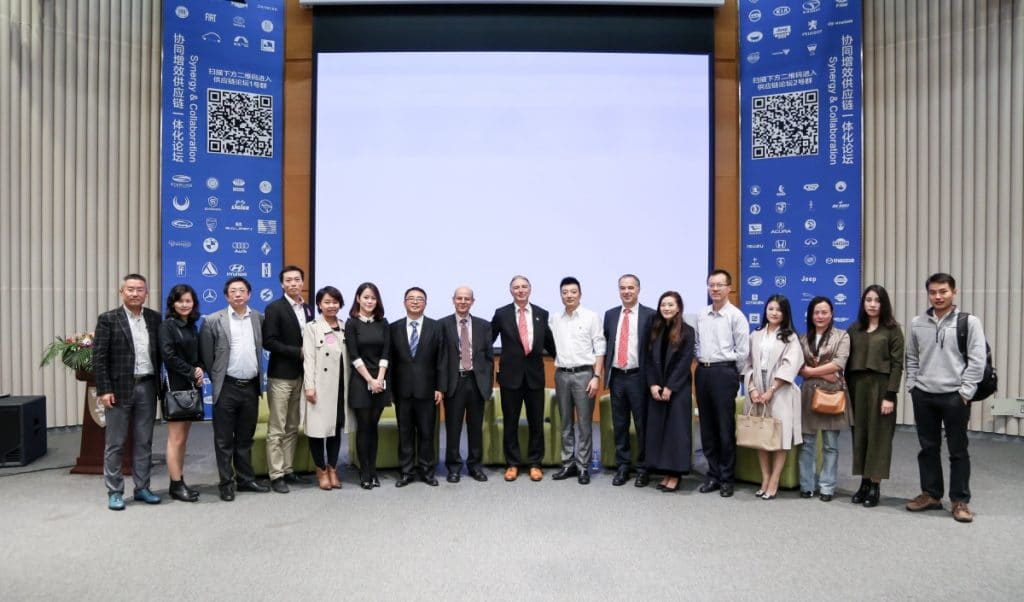 John and Phil also visited the new Jaguar Land Rover production plant and Qoros, a China car manufacturer. Although aimed at different levels in the market, both sites demonstrated highly efficient manufacturing techniques serving the rapidly growing consumer demand within China. They also visited a logistics college that for example was fully fitted out with warehousing demonstration areas where young students 16-18 year olds learn the basic skills of logistics.  It would be great to see something so practically based to be available in the UK.
Despite the generally reported economic slowdown, the Chinese economy is still growing 3 times faster than the UK and the desire to progress combined with the positive energy, and determination to succeed are hugely impressive.  The Chinese marketplace is becoming more sophisticated, developing very rapidly and they are embracing the change and technological developments. Ocean is working closely with SCALA developing a co-operation to provide supply chain expertise in the China market.